Reason #77 for Being in the Home Performance Business — Costumes
Halloween can be a lot of fun. Well, let me soften that a bit - Halloween can be fun if you don't stuck doing an energy audit of a haunted house, as I did one year. If you're in the home performance business, you'll never lack for materials to make a costume. This year, my friend Doug invited me and my wife to his annual Halloween party, and the theme was the Milky Way galaxy. Well, I thought, I'm sure I can throw something together that looks alien-like.
So a couple of hours before the party, I set to work. I'm not a home performance contractor anymore, but I still have plenty of tools and materials lying around from when I was. I went down to the storage room and rummaged through them. Some ideas started formulating in my head, and I went to the hardware store for just a few more things.
Here's the pile of stuff I worked with: reinforced plastic vapor barrier for crawl space encapsulation, water resistant tape, foil tape, vinyl tubing, foam insulation for water pipes, LED lights, and a reflector from a portable lamp.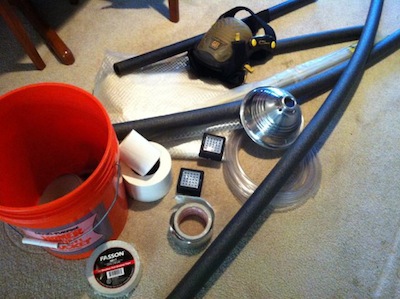 Once I had it all laid out, I began cutting and taping and fitting. An hour and a half later, my costume was ready for the other Milky Way guests at Doug's party. I was Yonloppo from the planet Spork.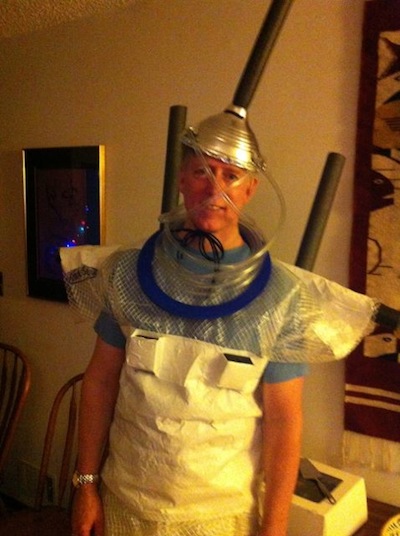 You may notice one other thing there that's not in the typical home performance contractor's truck. I decided to throw a set of 3 juggling rings around my neck, too.
Halloween costumes — Just one more great reason to be in the home performance business!
Subscribe to the Energy Vanguard Blog
The Latest from the Energy Vanguard Blog