Photo Friday - HVAC Filter Horrors
Every once in a while I like to post some of my favorite pictures of atrocities I've seen in houses, for example the duct stump in the Little Shop of Duct Design Horrors. Today, the subject is HVAC filters, specifically the large pleated filters that can be a great addition to an HVAC system. As you can see below, though, HVAC design isn't the only thing that matters. Execution and maintenance are pretty important, too.
The Dirty HVAC Filter - You should change your filter at least once every ten years. Just kidding. These large pleated filters can last for months, but it depends on the duct design and duct leakage.
The Falling Down HVAC Filter - Some of these pleated filters have combs to separate the pleats. If a sloppy HVAC tech slams the filter into the housing roughly, sometimes the whole thing falls down.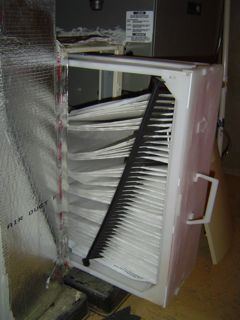 The Crushed HVAC Filter - I guess the person who installed this one was in a hurry and forced it in the wrong way.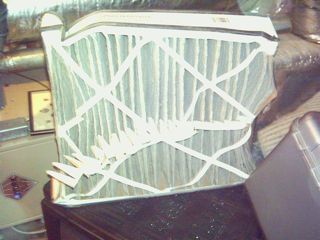 Have you looked at your filter lately?
Subscribe to the Energy Vanguard Blog
The Latest from the Energy Vanguard Blog