The Optimism of Pessimism in the Age of Peak Oil
Five years ago I read a book that freaked the hell out of me - The Long Emergency by Jim Kunstler. I was drinking a lot of peak oil kool-aid that year, but that book really got to me in a way that the others didn't. I had to re-evaluate everything I thought about how the future might unfold, and it scared the crap out of me. It took months before I started to feel 'normal' again.
This happened in 2005-06, at the height of the 'irrational exuberance' (to use Alan Greenspan's term) of the real estate boom. After reading that book, everywhere I looked, I saw an economy hell-bent on creating and servicing suburbia, and it all looked like a house of cards. I feared that the slightest breeze was going to bring it down, and I wondered if I'd survive the social and economic chaos to follow the collapse.
I envisioned hordes of people pouring out of Atlanta and over-running the little farm I lived on at the time. My worst post-apocalyptic nightmares were about to come true. Did I have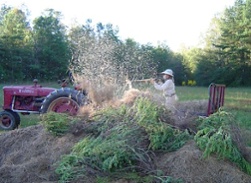 enough time to assemble a band of like-minded souls to come and farm with me and ward off intruders? Would I have to kill someone to survive? Oh, man, the end of the world is nerve-wracking.
The good news is that that economic breeze came in 2008, and although our house of cards swayed, it hasn't all fallen down. We're still chugging along, albeit at a slower, more realistic pace, and the cards are getting reshuffled a bit. The structure is changing slowly but surely, too, as we rebuild the house.
I think the new construction industry may never be what it was just five years ago. We're facing the end of growth, I believe, and seeing a little economic pessimism actually makes me optimistic that we can survive it. The alternative is overshoot, which some say we can't avoid at this point.
I'm optimistic, though, because not only did we survive the economic downturn, but also we're having to undergo a complete re-evaluation of how we do things.
I'm optimistic because the economic pessimism is bringing us back down to Earth. We're having to learn how to live within our means, individually and collectively.
I'm optimistic because I believe that the work I do is critical to moving through this transition in human history as gracefully as possible.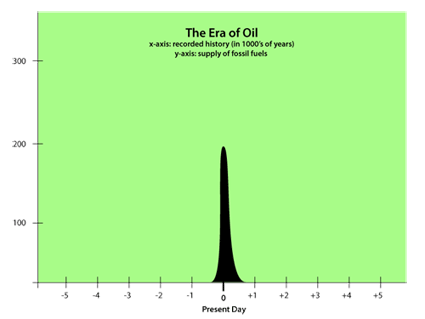 This is a special post that's part of the Let's Blog Off phenomenon, which I found out about from Sean Lintow of SLS Construction. The theme for this week's Blog Off is "Is there a reason to be optimistic?" You can see the topic page by clicking the previous link, or go directly to any of the posts by other participating bloggers by clicking the links below.
Emergency Exit photo by lucianvenutian, at flickr.com
Subscribe to the Energy Vanguard Blog
The Latest from the Energy Vanguard Blog