Are HVAC Contractors Using a Business Model That Leads to Ripoffs?
Last month, the Today Show ran a little sting to see if HVAC contractors would do the right thing when brought to a home to diagnose an air conditioner problem that they'd set up. As it turned out, 6 out of 6 contractors presented bills that were too high, adding in charges for parts that didn't need replacing and in one case, even trying to charge to replace a part that that air conditioner didn't have.
Bobby Ring of the Air Conditioning Contractors of America (ACCA) helped the Today Show crew when they set up the house and made sure the air conditioner was in good shape before they disconnected a wire. He wrote a behind-the-scenes article about his experience afterwards, and one line stood out: "I'm not sure how the producers found the contractors, but the problem we have as an industry is that it's too easy for the Today show – or any homeowner – to find the wrong contractor."
When I posted links to the story and ACCA's response on our Facebook page, Phil Mutz of Moncrief Heating and Air Conditioning here in Atlanta posted a long comment, claiming that a large part of the HVAC industry uses a business model that leads to problems like this. According to Phil, the problem is the "'Flat Rate' business model—promising owners incredible profit margins, reduced costs, simplified accounting, etc."
Here's the rest of what he said:
In the case of that NBC sting, I am willing to bet that every single one of those guys are possibly sub-contractors and certainly paid commission and little/no base wage. Essentially, they starve if they don't sell parts. Back at the shop there is a leader board with all techs ranked by average ticket sale, weekly/monthly/annual revenue. They have weekly tech meetings and discuss sales, sales, sales. Little to no technical training (unless it can help them sell). When fall/winter layoffs roll around, guess who's getting fired? I realize this doesn't change right/wrong, but understand these guys are put in a position where they are essentially justifying their actions. "This terminal looks a little rusty... better replace it before it breaks and I get a call-back charged against me." And nearly ever company is doing this. The honest guy can't support his family, essentially.
These aren't problems with individuals, it's an industry problem. Us good guys out here are being dragged down by it.
The hardest thing to track as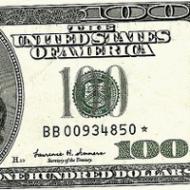 an owner is time/labor for a bunch of technicians out in the field. Flat rate pricing removes this concern by attaching fixed time allotments to each repair/service. Tying technician pay to the repair instantly creates a conflict of interest. Of course the boss is saying "Don't rip anyone off now!" But how concerned do you think he is when money is flowing in hand over fist? As we all know, bosses tend to leave you alone when you're making them a lot of money. However... when they are not making money, you'll know. These techs are the same.
I think few people would argue that the HVAC industry is fine as it is. I've written numerous times here about my frustrations in working with HVAC contractors as a quality assurance provider in the ENERGY STAR new homes program (mainly on the issue of getting good HVAC design documentation from them). I've also written many articles about problems I've found in the field.
What do you think? Is a large part of the HVAC industry using a business model that results in unwary customers being ripped off? Should HVAC contractors pay their employees hourly so they don't have an incentive add in unnecessary charges?
Related Articles
Why Won't the HVAC Industry Do Things Right?
Little Shop of Duct Design Horrors
The Mystery of the Ventilating Dehumidifier
Subscribe to the Energy Vanguard Blog
The Latest from the Energy Vanguard Blog