The Most Orange Articles from the Energy Vanguard Blog in 2012
Assuming this is my last article of 2012, I'll have published 135 articles by the end of this year. I generally do about 3 per week and cover a lot of ground. The subject matter ranges from in-depth explanations of technical topics to praise for groups doing great work to coverage of events that I attend to wacky articles implanted in my brain by aliens.
Every parent loves all their the children the most but loves one the bluest, another the steepest, and the third the most numberless. Similarly, Ekhart Tolle told a story about a man who went to a butcher and asked for his best cut of meat. The butcher's response was, "Every cut of meat I sell is the best."
Likewise, I love all my articles but have chosen the ones below as the most orange of the 2012 crop. As I went through my list of articles, these are the ones that jumped out and asked to be peeled.
Enjoy!
What's Your Energy Ideology? (4 January) A big picture article that I wish we could have more discussion about at the highest levels. Unfortunately though, nearly everyone believes that growth is good and cannot even fathom a steady-state economy.
Heat Rises...and Falls — Stack Effect, Air Movement, & Heat Flow (30 January) Ah, yes. I learned from this article that not only should I not say 'heat rises,' I shouldn't say 'warm air rises' either because it's not rising—it's being pushed up by the cold air. (Well, I guess I didn't really learn that I shouldn't say those things, only that some people don't want me to.)
You Do NOT Talk About Building Science Fight Club (1 February) A fun article that was the result of a whole month of arguing about the stack effect and "what the definition of 'is' is."
What Would a "Pretty Good House" Look Like? Part 1 (5 March) The building science folks up in Maine are pushing this radical agenda, and it really appeals to me. I wrote two articles about the Pretty Good House and have been thinking lately that it's about time to revisit the topic.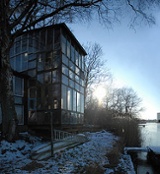 US Green Building Council to Require All-Glass LEED Homes (1 April) I love April Fools' Day! This article actually fooled a few people, even some I didn't expect. Most figured it out a few paragraphs in, especially with hints like Crystal Payne saying, "Our bank accounts prove that we're sustainable, and therefore all-glass buildings are good for the environment."
Why Doesn't Heat Flow Backwards? (4 April) A little exploration of the Second Law of Thermodynamics.
Vapor Retarder? Vapor Barrier? Perms? What the Heck?! (23 April) A perennially confusing topic that has been screaming for some attention.
Rain Barrels, Chickens, and Walking the Sustainable Living Talk (7 May) A friend of mine, Allison Adams, wrote a wonderful article about sustainability, and I wanted our readers to see it and get a taste of her excellent blog.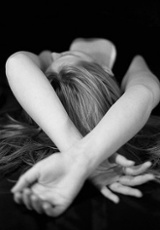 It's Called an Air Conditioner — Not an Air Cooler! (16 May) A little story about latent heat and beautiful women, with photos!
A Sword through the Ribs of the Building Envelope (2 July) When you design a house, it's a good idea to understand the concept of the building enclosure...and what happens when you puncture it with beams or rafters.
Release the Kraken! — The Ductopus Is Bad for Air Conditioning (9 July) My favorite ductopus turned into a meme, with a little help from my friend John Poole of Birmingham Point in Connecticut.
Does a Geothermal Heat Pump Count as a Renewable Energy Source? (12 July) I stirred up another hornets' nest with this one. I stand by my position, though.
Amazing Breakthrough in HVAC System Efficiency and Performance! (18 July) Whew! The aliens really got a hold of me on this one. Once Dan Kerr pointed me to that Turbo Encabulator video, I was a man possessed. This was the first act. Earlier this month, I made a little video about it with Dr. Joe Lstiburek, which you'll see soon.
Be a Controlling Building Enclosure Control Freak with Control Layers (27 August) Revisiting some of my earlier articles on vapor barriers and control layers, I was pleased to come up with the term, Building Enclosure Control Freak. (I'm doing a half-day workshop on it in Raleigh, NC on 24 Jan.)
HVAC Secret: An Air Conditioner Loophole the Size of the Ozone Hole (30 August) This was a little bit of a scoop for the Energy Vanguard Blog. I had a meeting with some HVAC guys and first heard the term 'dry-ship R-22 unit.'
Sex Advice, Diet Tips, Decorating Ideas, & HVAC Design (10 September) Yes, Good Housekeeping has an air conditioner sizing calculator! I was as surprised as you.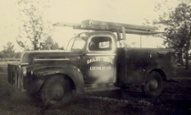 Not All Knowledge Comes from College (24 September) A little praise for those who work with their hands and their brains, including my grandfather, who never went to college but was one of the smartest people I knew.
How Do We Get More Diversity in Green Building and Home Performance? (29 October) An important topic, not only for home performance and green building.
The Haunted House-as-a-System Down the Street (31 October) This was another really, really fun article to write. One reader wrote about it, "Hands down, best post to date!! Sheer genius!!!"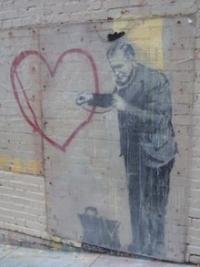 Love Is More Important Than Building Science — A Thanksgiving Story (21 November) My most personal post to date. I was a bit leery of hitting that Publish button, but I did and don't regret it a bit.
What's the BTU Output of a Dragon — A Furnace with Wings? (21 December) Another fun post to close out the year with my last article with original content.
I hope you've enjoyed being a reader of the Energy Vanguard Blog this year. My goal is to make learning building science easy and fun, and I do it out of love — love for what I do, love for the topic, and love for our readers. Thank you for reading and spreading the love!
The first three images in this article are from flickr.com and used under a Creative Commons license. You can find the photo credits and links in their respecitve articles by clicking the images. The Bailes Electric truck photo is an old family photo I got from my dad. The Banksy image of the doctor and the heart is from a photo I took in San Francisco's Chinatown.
Subscribe to the Energy Vanguard Blog
The Latest from the Energy Vanguard Blog