Guest Post: The Elephant in the Room—HVAC for High Performance Homes
The ENERGY STAR New Homes program deserves much of the credit for bringing high performance to the mass market. Aside from a widely recognized and respected brand, ENERGY STAR accomplished that which previously eluded industry pioneers: it created a uniform verification and certification procedure that could be replicated on a mass scale at a reasonable cost.
Other certification programs are also enjoying success. California, Oregon and Washington have developed regional variations of ENERGY STAR. A number of regional energy efficiency and green building programs have been adopted by counties, municipalities and non-governmental organizations.
Progress on this scale couldn't happen without collaboration between builders and home performance professionals. By participating in a verification and certification program, the builder gains a knowledgeable partner – an expert who can assist with design and construction details, and work on the front lines to help retrain key trades – especially framers, insulators and HVAC contractors.
HVAC is the elephant in the room
However, for all the training and experience in envelope design, advanced framing and whole-house diagnostics, the home performance industry is largely unprepared to provide HVAC guidance. This is incredibly ironic considering that HVAC is by far the largest energy user in the home. When it comes to high performance homes, HVAC is the elephant in the room.
To understand how this happened, one need only consider the origins of the energy conservation movement. Many industry pioneers came out of the utility and government funded weatherization programs of the late 1970's and early 1980's. Others cut their teeth on solar water heaters, energized by the 1978 federal tax credit. And then there were the generalists, deeply rooted in self sufficiency and ecology. For the most part, HVAC expertise was nowhere to be found.
Early conservation efforts targeted windows and insulation. Rightly so. At the time, many homes still had leaky single-pane windows and little or no insulation. Although heating and cooling energy use benefited from shell improvements, little attention was given to the HVAC system itself.
That changed in 1992 with the introduction of federal efficiency standards for furnaces, boilers, and air conditioners. This emphasis on source equipment ('box') efficiency ignores the even larger impact of poor design and installation practice. Indeed, as the building envelope and source equipment have become more efficient, HVAC design and installation quality remains mired in mediocrity, now becoming the Achilles Heel of home performance.
Design and installation trump efficiency ratings
Field studies have consistently shown that design and installation issues have a far greater impact on overall system efficiency than source equipment ratings. SEER, AFUE and HSPF are theoretical ratings based on standard operating conditions. The efficiencies signified by these ratings can only be approached when equipment is sized correctly and delivery system losses are ignored.
In the real world, poor HVAC design and installation practice accounts for more energy waste in new homes than any other single factor. Unfortunately, in the real world it's easier to sell high efficiency boxes than high efficiency systems, a distinction invariably lost in a competitive marketplace. As a result, HVAC remains the weakest link in most high performance homes.1
The HVAC trade has struggled with this issue for years. Market pressures tend to drive down technician skill levels to the lowest common denominator, and penalize contractors who aspire to do things right. There's little incentive to do better when the market doesn't place value on careful design and quality workmanship. And building inspectors have their hands full holding up the rear.
The solution must begin with an educated builder. Through this strategy, home performance professionals are beginning to transform other key trades such as framing and insulation. But with virtually no training in duct design or equipment sizing and selection, most home performance practitioners are ill-prepared to take on HVAC, the most technically demanding of all trades.
Today, the home performance industry is beginning to pay more attention to the HVAC system. In 2006, Energy Star took a baby step forward by requiring duct testing. However, ENERGY STAR Version 3 (2012) went much further, adding two new HVAC checklists. Some say it goes too far — there's been a lot of pushback from builders and mechanical contractors on all the new HVAC requirements. Funny how quickly folks object when they're only being asked to do what has been recommended practice for decades.
Footnote
1. In California, utility stakeholders recently identified the lack of adequately trained energy professionals and HVAC contractors as a serious impediment to achieving the state's energy efficiency goals (California Energy Commission Decision 07-10-032, Section 5.2).
About the author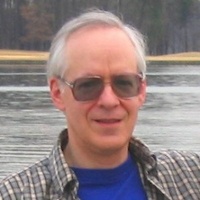 David Butler is an HVAC designer and a most excellent moderator of the RESNET BPI group on LinkedIn. His company is called Optimal Building Systems and does amazing work. This article is an excerpt from a paper he wrote in 2009, titled The Elephant in the Room—HVAC for High Performance Homes (pdf). He has written several other guest posts here in the Energy Vanguard Blog, which you can read by clicking the links below. I recently visited David at his home in Sierra Vista, Arizona and wrote an article about building science learning curves based on our discussions.
Other articles by David Butler
Just Say No to Furnaces in High Performance Homes
Heat Pumps and Hydronics – A Great Team for High Performance Homes
What Exactly is Manual S in HVAC Design and Why Is It Important?
GUEST POST: Lessons Learned by a Reluctant Owner-Builder
Photo of elephant in the room by David Blackwell from flickr.com, used under a Creative Commons license.
Subscribe to the Energy Vanguard Blog
The Latest from the Energy Vanguard Blog