8 Energy, HVAC, & Building Science Horrors to Scare You on Halloween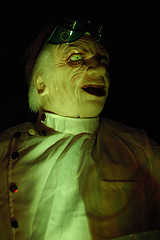 BOO!
Not scared? OK, well let me take another hack…uh…I mean, tack. Here are 8 things related to energy, HVAC, or building science that should scare the heck out of you…or at least irritate you once you understand them.
Bonus room building enclosure problems. If your house has a bonus room (a finished room over a garage), it probably has comfort problems because of problems with the insulation and air barrier.
An HVAC industry that doesn't do things right. From rampant oversizing to duct leakage to potential health and safety problems, the heating, ventilating, and air conditioning equipment in homes can be terrible and terrifying. Yes, there are some companies that not only know what they're doing but willing to do things right.
Solar storms that knock out our electrical system, including…gasp…the Internet. See Martin Holladay's article on this scary topic.
Unvented natural gas space heaters in your home. A big no-no.
Remote start cars in your garage. Although it appears the carbon monoxide death in Raleigh, North Carolina last year may not have been due to a remote start button accidentally being pushed, it's only a matter of time before it happens (if it hasn't already).
A peak oil induced Long Emergency, Great Disruption, or outright collapse. See my review of James Kunstler's book.
Power attic ventilators. They waste energy. They can create moisture problems. They can cause backdrafting that puts carbon monoxide in your home. There's a good reason the Georgia energy code has banned power attic ventilators.
Dryer vent problems that can burn your house down and kill you. The ducts in your heating and cooling system aren't the only ones you need to maintain. Keep your clothes dryer vent clear. (Here are a few dryer products that can help.)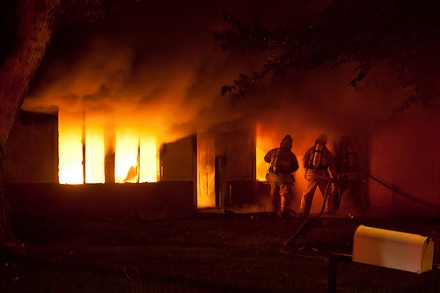 Photo at top by St0rmz from flickr.com, used under a Creative Commons license. Photo at bottom by Ada Be from flickr.com, used under a Creative Commons license.