Bob Vila and the Vent-Free Gas Fireplace — A Sorry State of Affairs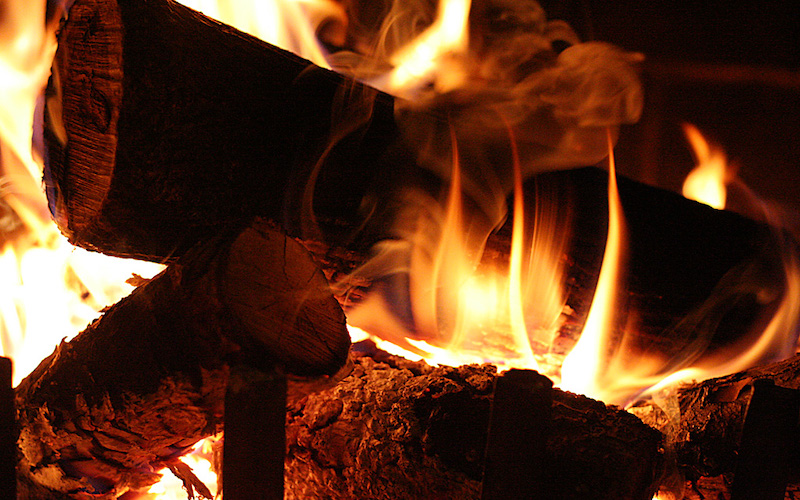 A few days ago I ran across an article about gas fireplaces on Bob Vila's website. Naturally, I wanted to read their take on vent-free gas fireplaces (sometimes called ventless, unvented, or just plain stupid). "Vent-free technology, once considered controversial, has now won wide acceptance," wrote Merv Kaufman.
Wrong! Wrong! Wrong!
If I can go online and find a lot of people saying otherwise, there's still controversy. For example, Building Science Corporation has a paper in which they wrote, "Ventless gas fireplaces should never be installed." Yes, it says 'never.'
A company called Fireplace Creations by BMC, which sells gas fireplaces, writes on their website, "After doing research, we decided we would never put a vent-free (room vented) appliance into our home. Because of this decision, we didn't believe it would be right to sell them to our customers."
A fellow who calls himself The Gasman on Epinions.com writes, "Choose a vented space heater or gas fireplace, and prove to our future generations that we have indeed learned something from our cave dwelling ancestors." His article in the Choose a Space Heater section, is titled Is Choosing A Vent-Free Gas Fireplace Stupid or Foolish?… You Decide.
Sorry, Bob Vila, you're wrong. There is definitely still controversy surrounding vent-free gas fireplaces. Now, I know you didn't write the article yourself, Bob, but still, if it's on your website, you're endorsing this nonsense.
In a nutshell, the reason folks who understand building science oppose vent-free appliances is that:
Even when working perfectly, they put a lot of water vapor into the house. (See my recent article on combustion.)
Drafts, fans, candles, and tight houses can mess up the combustion process.
Many homeowners don't understand how to operate or maintain them.
Yeah, they may have fancy technology built into them now (oxygen depletion sensors and catalytic converters), but the bottom line is that the risks can outweigh the benefits. It's not that hard to build a chase and cut a hole to install a direct vent model, so why take that risk?
Still not sure? Read these letters from homeowners who suffered the consequences of having a vent-free gas fireplace in their home.
Come on now, Bob Vila. Prove that you're not just a has-been by helping to turn vent-free gas appliances into has-beens. It's fine to endorse products, but you'll gain a lot more respect by coming out against products that have so many strikes against them.
Addendum: I just got reminded of another quote from the gas fireplace article on BobVila.com: "Since no actual combustion occurs in gas fireplaces…" It came up in the comments below but seems so outrageous that it needed to be up here in the main article. It's possible that this crazy statement is just a result of bad editing. Sadly, it's also possible that whoever wrote it really doesn't understand basic science and should not be writing about gas fireplaces at all.
Related Articles
A Ventless Gas Fireplace Is a Liability
3 Problems with Atmospheric Combustion Inside the Building Envelope
Unvented Natural Gas Space Heaters Should Be Removed
Photo of fire by Steve Paluch from flickr.com, used under a Creative Commons license.