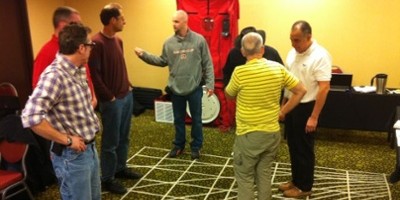 EVER Welcome
Welcome to the Energy Vanguard Energy Ratings (EVER) homepage. We are a RESNET accredited Home Energy Rating Provider with certified raters in several states in the Southeast. If you've successfully completed a HERS rater training course and are looking for a provider, please fill in the form on the right, and we'll send you the EVER application packet. These documents explain EVER's policies and procedures, including all the steps you need to take to get certified.
If you decide to choose EVER as your provider, you'll get:
Quick turnaround on your files
Phone calls and emails answered or returned quickly
Technical & business support to help you succeed
A provider who doesn't compete against you
On that last point, EVER isn't in the business of doing home energy ratings, so we won't be competing against you. Our goal is to provide all the support you need to help you become successful as a rater.
Fill in the form to the right to get the EVER application packet, which includes testimonials from raters. It also contains the EVER rater manual, all the forms you need to get started, the fee schedule, and more.
If you're interested in becoming a certified home energy rater but have not gone through a rater training program yet, download the document "What and How of Becoming a Rater" from the RESNET home page.
Choose EVER as Your QA Provider.
Click below and complete the form to download our application packet.