Energy Vanguard to Present on Internet Marketing at RESNET Conference
Energy Vanguard's president, Allison Bailes, along with Peter Troast, CEO of Energy Circle, had their session on internet marketing selected for the 2012 RESNET conference to be held in Austin, Texas next February. In their session they will reveal the secrets to driving traffic to your website. Their talk will also cover using social media sites such as Twitter, Facebook, and LinkedIn to increase web traffic as well as many other topics.
"We've had great success in growing our organic search traffic to the Energy Vanguard website from 10 or 20 visits a month to over 13,000 in just a year and a half," said Dr. Bailes. "I'll talk about how we did it and share the tactics that worked for us, especially blogging. I'm also really excited to present with Peter on this topic because he's not only a top internet marketing guy, but he knows the home energy pro community."
The RESNET program committee has released the full list of sessions accepted for the conference and will assign dates and times for each talk in December. The title and abstract for the talk that Dr. Bailes and Mr. Troast submitted is below.
Internet Marketing 101 for Home Performance Raters, Auditors and Contractors
As the web increasingly replaces traditional forms of marketing, the energy efficiency contracting community faces the challenge--and opportunity--of understanding this complex and ever changing landscape. This workshop, aimed at those just starting to understand internet marketing, will cover the bases from managing your primary company web presence, understanding search engine optimization, the keyword landscape in our field, the rapidly evolving local search landscape, social media opportunities such as blogging, Facebook, Twitter and Google+, as well as paid options--lead generation services, pay per click advertising, and more.
"Since RESNET last year,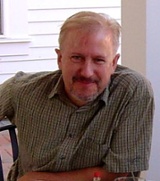 which was great," Peter Troast explained, "Allison and I have been working hard on building a curriculum to bring the social media opportunity to energy rating and home performance business. Our workshop will be the culmination of that work. I can assure you it will be high quality."
If you're a HERS rater — or want to be one — plan on attending this great conference. You can get more info on RESNET's conference page on their website.