Introducing Energy Vanguard's Newest Staff Members
2011 was a good year for Energy Vanguard. Our workload increased to the point where we needed more help, and at the start of the new year, we just brought in two new employees.
Jonathan Smith. Jonathan is our new Design Assistant, who will be helping Chris Laumer-Giddens with both HVAC and architectural design. His background is computer-aided design (CAD), in which he has a broad range of experience. One of his most recent assigments had him spending 15 months in Afghanistan to inspect and repair safety code deficiencies for electrical and fire protection throughout all of the U.S. Armed Forces bases in Afghanistan. He has an associate's degree in architectural engineering. Originally from upstate New York, he is most recently from Chicago before moving to the Atlanta area last year.
Jeffrey Sauls. Having signed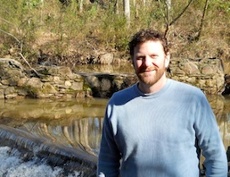 up to use Energy Vanguard Energy Ratings as his HERS rating provider in 2009, Jeffrey has been working with Energy Vanguard for over two years. He is our new Building Science Associate and will become the primary Quality Assurance Designee for our certified HERS raters this year. He comes to us as a certified HERS rater, BPI Building Analyst, and LEED Green Associate and has worked with the Georgia Power EarthCents program. Jeffrey has a degree in Industrial Engineering from Georgia Institute of Technology and is originally from Tifton, Georgia.
We're excited to have both of them and look forward to another great year!