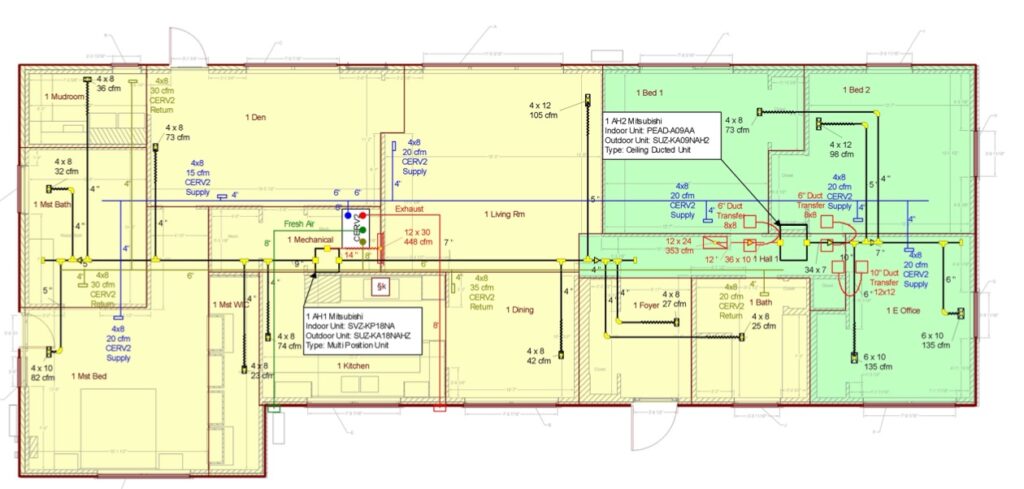 Reports provided for each project are unique to the needs of the project. You will get a complete package for your project that may include the following:
Detailed load calculation (Manual J) & equipment selection (Manual S) reports for entire house & zones

Comprehensive duct plan with Manual D & T – traditional system

Comprehensive duct plan with Manual D & T – mixed ductless & ducted system

Detailed installation instructions with duct fitting types for Manual D

Diamond System Builder report for Mitsubishi mini-split projects
Ventilation duct sizes and sizing procedure
Other helpful documents from the Air Conditioning Contractors of America (ACCA)
Verifying Manual J Reports – hints for checking the load calculation
Reviewing HVAC Designs by Wes Davis – help with checking the equipment sizing
Contractor Score Card – advice & checklist for vetting contractors
Energy Vanguard can help you with a complete HVAC design.  Fill in the form above right to find out more.