The 2018 Building Science Summer Camp in Photos
Building Science Summer Camp, officially known as the Westford Symposium on Building Science, took place this week. I'll write more about it next week, but to give you a flavor of it, here are a few photos from the 2018 event.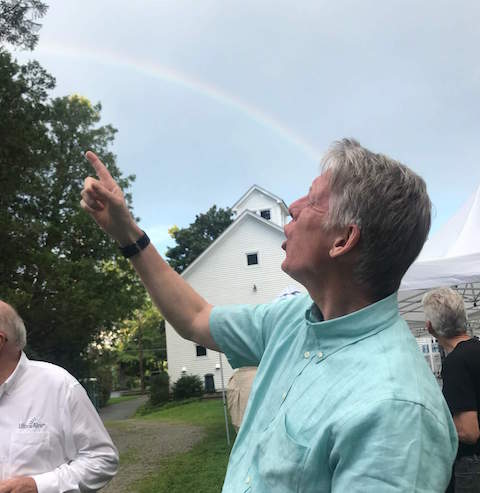 On Saturday afternoon, I sprouted a rainbow out of my head. That's how special this event is! (Photo by Sean Maxwell)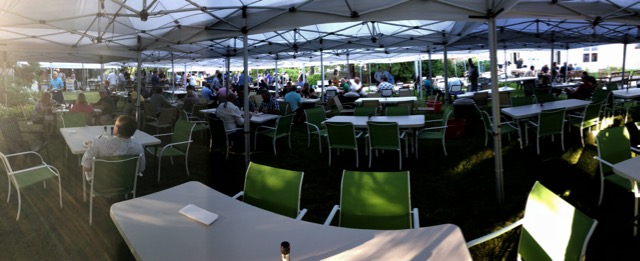 Saturday and Sunday are days filled with hanging out in Joe Lstiburek's backyard, reconnecting with old friends and making new ones. This photo is from Sunday evening, as attendees began pouring into the backyard.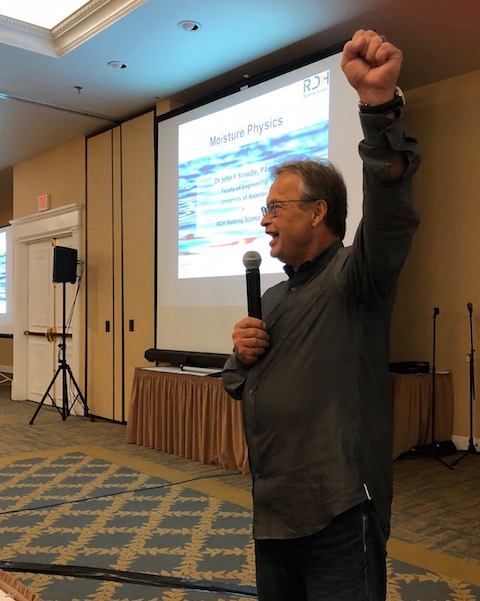 On Monday morning, Dr. Joe Lstiburek officially opened the 2018 Westford Symposium on Building Science.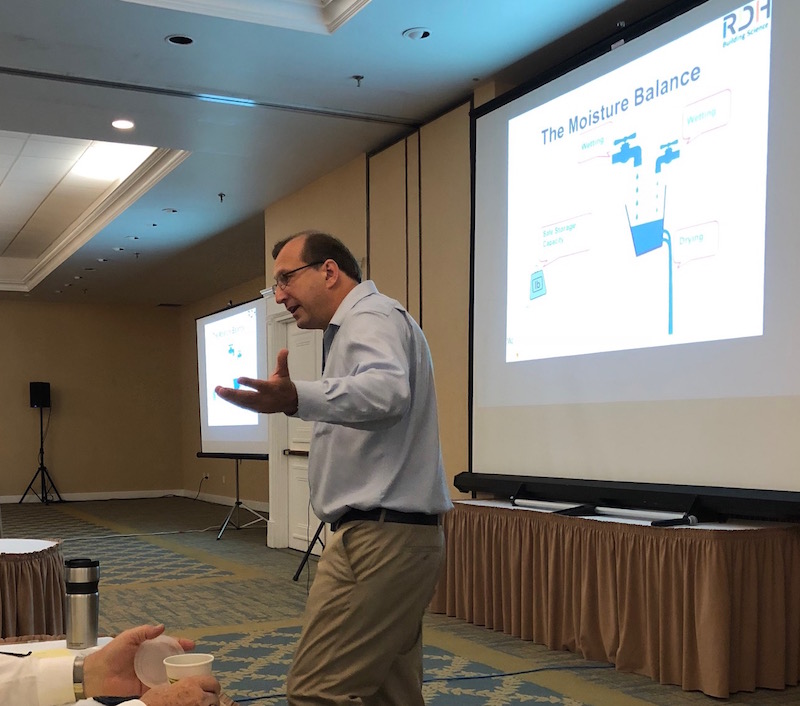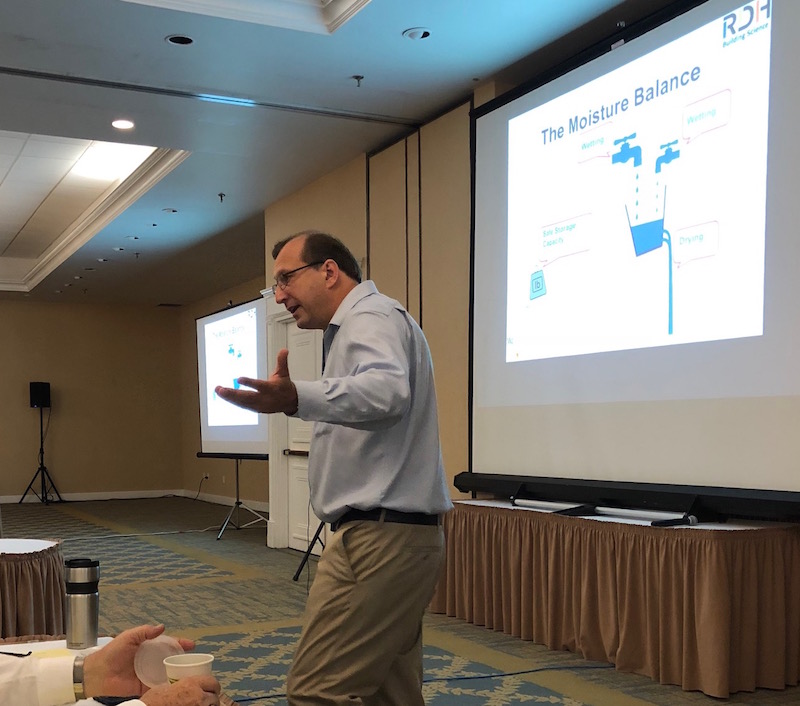 Professor John Straube from the University of Waterloo and RDH Building Science was up first, presenting on the fundamentals of moisture physics. John is one of the smartest and funniest speakers I know on the topic of building science.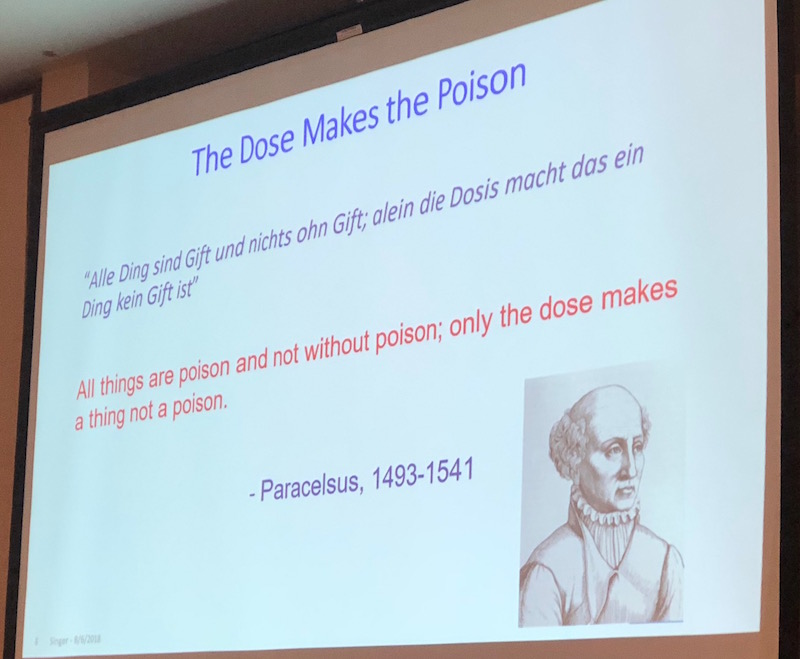 Dr. Brett Singer from Lawrence Berkeley National Laboratory gave a great talk on indoor air quality and included this quote from Paracelsus. (I think we have a weird triple negative going on in there, but maybe he meant to say "wouldn't".)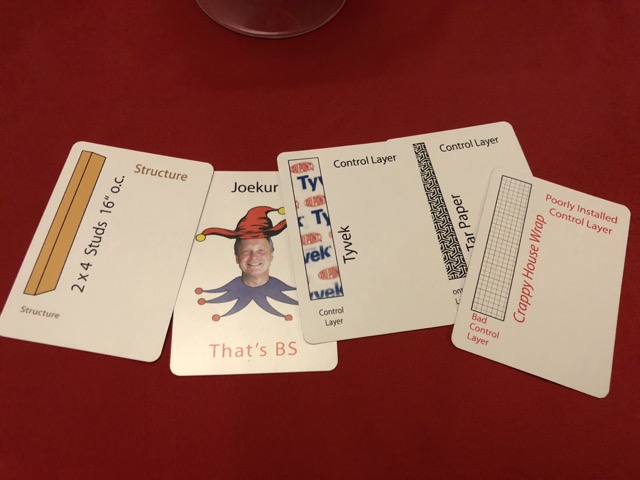 Each evening, the attendees would head over to Joe's house again, for more networking and fun, including playing The Perfect Wall card game with Joe Medosch.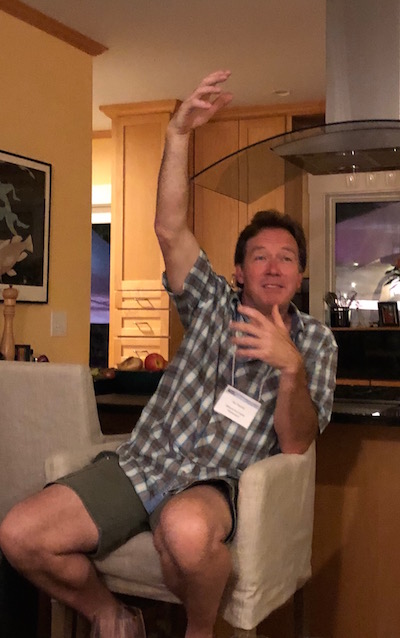 The evenings are filled with lots of storytelling, too. If you ever get a chance, be sure to ask Dan Perunko (shown above) about that time he tried to sell his motorcycle on the fourth of July. (I could make the story sound a lot more interesting but I never use the word "underwear" in this family-friendly blog. (Except when I do.))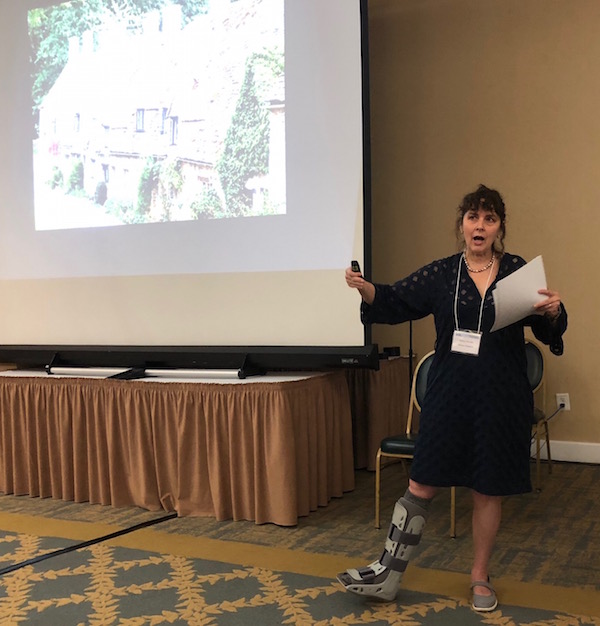 Dr. Robyn Pender from England gave a wonderful talk on moisture problems in historic buildings. She knows her stuff and Joe Lstiburek introduced her as his "favorite girl physicist." ( And then he said I'm his second favorite.)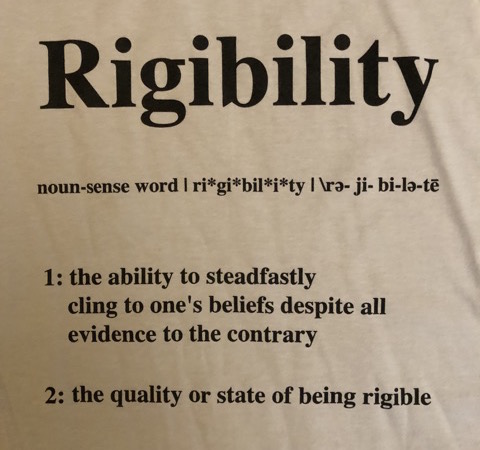 Tuesday evening was filled with more fun at Joe's house. A bunch of folks were wearing this shirt with the definition of rigibility, a "word" used by one of the speakers last year. He was actually the worst speaker last year and the worst in my experience at Summer Camp.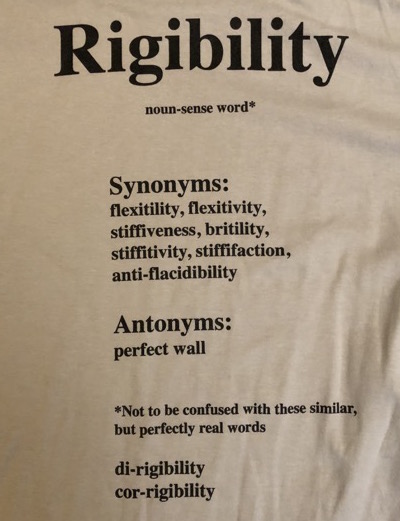 Here's the back side of the rigibility t-shirt. I believe Marty Houston of Walsh Construction is the person who made the shirt.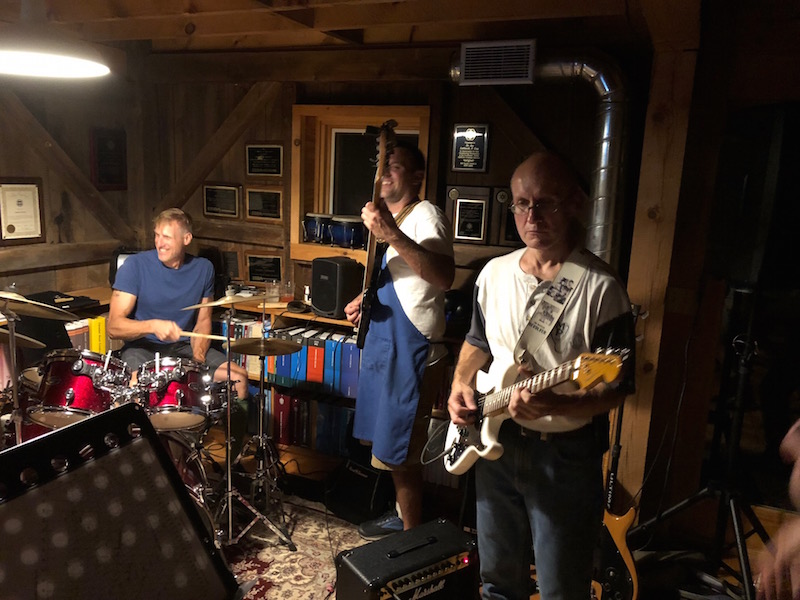 As usual, the Building Science Boogie Band did their thing. And they were great!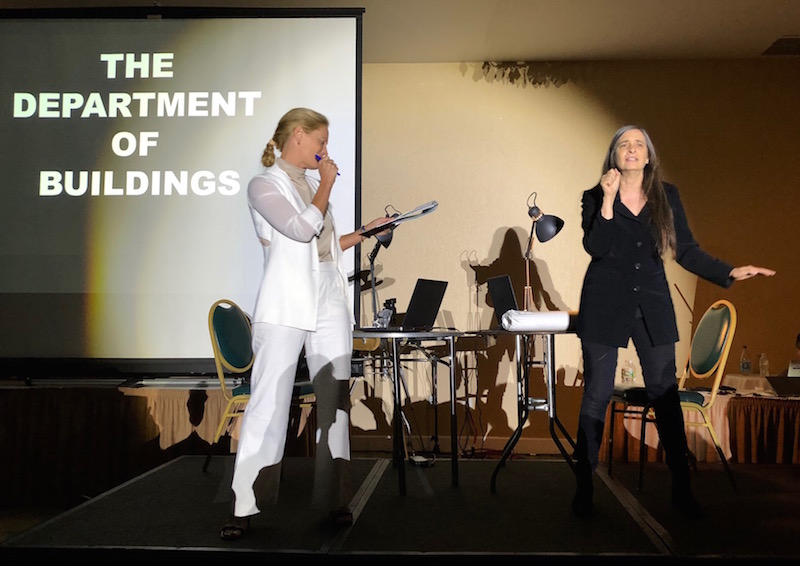 Last year, Claudette Reichel was the first person to dance during a Summer Camp presentation. This year, we had the first play, which ended as a musical. That's Christy Cronin on the left and Chris Benedict on the right. (Christy is Joe Lstiburek's daughter.) This part of Benedict's presentation was a continuation of her perfect energy code play from a few years ago.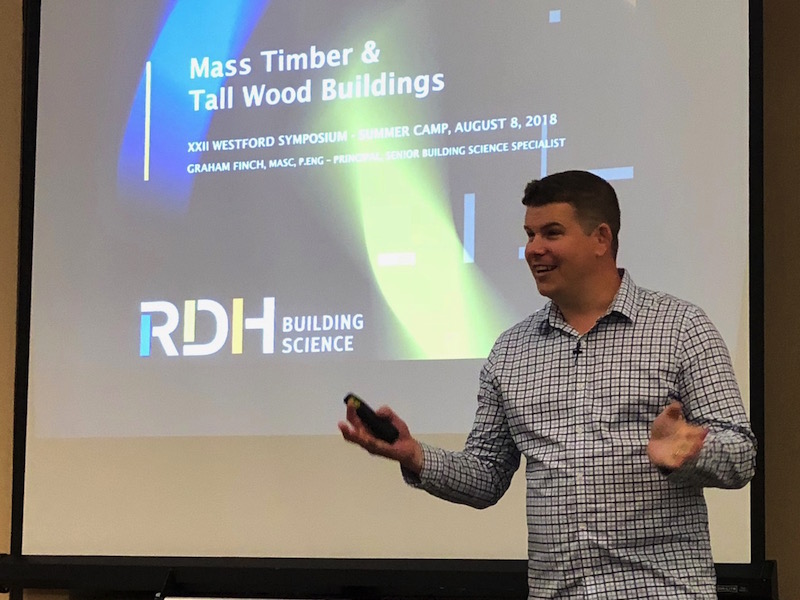 And the last presentation of the conference was by Graham Finch of RDH Building Science, who spoke on different types of mass timber and the issues around using them in tall buildings. Fascinating stuff.
Now you know what happened at Summer Camp in 2018. It was a fantastic event. Joe said it was the best one ever, and I believe him. You can tell it must have been really exciting because of all the gesticulating happening in the photos above!
You can get a fuller picture of what happened this year and see a lot more photos by going to Twitter and searching for the hashtag, #bscamp. (Or just click the link I gave you there.)
Related Articles
The 2017 Building Science Summer Camp Wrapup
Matt Risinger's Building Science Summer Camp Interviews
I Don't Need No Stinkin' Building Science Summer Camp!
NOTE: Comments are moderated. Your comment will not appear below until approved.