The Mystery of the Ventilating Dehumidifier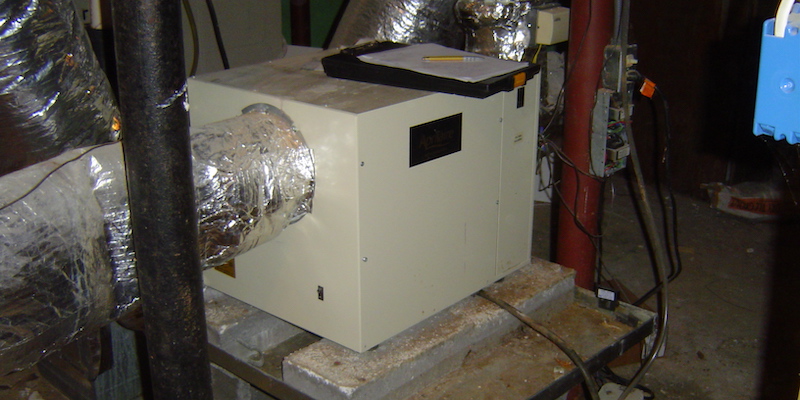 Sometimes I find the most amazing mysteries in people's homes, usually in nasty crawl spaces or attics. Here is one such story. The photo at left shows a whole-house dehumidifier. It's tied in with the heating and cooling system, which you can see right behind the dehumidifier. The mystery is in the way it's tied in.
These dehumidifiers can also be set up as standalone units, without tying into the HVAC system. If that were the case, the two ducts would just go to grilles in the house, pulling air in to be dehumidified and then sending the dehumidified air back to the house.
In this case, however, the two ducts connect to the supply and return plenums on the air handler. The idea is to take advantage of the duct system that's already there and be able to affect the air more broadly in the house and get a better distribution of dehumidified air.
The Problem
The two ducts coming off of the dehumidifier don't just connect to the air handler and the air in the house. As you can see below, on the left side, the installer put in a damper that opens the duct and the dehumidifier to the crawl space.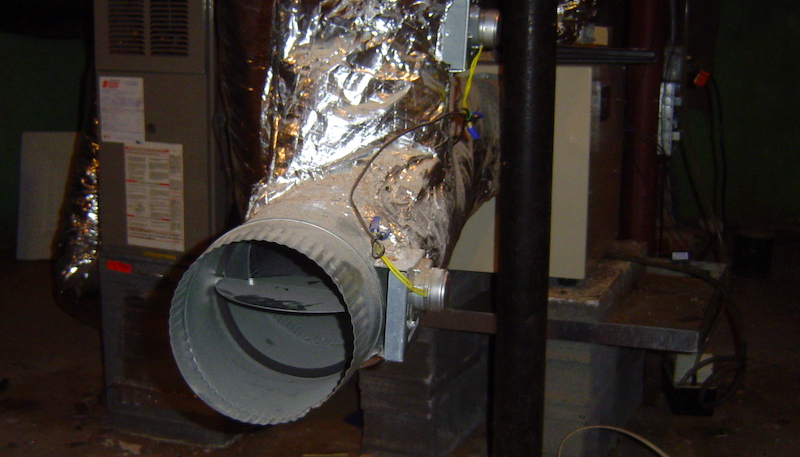 And on the right side, they did the same thing. Notice that while I was there, both dampers were wide open. That's how I found them. If the dampers to the air handler are also open when the system is off, then this dehumidifier is a liability 24/7, whether it's running or not.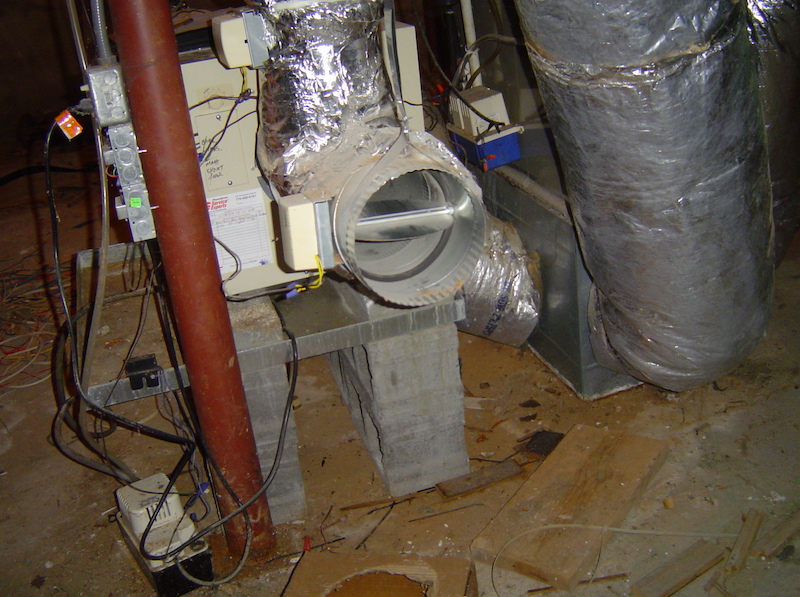 The Mystery
Why would they do that? I've written before about another house where they had a dehumidifier set up in a vented crawl space and pointed out that there's no way they can dehumidify all the air in Atlanta. It's just not possible.
This system had been there a few years already when I got to the house, so I don't know what the installer was actually thinking here. My guess is that they either thought they could dehumidify the crawl space AND the house, or they wanted to use the system to help ventilate the house. The problem with the latter, if that was their intention, is that you would never want to ventilate a house with nasty crawl space air.
It seems that whoever designed this system didn't understand the fundamentals of building science.
Building or remodeling a house and need help with the HVAC and air distribution system design? We do that.