How Dirty Is Your State's Electricity?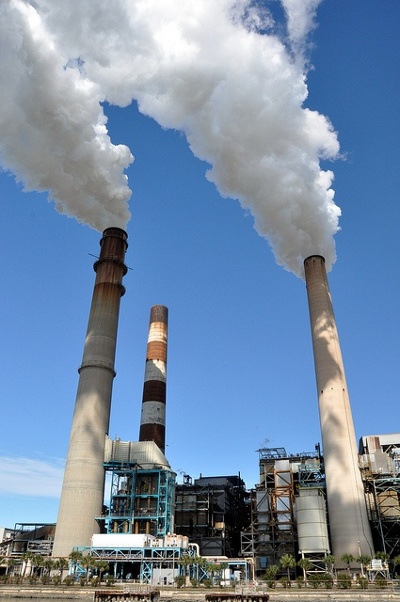 I've been working on my presentation for the 10th anniversary of the North American Passive House Conference. It's on the global warming impact of insulation, a followup to my latest article about Alex Wilson's work on that subject. One of the things I wanted to do was to see what difference it made when a home used "dirty electricity," with a high carbon intensity, versus a home using "clean electricity." The Emissions & Generation Resource Integrated Database (eGRID) from the US Environmental Protection Agency, has the data I was looking for.
When you scroll to the bottom of the eGRID page, you'll see a link for eGRID2012 Data File (XLS). That gets you their full data set. It includes far more than I was looking for: It's got SOx and NOx and mercury and all kinds of good data, split up various ways. It's a really nice spreadsheet!
What I wanted was carbon intensity of electricity in the 50 states of the US, and that was in there. They gave it in units of pounds per megawatt-hour and I wanted kilograms per kilowatt-hour, but that was an easy calculation.
Once I had kg CO2 emissions per kWh of electricity produced in a single column, I could see which states were best and which were worst. This morning I created a column chart of those data so you can see easily where your state fits in.
Here in Georgia, I'm in the middle of the pack at about 0.5 kg/kWh. The worst states are Wyoming, Kentucky, and West Virginia. Know what they have in common? The best is Vermont, which is so low you can't even see the column on this chart. Their number is 0.002 kg/kWh.
One important fact to note about this chart is that the numbers here are for electricity generated in each state, not the electricity used. Because the electric grid crosses state, and country, lines, there's a lot of export and import of electricity across state lines. A look at the regional carbon intensity would give a better idea of what you're using. Best would be to have the data for your electric utility.
How much carbon is in your state's electricity?
N.B. The North American Passive House Conference is coming up in three weeks. I think I've got some really good analysis on the global warming impact of insulation, so sign up and show up for my presentation in Philadelphia!
Allison A. Bailes III, PhD is a speaker, writer, building science consultant, and the founder of Energy Vanguard in Decatur, Georgia. He has a doctorate in physics and writes the Energy Vanguard Blog. He is also writing a book on building science. You can follow him on Twitter at @EnergyVanguard.
Related Articles
Foam Insulation and Global Warming, Part 3
The Science of Global Warming Is Older Than Quantum Mechanics
Is Global Energy Use Getting Better?
NOTE: Comments are closed.