3 Cool Videos about Hydrophilic, Hydrophobic, & Hygroscopic Materials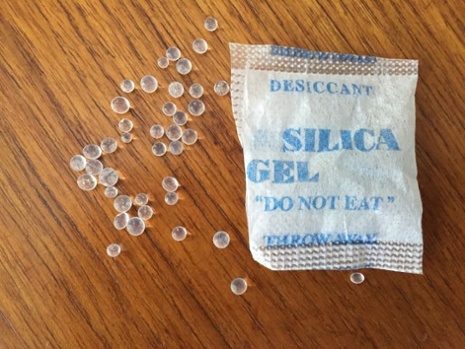 As long as we're exploring the wonderful world of water, we ought to show some of the cool stuff it does. In my article Introduction to the Physics of Water in Porous Materials, I described hydrophilic, hydrophobic, and hygroscopic materials. Turns out they're pretty important to building science. Yesterday I saw a video of hydrophobic sand and that got me looking on Youtube for other good videos of this sort.
Hydrophobic and hydrophilic materials
Hydrophobic (water fearing) materials don't like water and try to keep their distance. Hydrophilic (water loving) materials can't get close enough. The first video dramatically illustrates these properties.
The second video shows that hydrophobic sand I mentioned above. How cool is that!?
Hygroscopic materials
And then there's hygroscopic materials. This stuff likes to pull water vapor in. (Yikes! I almost said, "pull water vapor out of the air." That would've killed my chances to get into Don Gatley's Psychrometric Fools Society.) Silica gel, a common desiccant, is hygroscopic.
Some hygroscopic materials not only snag water vapor from the surrounding space, but they also dissolve as they do so. Of course, this property has to have a special name, and that name is deliquescence. Salt (sodium chloride) is one such deliquescent material, as you can see below.
So there's your phun physics lesson of the day!
Allison A. Bailes III, PhD is a speaker, writer, building science consultant, and the founder of Energy Vanguard in Decatur, Georgia.  He has a doctorate in physics and is the author of a popular book on building science.  He also writes the Energy Vanguard Blog.  For more updates, you can subscribe to our newsletter and follow him on LinkedIn.

Related Articles
Introduction to the Physics of Water in Porous Materials
Are You Making This Mistake with Humidity?
Moisture and the Quirkiness of OSB
NOTE: Comments are closed.