Allison A. Bailes III, PhD – Building Science Guru, Juggler, Writer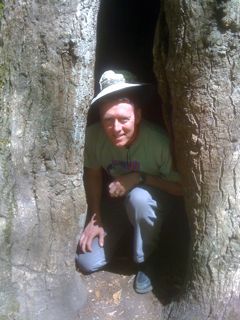 Allison Arthur Bailes III, PhD, died on the morning of 4 January 2011. His wife found him slumped over the keyboard of his computer, where he collapsed after working on yet another blog article. Apparently the pressure to write, which he had just described in a post the day before, overwhelmed him. The total external static pressure measurements across his word handling unit, determined posthumously from the digital monitor that Dr. Bailes had implanted a month earlier, showed that he had been in dangerous territory the whole time. Experts speculated that, had Dr. Bailes increased the size of his writing filter, the decreased static pressure would have allowed the words to flow more freely, and he might still be with us today.
Although Allison realized he had little hope of making it into a book like Eccentric Lives, Peculiar Notions (among such stars as Geoffrey Pyke, who invented a giant battleship made of ice, and Amanda Feilding, who, wanting to live in bliss, drilled a hole in her head), he was oddly proud of being included in Who's Who of American Women, The Millennium Edition. Dr. Bailes is survived not only by his wife, step-son, three sisters, and 95 year old grandfather, but, unusually, also by himself.
No, it's not April Fool's Day.  And no, I have not really died. This is another post for LetsBlogOff, the theme of which this week is, Write Your Own Obituary.