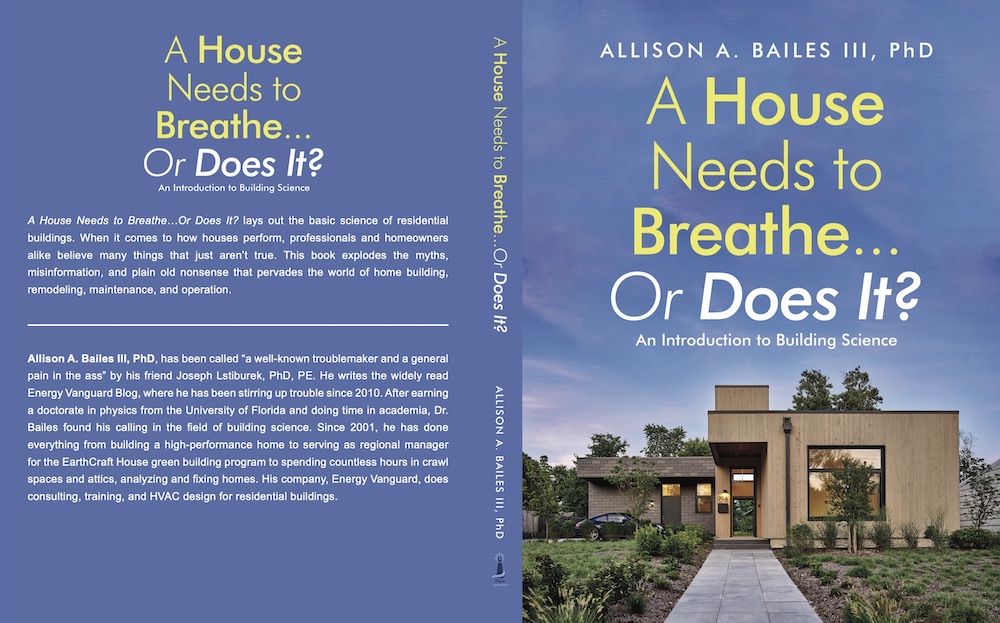 Dr. Allison Bailes has written a book…and it's an Amazon bestseller!  After 12 years of blogging about building science, he now has put some of the most important knowledge about how houses work—or don't—into a book titled:
A House Needs to Breathe…Or Does It?
This book lays out the basic science of buildings.  When it comes to how houses perform, professionals and homeowners alike believe many things that just aren't true.  This book explodes the myths, misinformation, and just plain old nonsense that pervades the world of home building, remodeling, maintenance, and operation.

Details
Published by

Bright Communications (17 October 2022)

Hardcover
362 pages
19 chapters
List of resources, index, and 5 appendices
4,207 sold as of 22 June 2023
It's a bestseller!

About six weeks after its October 2022 release, the book reached number 1 status in two categories (Energy Efficient Remodeling & Renovation and Home Heating & Air Conditioning) and number 2 in the larger category of Residential Architecture.
Sample pages
Click the thumbnail below to see the full table of contents: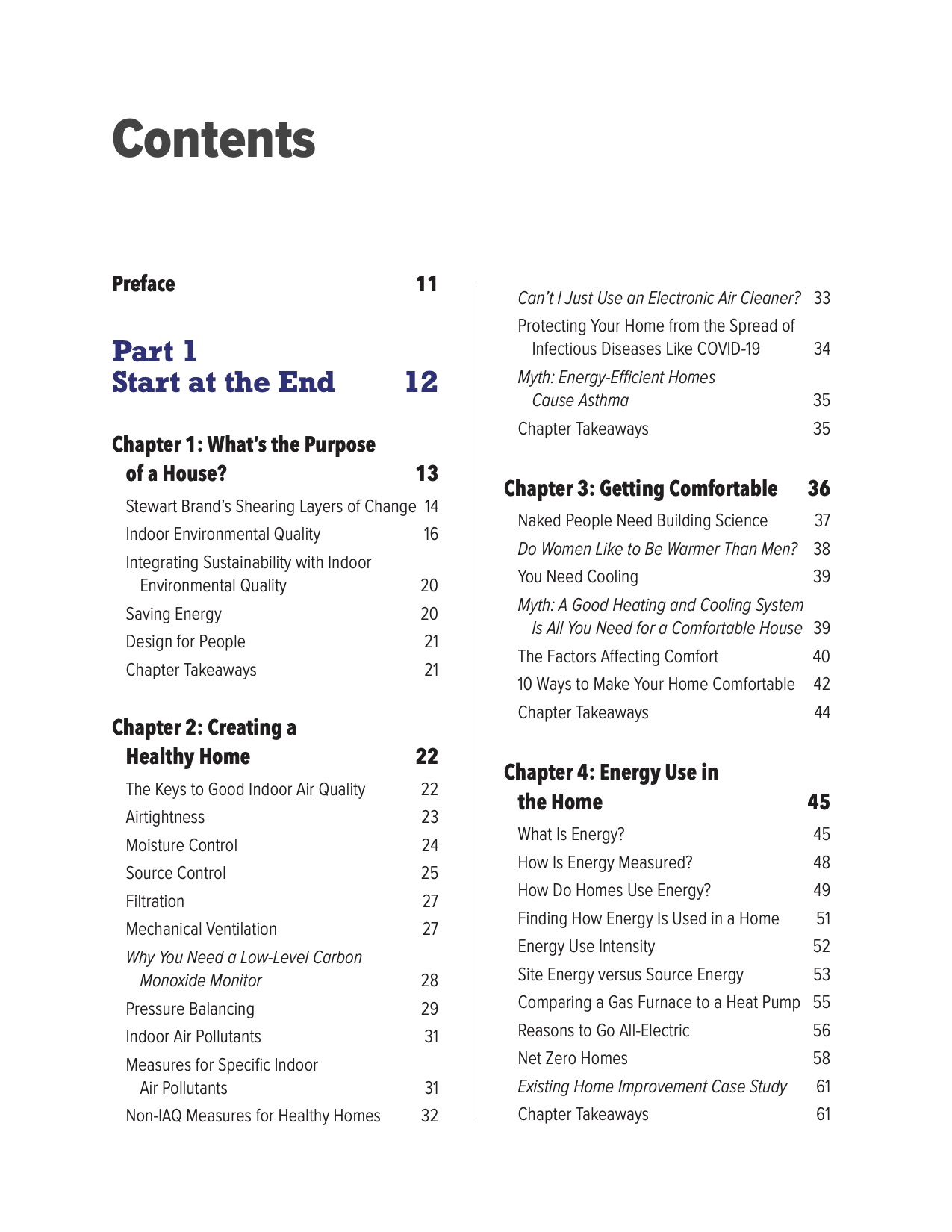 Click the thumbnail below to read the preface: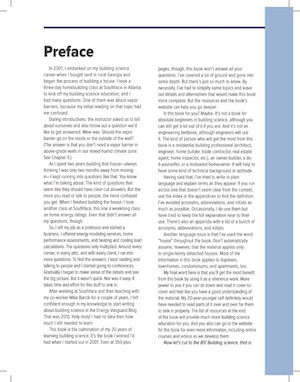 Click the thumbnail below to see the first two pages of the chapter on ventilation: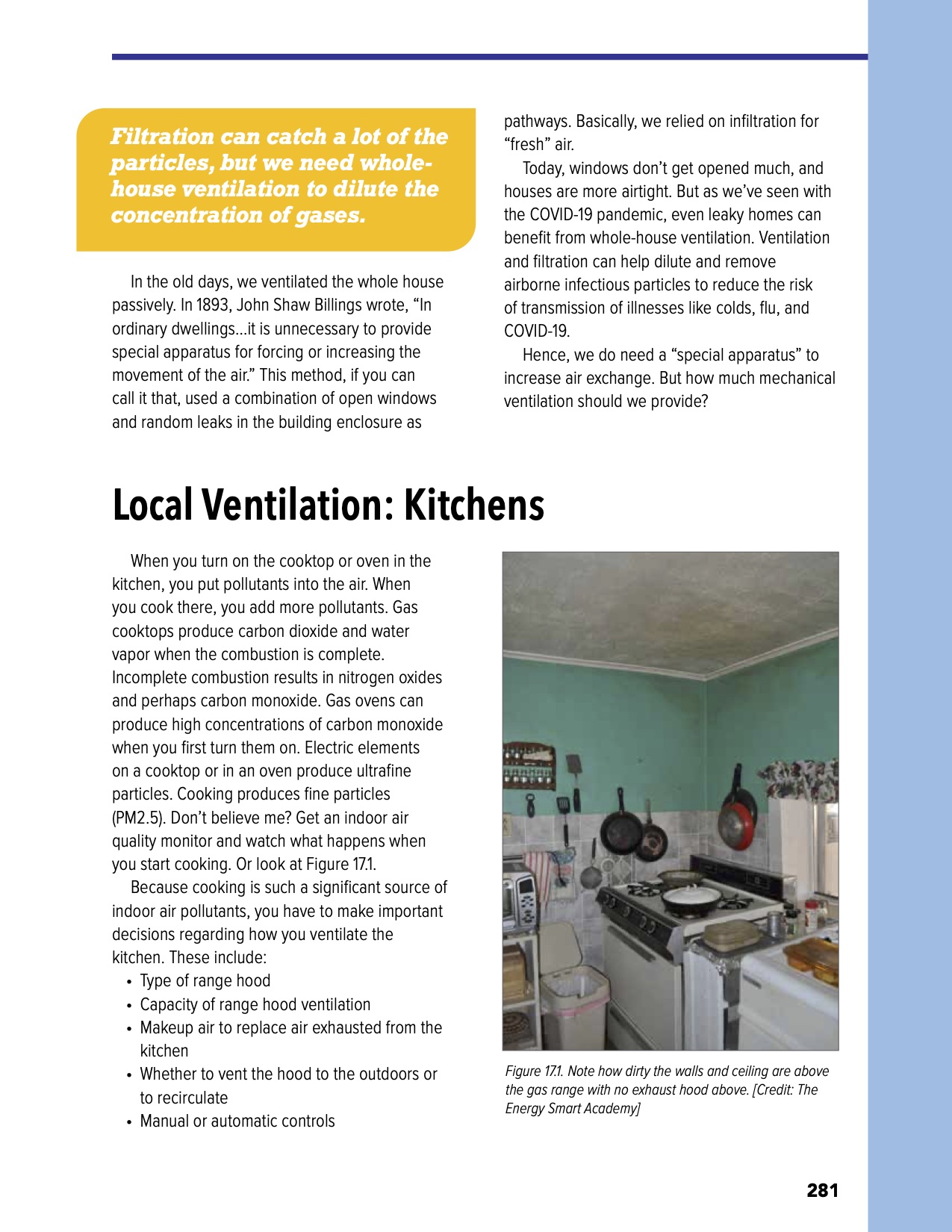 Synopsis
Have you ever lived in a home where you just couldn't feel warm even though you had the heat cranked way up?  How about one where you have to turn up the volume on the TV when the air conditioner or heater comes on?  Or a home with a musty smelling basement?
These and more are problems common to many homes.   Whether you rent or own your home, you most likely have suffered with problems of comfort, indoor air quality, noise, high energy bills, and more.   The primary cause of these problems is that many of the architects, builders, and contractors responsible for delivering the final product don't take the full occupant experience into consideration.
And they operate largely based on myths about how buildings actually work.   Let exhibit A be the title of the book: "A House Needs to Breathe."   This statement is usually shorthand for, "I don't believe the cost of air-sealing a home is justified by the benefits."   It's wrong, though.  Random air leaks through the building enclosure can lead to moisture problems, indoor air quality problems, and wasted heating and cooling.
This book will explode the myths, misinformation, and just plain old nonsense that pervades the world of home building, remodeling, maintenance, and operation.  You'll get building science principles in plain English so you can understand why those things you've been told are wrong and what are the proper ways to make homes comfortable, healthy, and energy efficient.

Why buy this book?
The average American spends about 90% of their time indoors, yet few understand the factors that lead to comfort, good indoor air quality, and energy efficiency.
The message about how houses really work is spreading, but it hasn't gotten through to enough of the stakeholders yet.
As we adopt new materials and more advanced technology, the effect on home performance can be significant.  The more people understand the principles of building science, the better this integration will be.
The author has a wealth of content to draw from as he has published more than 900 articles over the past ten years in the Energy Vanguard Blog.
The style will be engaging and readable.  As Tom White, the former publisher of Home Energy magazine, wrote, "I have to say [Energy Vanguard] is one of my favorite places to read energy tips written in a way that makes learning building science understandable and fun."
Audience
"A House Needs to Breathe…Or Does It?" is targeted at those on the front end of the building science learning curve.  Whether you're a homebuilder, remodeler, trade contractor, architect, real estate agents, home inspector, or homeowner, you'll benefit from the information in this book.
Reviews
"…the most entertaining and accessible book yet written about the arcane world of building science, covering everything you need to know about how a house works.  In many ways, it is an odd duck of a book, both readable and technical."
~ Lloyd Alter, from his review at Treehugger
"…the best available introduction to building science for residential designers, contractors, and owner-builders"
~ Martin Holladay, from his review on Green Building Advisor
"His new book, 'A House Needs to Breathe … Or Does It?' is a milestone…"
~ Griffin Forster, from his review on BPA Connections
"I am in the process of building a retirement home and I came across this book as I was reading an article in Fine Homebuilding. Wow, this book laid it all out in simple, logical, and in a story book fashion. I was hooked! I read it cover to cover in one weekend, I was so fascinated."
~ Margaret A. Hirst, Amazon
"This book is clear, complete, and the best text for building science that I have ever read."
~ FPR, Amazon
"If every architect and builder took out one week and read through this book, the design and construction industry (residential and small commercial buildings) would significantly improve…and the world would be a better place. There are a handful of must-read books on building science, and this one suddenly slides right in, front and center."
~ EDS, Amazon

Advance praise from the 2020 pre-order crowdfunding campaign
"Over the years I have learned so much from Allison's writing.  He has a great talent in making dense topics engaging and relevant. In the field of building science, this is a rarity! If you live in a house, pay utility bills, and are concerned about your health, this book is a must!"
~ Amanda Hatherly, Director, EnergySmart Academy at Santa Fe Community College
"Dr. Bailes is my favorite writer in building science and HVAC design because of how he simplifies and explains complex topics. This book is sure to be a must read."
~ Bryan Orr, Founder of HVAC School and host of their podcast
"Allison Bailes makes the complex world of building science seem intuitive. He combines the penetrating analysis of a physicist with the flowing narrative of a storyteller. And the story he tells is about what your home can and should be doing to make your life better. You're going to want to read this book!"
~ Kristof Irwin, P.E., host of the Building Science Podcast
"I am stoked to share my excitement about the upcoming book, "A House Needs to Breathe." Manufacturers, distributors, trades, and design professionals need to get it right – right now. There's so much bad BS (building science) floating around, it needs to be sanitized before society moves into more bad houses. Dr. Allison Bailes, a designer's designer, will clean house with this one – a recommended must-read!"
~ Robert Bean (ret.), ASHRAE Distinguished Lecturer, Mechanical and Building Construction Engineering
"If you're a homeowner or builder who wants to either avoid comfort and moisture problems when planning a new house, or to fix them in an existing home, this is the book for you. Allison Bailes is a Ph.D with decades of field experience who really communicates with the rest of us. Using real-world case histories, photos and diagrams Allison shows and explains classic, common problems; why they happened, how they could have been avoided and how they can be fixed."
~ Lew Harriman, ASHRAE Distinguished Lecturer and author of "Measured Home Performance"

THE LATEST FROM THE ENERGY VANGUARD BLOG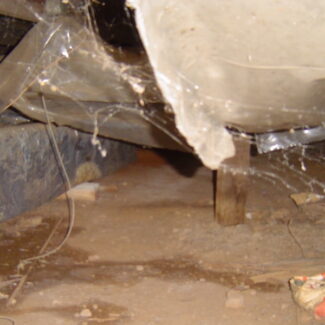 2023-10-31
Imagine the house of your dreams.  It's beautiful and laid out efficiently.  You're always comfortable.  It promotes health and happiness. …
I want to learn from the best and I'm very happy I made the trip to Atlanta to train with Energy Vanguard.