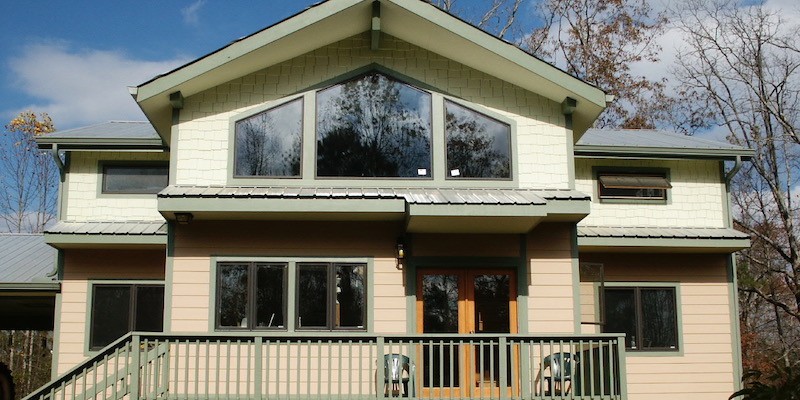 From 2001 to 2003, I put in countless hours designing and building a green home in Carrollton, Georgia. It's a beautiful house and a high performance home. It's got very low air leakage (1.7 ACH50) and no duct leakage since the ducts are all inside the building enclosure. It's designed to take advantage of the Sun, with lots of windows on the South side that let in light and heat in winter.  And the overhangs are designed to keep the heat out in summer. It's also got a composting toilet and greywater system.
Oh, yeah, did I mention that the energy bills are really low? In our first year in the house, the average monthly energy bill was $78, with the highest monthly bill less than $120. Pretty good for 2,000 square feet of finished area on top of a full basement.
I'd never built anything bigger than a bookcase before that, so I took a weekend home-building class to get up to speed. One of the main things I got out of that class was the idea to build with structural insulated panels (SIPs), a kind of sandwich made of expanded polystyrene foam and OSB (oriented strand board, that flaky plywood you see in new houses).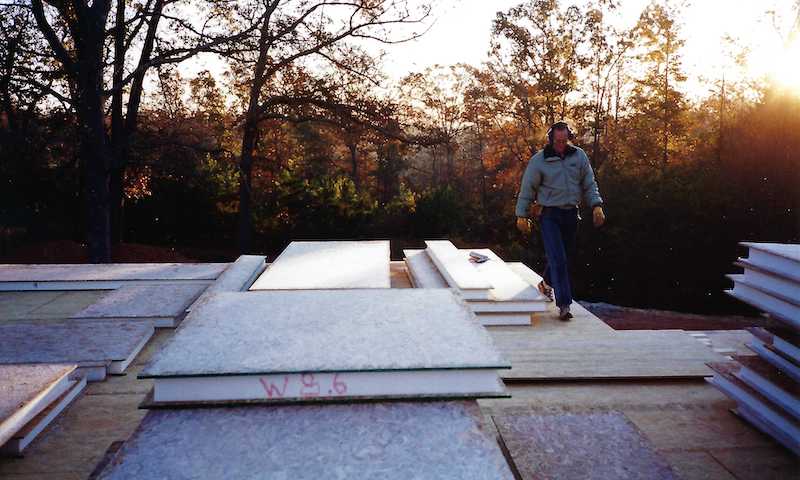 We put in the foundation in fall 2001 and then started the fun stuff – framing the first floor and assembling the SIP walls. It took us a month to get dried in and then another 20 months to get the certificate of occupancy. It's amazing how many details you have to keep track of when you're building a house, especially when you've got 2,000 square feet of finished area on top of a full basement.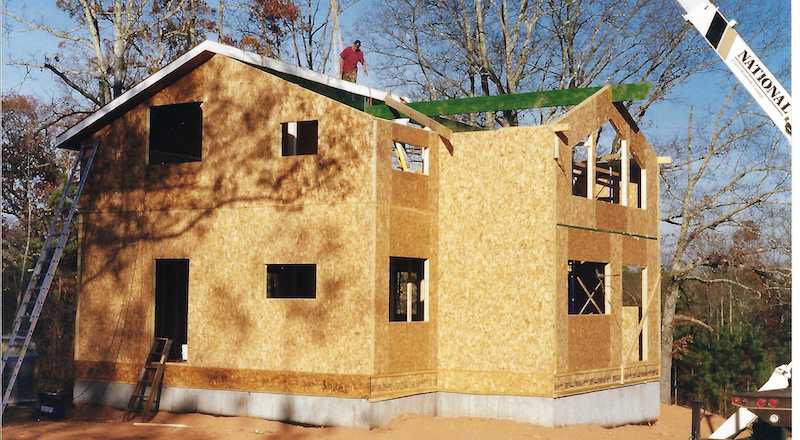 I loved seeing the house come together, and I really learned a lot about how houses work (like I learned how engines work when I rebuilt one).
The most important lesson I learned was that you have to think very carefully about how you're controlling the flows of heat, air, and moisture if you want a high performance home. That, and how easy is to do things in the wrong order.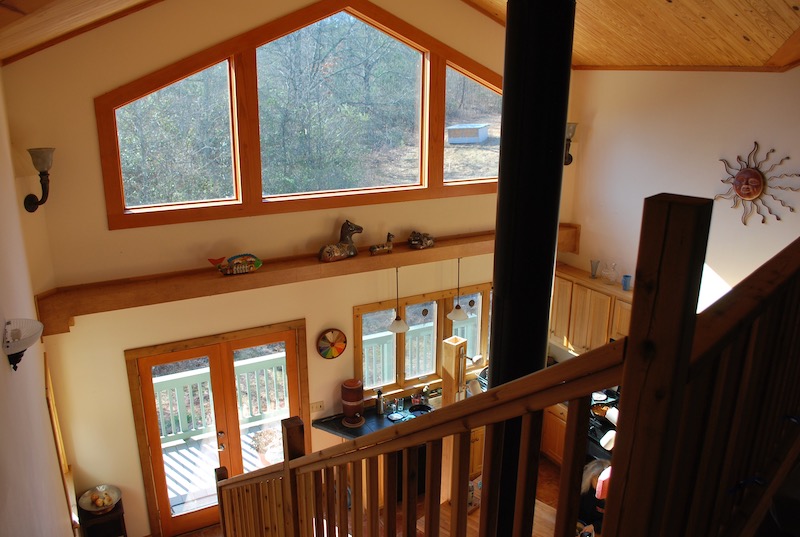 I've written a few articles in the Energy Vanguard blog about the house, my experiences building it, and the lessons I learned. As I write more, I'll post them here, too, but for now, here are the ones I've written so far:
Allison Bailes of Atlanta, Georgia, is a speaker, writer, building science consultant, and the founder of Energy Vanguard. He has a PhD in physics and writes the Energy Vanguard Blog. He is also writing a book on building science. You can follow him on Twitter at @EnergyVanguard.