US Energy Flows — Inputs and Outputs 1995 to 2010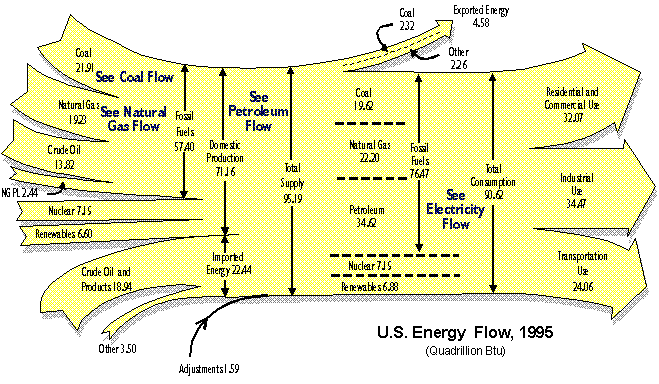 I like to talk about the big picture of energy occasionally here. I also love data! Today, I'm not going to do a whole lot of talking at all. I mainly want to show you what I consider to be one of the most informative energy diagrams about energy flows in the US. Technically, they're called Sankey diagrams, the most famous of which shows the losses that Napoleon suffered when he invaded Russia.
The Sankey diagrams below show the amount and types of energy sources we use here in the US, the inputs on the left side, and the ways that we use the energy — residential, commercial, industrial, transportation, and exports — the outputs.
I've got 5 different years of flows to show you: 1995, 1998, 2003, 2007, and 2010, so here they are. You can click on them to see them larger. Feel free to download and save them since they're from the US Energy Information Administration, a part of the Department of Energy.
1995
1998
2003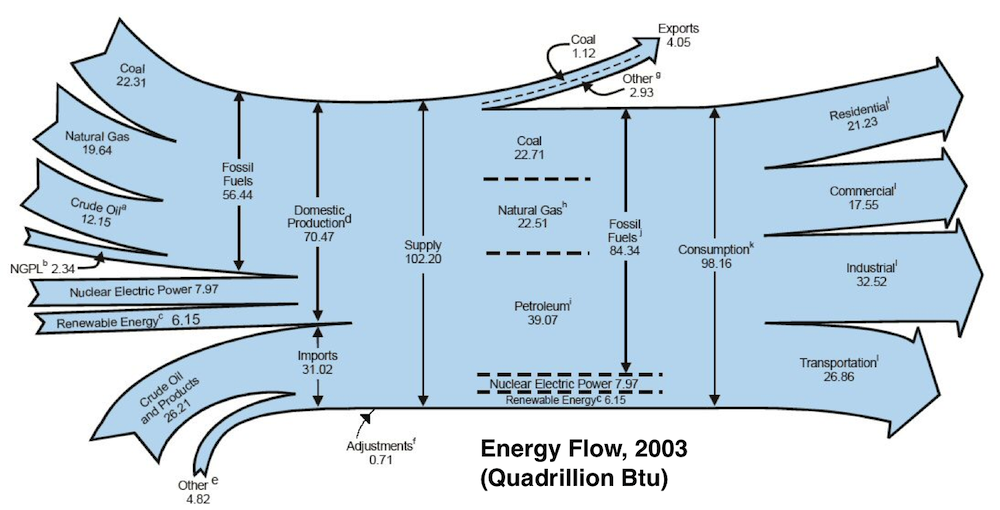 2007
2010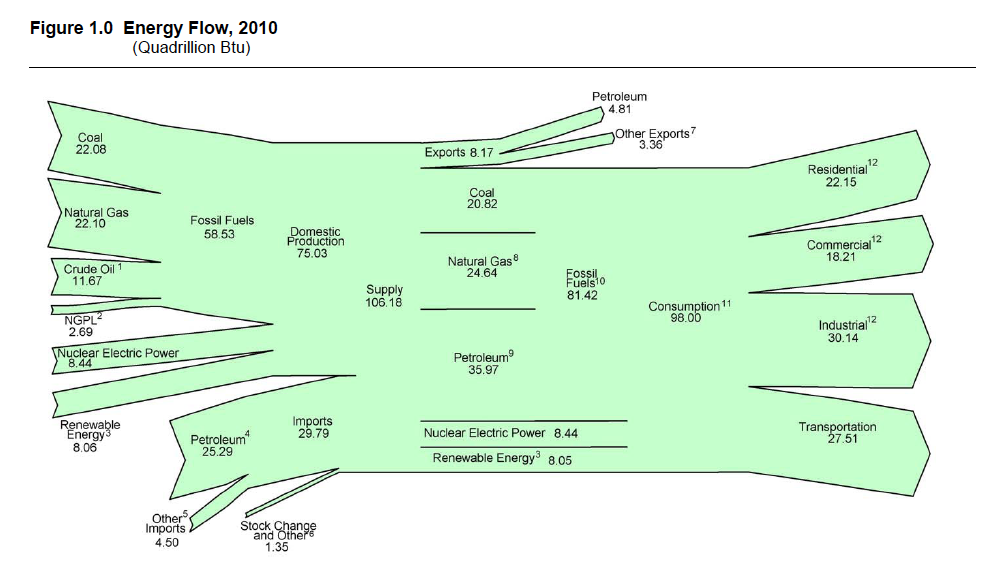 Understanding the proportions of energy flows is helpful. A few conclusions we draw from looking at these diagrams are:
We use a lot of fossil fuels – 83% of what we consume.
Recession is good for saving energy, although painful in other ways. Our consumption is down from 101.6 quads to 98.0 quads from 2007 to 2010, a drop of 3.5%.
Industrial and transportation went down the most since 2007. Residential energy use actually went up slightly.
What would be really interesting is if someone put together diagrams like this all the way back to the founding of the US and then turned them into a video so you could see the changes in inputs and outputs happening gradually, from the small amount of wood that we used in 1776 to the large amounts of fossil fuels we use now. The graph below gives you a feel for how things have changed.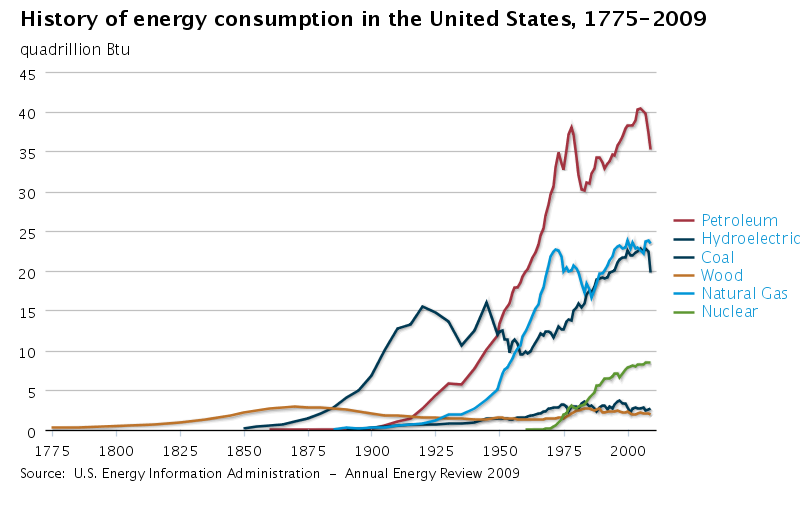 Interesting stuff, eh?
Allison A. Bailes III, PhD is a speaker, writer, building science consultant, and the founder of Energy Vanguard in Decatur, Georgia. He has a doctorate in physics and writes the Energy Vanguard Blog. He also has a book on building science coming out in the fall of 2022. You can follow him on Twitter at @EnergyVanguard.
Related Articles
Where Does Your State Rank in Energy Efficiency? ACEEE Can Tell You
Comments are closed.