Why Is the Energy Improvement Mortgage So Lonely?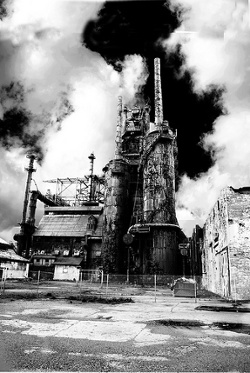 About a year ago, I had lunch with someone who was in the process of refinancing his 50 year old home. He was doing the refi merely to lower his interest rate and monthly payments, but he missed out on a huge opportunity.
As we enjoyed our Thai food that day, he told me that his home had the original natural gas furnace, a 1960 behemoth that was solid and dependable. If you look at a copy of Preston's Guide or another source of HVAC equipment efficiencies, you'll find that a gas furnace made in 1960 has an efficiency of 60% (60 AFUE).
To put that in perspective, the standard efficiency for furnaces you can buy today is 80%. (The minimum allowed by law, though not available from any manufacturer, is 78%, but that's another story.) High efficiency furnaces are in the range of 92 to 96 percent.
He refinanced his house with a conventional mortgage and kept the furnace. If, instead, he had refinanced with an Energy Improvement Mortgage (an Energy Efficient Mortgage for homes that need improvements), he could have replaced the furnace with a high efficiency model and come out way ahead.
I didn't do a home energy rating on his house, but I estimated that he could have saved about $550 per year ($46 per month) on his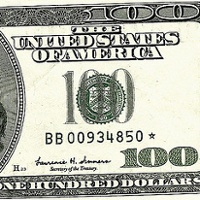 heating bill by going from a 60% to a 95% efficient furnace. If the new furnace and the home energy rating had cost him $6000, his mortgage payment would have increased about $30 per month.
So, he would have paid another $30 per month on his mortgage and saved $46 per month on his energy bills. Is it worth it? You bet! With an Energy Improvement Mortgage, he could have added the cost of the furnace to his mortgage and saved money from the very first month. Payback is irrelevant when you're financing energy improvements. It's all about the monthly cash flow.
Why, then, didn't this gentleman get an Energy Improvement Mortgage? The reason is simple:  
He didn't know.
He'd never heard about this type of financing, and either his lender didn't know or didn't tell him. It's not that they're hard to do or cost-prohibitive. People just don't know about them.
I've been on a bit of a mission to promote EEMs and EIMs over the past few years. I've written about them a few times here in the blog. I gave a talk on them last year at the RESNET conference and am doing another one this year. A few others in the HERS rater community who really push them as well, including Gary Smith, of Energy Rated Homes of Mississippi, and Jason Payne, of EEM Training and one of our EVER raters.
In fact, Jason is my co-presenter for the talk at this year's RESNET conference, and we recently put on a free webinar on the EEM/EIM next week, which was co-sponsored by Daily 5 Remodel and BuilderLink. You can click the button below to download the slides from the webinar.

Photo at top by Mad House Photography from flickr.com, used under Creative Commons license. Money photo by TheAlieness GiselaGiardino²³ from flickr.com, also used under Creative Commons license.