A Few of My Favorite Filter Photos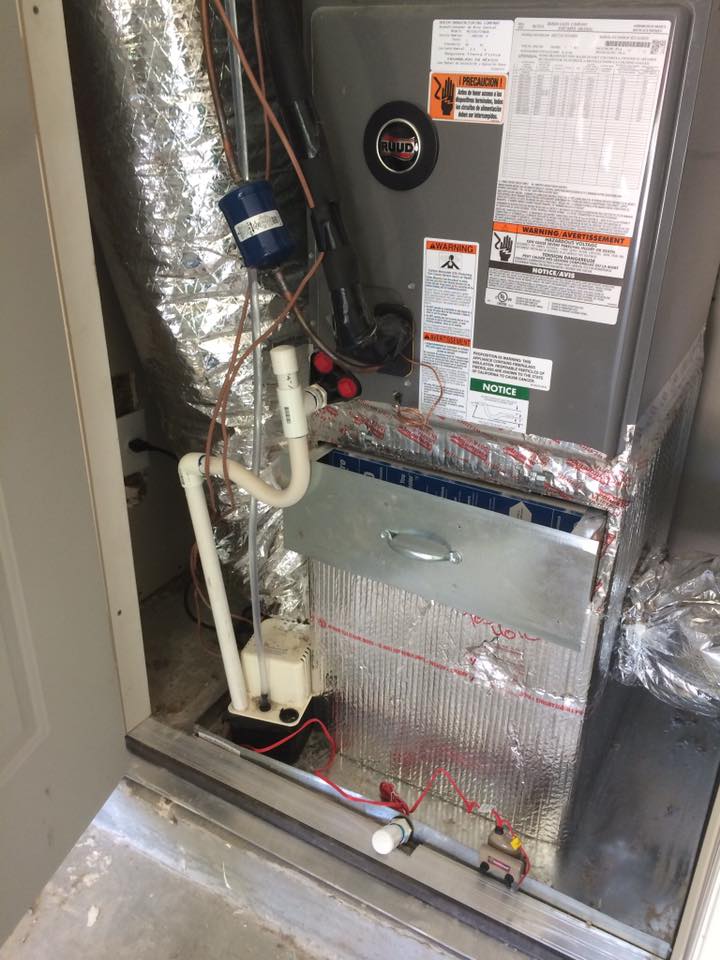 There's really no end to the fun stuff you find when looking at furnace & air conditioner filters. Here are a few of my favorites for this Fall Friday.
Jeffrey Sauls, our HERS QAD here at Energy Vanguard, saw this one recently at an ENERGY STAR inspection. They get points for putting in a nice big media air cleaner. Unfortunately no one yet makes lifetime filters as far as I know. That condensate drain is blocking the filter draw just a wee bit, so changing the filter in this home will require dismantling the pipe and then reinstalling it after replacing the filter. Or do something different with the condensate line.
Manufacturers share some of the responsibility here, though. If they put the condensate drains on the side instead of (or in addition to) the front, this would be easier to avoid.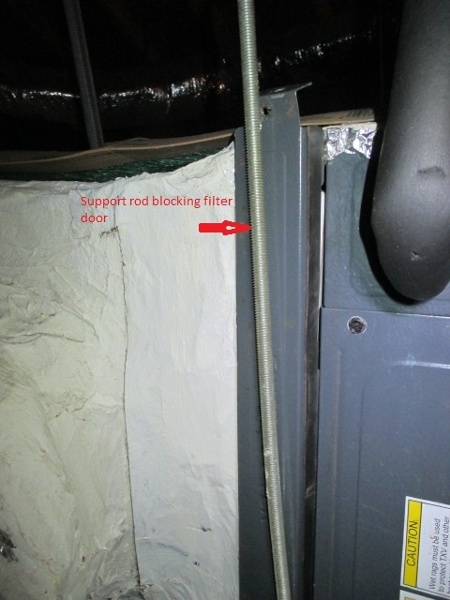 Here's a similar one sent to me by HERS rater Bruce Kitchell here in the Atlanta area. Rather than being blocked by a condensate line, this one is blocked by a threaded rod that's holding up the air handler in the attic.
Jamie Clark, a ground source heat pump guy in Kentucky, sent me this one. It doesn't look bad, right? Except that little air will ever go through that filter on the right side the way it's installed here.
The return plenum is the box beneath the air handler. The air gets pulled into the air handler through the bottom. The filter is installed on the side. If they left the right side of that filter housing open, it'll depressurize the mechanical closet and pull in some air. But most of the air will come in from below. Unfiltered.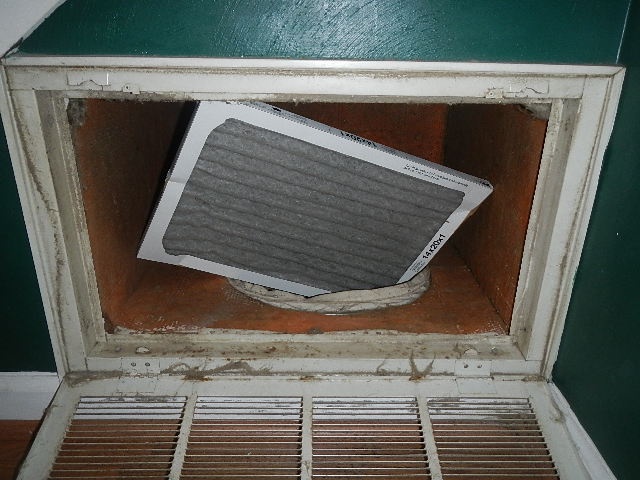 And here is the finale. Brad Brinke, a HERS rater in Virginia, sent this one to me. I guess their thinking here was that you just have to have a filter somewhere in the vicinity. The funny thing is that this filter looks dirty. Which makes me think they took a used filter from somewhere else and installed it here.
Related Articles
Photo Friday – HVAC Filter Horrors
Little Shop of Duct Design Horrors
Release the Kraken! — The Ductopus Is Bad for Air Conditioning
NOTE: Comments are moderated. Your comment will not appear below until approved.