My New Favorite Duct Disaster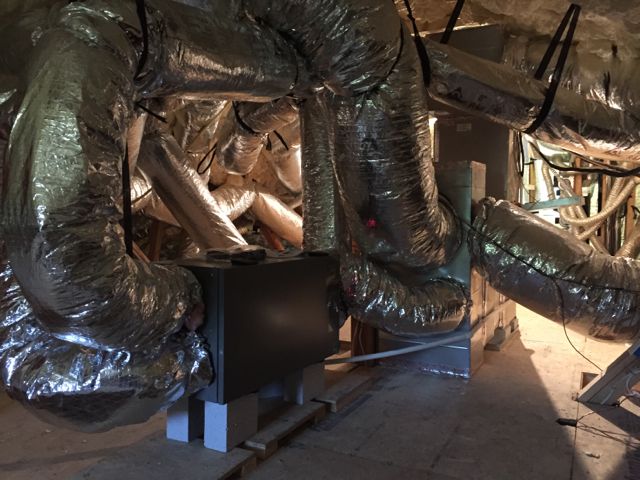 WARNING: This article contains graphic and disturbing images of a duct system that may upset anyone sensitive to low-quality air distribution. If you've ever experienced nausea, fainting spells, or outbursts of anger upon being exposed to such stimuli, I urge you to take this in small doses…or not at all.
This is my new favorite ductopus photo. I'll always have a soft spot in heart for The Kraken, but wow! Just look at this thing. It looks like it could have been used in a scene in the movie Brazil. When I posted this photo on our Facebook page, one of the commenters wrote, "I would use one of those ducts to strangle the designer then the installer."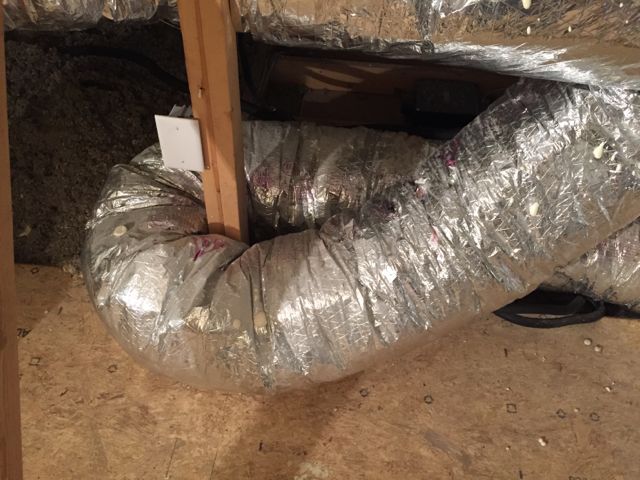 One part of that system you can't see in the top photo is this nice little twist in a return duct. Just think of the time they saved by not having to cut that duct to length. And I'll bet the homeowners will never complain of blower noise coming through that vent.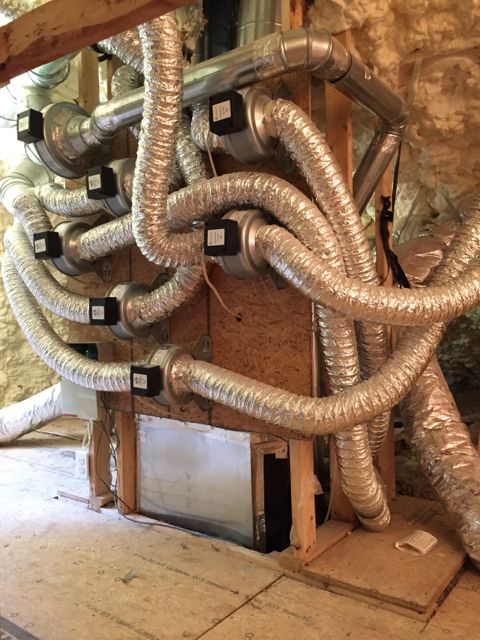 If you were wondering about that tangle of smaller flex ducts in background on the right side of the top photo, here's a closeup for you. Those are the bath fans for one side of the house. (There's more in another attic.) When I showed this photo to someone at Building Science Summer Camp last week, they thought this must be a multifamily project. It's not.
You'd think that people designing and installing duct systems to move air might know a little about how to do it properly. I know some contractors who can do it right, but unfortunately they're in the minority. Photos like the ones above are far too easy to find to conclude otherwise.
Allison A. Bailes III, PhD is a speaker, writer, building science consultant, and the founder of Energy Vanguard in Decatur, Georgia. He has a doctorate in physics and writes the Energy Vanguard Blog. He also has a book on building science coming out in the fall of 2022. You can follow him on Twitter at @EnergyVanguard.
Related Articles
Release the Kraken! — The Ductopus Is Bad for Air Conditioning
How to Install Flex Duct Properly
The 2 Primary Causes of Reduced Air Flow in Ducts

NOTE: Comments are moderated. Your comment will not appear below until approved.