The Water Efficiency Rating Score (WERS) Launches
The Green Builder Coalition has been working hard on their Water Efficiency Rating Score — the WERS — for homes. The inaugural WERS training happened in Santa Fe, New Mexico in March. I was in that class, and I learned a lot. Now the program, which has been in development for the past couple of years, is ready for prime time.
How the program works
The WERS is a way to put a number on a home's water efficiency similar to the HERS Index for energy efficiency. It's a water use modeling tool that allows you to compare one house to another. You have to put in all the data for a home's water use, and the tool gives you a number, generally between 0 and 100. As with the HERS Index, lower is better. A WERS of zero means you've got a net zero water house. You have to capture rainwater to get there.
One of the things we learned in the class is how to measure structural waste. That's the amount of water that comes out of a faucet or shower while you're waiting for the hot water to arrive. The photo below shows the clever equipment we used in the class to measure it for a shower. It's a Ziploc bag, a piece of PVC pipe with a couple of fittings to hold the bag, and a measuring cup. This setup works really well!
When you're doing a field inspection, you go around and fill out the checklist. The screenshot below shows part of the checklist for indoor water efficiency. The first thing you do is put a pressure gauge on a faucet, turn off the water supply to the house, and see if the pressure drops. That tells you if you have leaks. (Of course, you have to make sure no one flushes a toilet or turns on any water during the test.)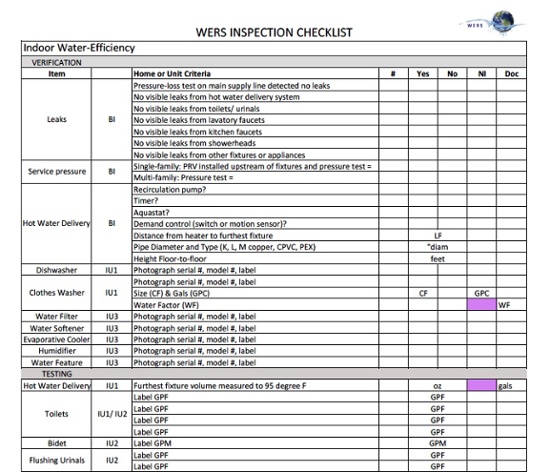 What really distinguishes WERS, though, is that it includes both indoor and outdoor water use. That's not true for HERS and energy. A HERS Index, for example, doesn't include the energy use of swimming pools, hot tubs, snowmelt systems, or garage heating and cooling. And those can be huge!
The WERS tool generates a score for indoor water use, outdoor water use, and a combined score for both. Another great thing about WERS is that you get credit for capturing rainwater and greywater. This is similar to lowering your HERS Index by having photovoltaics on the roof of your house contributing to your energy supply.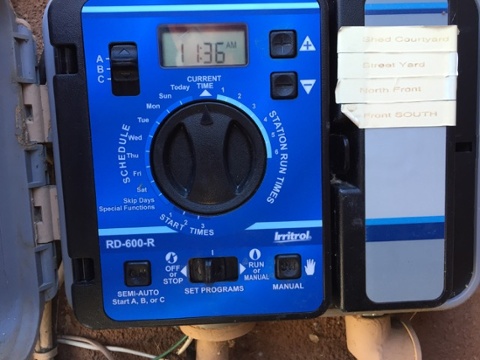 Highlights of my WERS training
I've been traveling to Santa Fe each year of the past three for various events. It's a great community with great home builders, HERS raters, and an active Passive House contingent. Plus I get to hang out with a guy with a woman's name (Kim Shanahan), see my trainer friend Amanda Hatherly (who only lives in places that start with "New"), and go to lunch at fantastic roadside diners (below) with HERS rater Steve Onstad.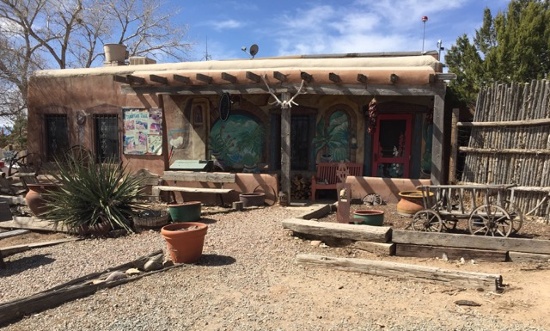 Let's talk about water. That was my reason for taking to the WERS class after all. They don't have much of the stuff in New Mexico, as you might surmise from the photo above. But it's not just a dry climate thing. Water's a huge issue in Atlanta, too, where we get more than 50 inches of rain each year. (The state of Georgia got sued by Alabama and Florida a while back for using water they thought should have flowed down to them.)
In the WERS class, the trainers gave us background info on water use, codes, and laws. Colorado, for example, is the only state where it's illegal to capture rainwater. New Mexico, on the other hand, is the only state that has a law making surface water and groundwater equal.
The instructors were David Dunlap and Doug Pushard. Those two guys have a wealth of knowledge on water efficiency. Dunlap is a builder and covered the indoor water use material. Pushard has a rainwater harvesting company and helped us understand outdoor water use.
The indoor water efficiency was all pretty straightforward and easy for me. The outdoor water efficiency wasn't so easy. Let me just say that you might want to have someone around who knows plants if get into doing WERS. In determining the outdoor water use, you have to classify the plants as low, medium, or high water use.
One product the instructors told us about really caught my eye. Behavioral waste, as opposed to the structural waste, is the water that gets wasted after the water is already hot when someone turns on the water in the shower and goes away for 10 minutes. Evolve Technologies has products that can reduce that waste significantly. When you turn on the faucet or the shower, it flows at full capacity until the water gets hot. Then it slows to a trickle until the person is ready to use it.
Overall, the WERS training was fantastic. It's a powerful tool that can help us solve problems. The class I attended in Santa Fe sold out, so they've scheduled another one for June, also in Santa Fe. There may be one in Atlanta this summer, too.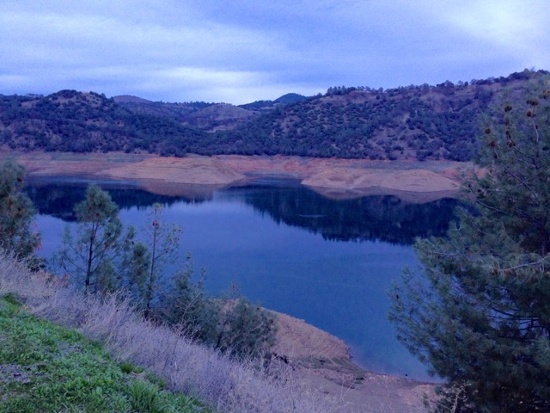 I think you'll be hearing more and more about WERS. Water is a huge issue. The drought in California, for example, is having a huge effect on people and businesses there. The WERS is a great tool to help as we get more serious about water conservation.
Related Articles
New Mexico Green Builders Create Water Efficiency Rating System
How to Install a Branched-Drain Greywater System in a Green Home
NOTE: Comments are moderated. Your comment will not appear below until approved.
Subscribe to the Energy Vanguard Blog
The Latest from the Energy Vanguard Blog