Tips & Trivia for a New Air Conditioning Season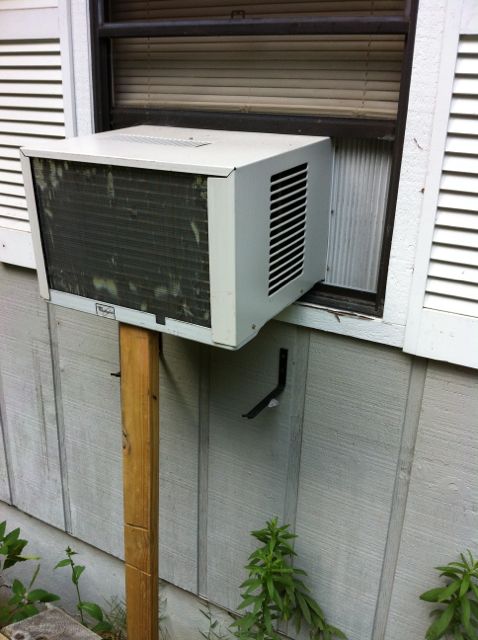 It's summer here in the Southeast. Yeah, I know we haven't reached the official beginning of summer marked by the summer solstice, but air conditioners are roaring here, and that's official enough for us. With that in mind, here are a few tips and trivia about air conditioning as we celebrate the beginning of a new cooling season here in the Northern Hemisphere. (If you'd like to learn more air conditioning, check out our upcoming webinar.)
It's summer here in the Southeast. Yeah, I know we haven't reached the official beginning of summer marked by the summer solstice, but air conditioners are roaring here, and that's official enough for us. With that in mind, here are a few tips and trivia about air conditioning as we celebrate the beginning of a new cooling season here in the Northern Hemisphere. (If you'd like to learn more air conditioning, check out our upcoming webinar.)
TIPS
First, the tips. Scroll down if you want to go straight to the trivia.
Should You Get Your Air Conditioner's Ducts Cleaned?
That depends. Are they dirty? Why are they dirty? Do dirty ducts affect indoor air quality? Will the company you hire remove the cause or just treat the symptom, allowing them to get dirty again? (Or like Frank N. Furter of the Rocky Horror Picture Show, remove the cause and leave the symptom?)
Duct cleaning can be a good thing, but it's best done in conjunction with a duct retrofit that addresses your duct leakage and air flow issues all at the same time. Otherwise, you're probably wasting your money.
Is it OK to hide the outside part of an air conditioner?
No! Whether you try to do it with bushes or one of those stupid covers that you can buy, you'll reduce the air flow through the condenser, thus reducing the capacity and efficiency of your air conditioner. Also, condensers need to go outside, where they're connected to large volumes of air, never in an attic or other confined space.
Can Good Housekeeping magazine help me do HVAC design?
No! Although Good Housekeeping has a calculator on their website that allows you to enter minimal information about a house and get an air conditioner size, it's hardly better than the rules of thumb that lazy contractors use. Much better ways exist, including the ACCA protocols for full HVAC design: Manuals J, S, T, and D.
What can you do if your air conditioner can't keep up in a heat wave?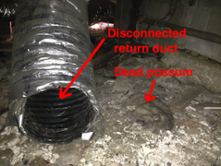 Ah, so many culprits could be to blame here. It could also be that your system was right-sized and just won't get your home to the thermostat setpoint when it's way hotter than normal outside. Still, because so many homes have these problems, I'll bet you can squeeze some extra performance from yours by looking for:
See more tips in my article, 9 Uncommon Tips for Keeping Cool with a Struggling Air Conditioner.
What's the best way to approach getting a new air conditioner?
Air conditioners don't last forever. If yours is more than 10 years old, now's the time to start planning for replacement. Don't wait till that July heat wave when all the HVAC companies are running ragged trying to meet all the demand.
5 things you should ask when deciding on a contractor:
Do they use the house-as-a-system approach? Your cooling problems probably stem from more than just the air conditioner.
How will they size your new AC? Rules of thumb are not acceptable.
Will they test for duct leakage? You don't need to keep your attic or crawl space cool.
Will they measure air flow? What good is a 3 ton air conditioner if it doesn't move 3 tons worth of air?
Are you using the Quality HVAC Installation Checklist from the Air Conditioning Contractors Association (ACCA)? This handy checklist can help you make a smart choice.
See the full article for more details about each of these questions.
TRIVIA
Why do we measure air conditioner capacity in tons?
That unit goes back to the days before modern air conditioning, when people harvested ice in winter and spring to cool buildings in summer. How they related tons of ice to BTUs per hour of cooling is quite an interesting story.
Where was modern air conditioning invented?
It wasn't Miami, New Orleans, or Phoenix. It was Buffalo, New York. Yep, it's true. Willis Carrier invented it to keep the air dry in the paper plant where he worked.
What percentage of homes in the US have air conditioning?
According to the US Census, 86% of our homes have some type of air conditioner. For 65%, it's a central AC, and another 21% have window units.
Does air conditioning make you a heat wimp?
I've read that the scientific evidence says yes to this question. Although I've been unsuccessful in finding documentation, I've noticed that I personally have a lower tolerance for heat than I did when I spent less time in air conditioned rooms. If you have a reference to the science on this, please let me know.
Have air conditioners reduced our vacation time?
Apparently, yes. Before Willis Carrier's invention, most people who worked in buildings had the month of August off from work because it was just too hot inside. I guess the ice they harvested for cooling didn't last that long.
Who wrote the "Magna Carta of Psychrometrics"?
That would be Willis Carrier, the inventor of modern air conditioning systems. On 3 December 1911, he delivered a paper titled Rational Psychrometric Formulae to the American Society of Mechanical Engineers. In this paper, he showed how relative humidity, absolute humidity, dry bulb temperature, and dew point were related, thus laying the foundation for the field of psychrometrics. The mystery trivia here is why someone related this to the Magna Carta, which ascribed freedoms and rights to Englishman. Perhaps water vapor molecules had previously been forced to change state arbitrarily?
Related Articles
9 Uncommon Tips for Keeping Cool with a Struggling Air Conditioner
5 Questions to Ask When Replacing Your Air Conditioner