What's This HERS Thing All About? – A Free Webinar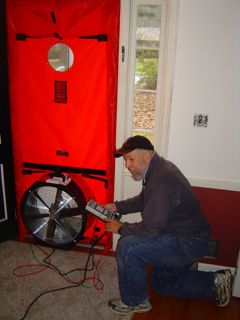 "HERS ratings? HERS Index? What's this HERS thing I keep hearing about?"
Whether you've heard about HERS, which stands for Home Energy Rating System, or not, if you work with homes, you owe it to yourself to find out what it's all about. In this free webinar, Dr. Allison Bailes will introduce you to HERS world.
He (yes, he) will cover:
What a home energy rating is, how it's done, and what it tells you

How homeowners, home builders, and others can benefit from HERS ratings

Why HERS ratings are becoming more popular
As Dr. Bailes explains how all this works, he'll also tell you about HERS ratings and:
ENERGY STAR New Homes

Energy Efficient Mortgages

Energy Codes
This webinar may be for you if you:
Know little to nothing about HERS but want a good introduction

Work with HERS raters but don't understand exactly what they do

Think you might want to be a HERS rater
Join us on Tuesday and find out more about this growing field. Register soon because space is limited. If you can't make it to the live webinar, sign up anyway and you'll be the first to find out when the recording is posted.
Details
Date: Tuesday, 22 April 2014 Time: 1:00 – 2:00 pm EDT Place: On your computer
Click the button below to register.