Why Won't the HVAC Industry Do Things Right?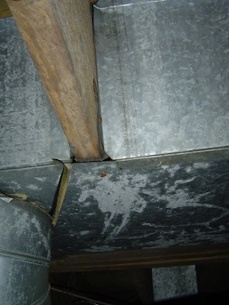 My grandfather, the original Allison Arthur Bailes, was an electrician, plumber, HVAC contractor ('heating & air man'), and refrigerator repairman. In the '70s when I was a teenager, I used to spend a couple of months each summer working 'on the truck' with him and my uncle in Leesville, Louisiana. My job was mostly to schlep tools and materials between the truck and the job (though, being in Louisiana, I didn't know the word 'schlep' at the time).
On HVAC jobs, what I recall us doing mostly was checking and adjusting the refrigerant charge in cooling systems. Occasionally we'd replace blower motors or diagnose other mechanical failure problems with the equipment, but I don't recall ever spending a single minute troubleshooting a duct system. If someone called with a comfort complaint, the problem always had to be with the equipment.
Of course, this was the 1970s, and the whole building science thing had barely gotten started. Few people really knew how much duct system problems hurt performance. (We were also discharging the old, bad freon directly into the air then, but that's another story.)
Now we know how much poor duct system design and installation can reduce performance. We know that oversized systems underperform and fail sooner. We know that not every carbon monoxide problem is cracked heat exchanger.
Yet, the HVAC industry, made up largely of professionals with high integrity like my grandfather, hasn't grown and adapted. Yes, there are some who know how to do it right, and some of those even put what they know into practice. But overall, the HVAC industry needs an overhaul.
Yesterday I read a great article by John Barba on doing load calculations to size HVAC systems. He'd recently taught a class of 35 HVAC pros, and almost none of them said they do load calc's. When asked what size heating system they would put in a particular house, given all the parameters necessary to do a heat loss calculation, they came up with numbers ranging from almost double to more than triple the actual load. You really should go read the article because it gives you a great look at how a lot of HVAC pros think.
Unfortunately, this problem is widespread. I wrote last year about some of the problems I've found in collecting the Manual J load calculation reports required for ENERGY STAR homes.
Speaking of ENERGY STAR homes, Version 3 of the program is in the pipeline now and set to become mandatory next January. I've written several times about the HVAC checklists for the contractor and the rater and how difficult it will be to get them done correctly. It shouldn't be this way. Everyone who understands how HVAC should be done says that the items on those checklists are things that HVAC contractors should be doing anyway, whether a home is going for the ENERGY STAR label or not.
Yet the reality is that the HVAC industry isn't ready to do things the right way, and that's a sad statement. Part of the reason for this is education. I've taught a number of HVAC contractors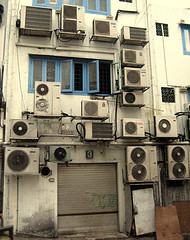 in HERS rater classes over the past few years, and they're almost always surprised at how much they learn – about HVAC! One told me, "Allison, you've taught me stuff about my business that no one's ever taught me in any of the classes I've taken before."
Another reason is money. In the HVAC industry, you've got to get in and get out quickly because in most cases you can't price jobs to include time and materials necessary to do things the right way. One HVAC contractor told me that they know static pressure in duct systems is important, but they don't make that simple measurement on each install they do because it takes extra time.
On the latter point, I wrote last year that HVAC contractors should charge by the square foot rather than by the ton of air conditioning capacity. That helps solve the problem of oversizing, but the going rates for HVAC installs in new construction still don't allow for quality duct design and installation.
Another problem with new home construction is that most of the best HVAC people work on existing homes, where they can make more money. They still don't do much with duct systems, but they often do a better job with the equipment.
Pretty much everyone I know who works as a home energy rater or building analyst and has to deal with HVAC contractors has lots of frustration around this. The industry is being pushed in the right direction, with everything from more stringent energy codes to programs like ENERGY STAR, but it's a struggle.
I wish I could wave a magic wand and make everything right. Sometimes it feels like that's the only thing that can work.
Air conditioner photo from Echiner1 on flickr.com.