A New Idea for HVAC Contractors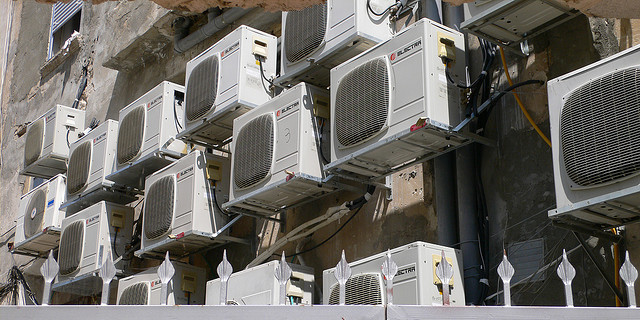 Do you know how most HVAC contractors charge for installing HVAC systems, especially in the case of new home construction? By the ton of installed air conditioning capacity. If you've read any of my previous articles about Manual J and oversized air conditioners, you probably see where I'm going with this.
The number I've been hearing from HVAC contractors around Atlanta lately is $1800 per ton of air conditioning capacity to install a new system. With that pricing model, if the contractor shows up at a new 2400 square foot house, do you think they'd rather install a 4 ton system or a 2 ton system? Herein lies part of the problem with so many houses having oversized cooling systems.
If the HVAC contractor uses a sizing rule of thumb like 600 square feet of conditioned floor area per ton for that 2400 square foot house, they're going to justify – incorrectly – installing the 4 ton system. If they do a Manual J load calculation and find that the house actually needs only a 2 ton system, their enthusiasm for the job suddenly drops. They're going to be able to charge only $3600 for the smaller system instead of $7200, but the amount of work is the same.
In new construction, HVAC contractors sometimes pay their employees or subs by the ton of installed AC capacity as well. I heard one story about installers who just walked away from a job when they arrived at a high performance home and found out they were installing only a 1.5 ton system. It wasn't worth it to them even to start the job.
So, how can HVAC contractors charge for their services to ensure that they can make money on a job and also install properly sized equipment? It's really simple. Ready for the answer?
HVAC contractors should charge by the square foot instead of by the ton.
There it is. Do a Manual J. Install a properly sized system. Use a Manual D duct design for really good air distribution. And price it all by the square foot of conditioned floor area so you can still make money.
Result: Happy contractor. Happy homeowners.
Of course, the problem with this model in new construction is that the HVAC contractor isn't working for the homeowner. They work for the builder, and that can present problems if the builder wants to have his cake and eat it, too. If the HVAC industry will get on board with this new pricing model, however, it could change the industry for the better while improving the performance of homes.
Allison A. Bailes III, PhD is a speaker, writer, building science consultant, and the founder of Energy Vanguard in Decatur, Georgia. He has a doctorate in physics and writes the Energy Vanguard Blog. He also has a book on building science coming out in the fall of 2022. You can follow him on Twitter at @EnergyVanguard.
Air conditioner photo from Echiner1/Flickr.