A Canadian Building Science Treat for Your Weekend!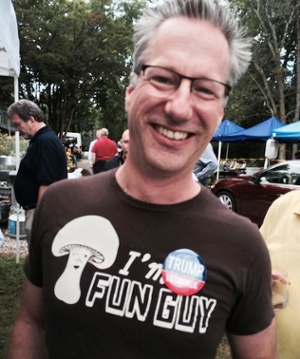 I have to apologize. I've been holding onto a secret for three weeks now, and I've just got to tell you about it. One of the best things that came out of Building Science Summer Camp this year was an announcement. The photo here holds the clue to that momentous revelation. No, it's not the campaign button for a Trump/Lstiburek ticket in the US presidential election. But it was made by the guy wearing that button: Stephen Collette.
Stephen made his big announcement during the sessions at Summer Camp: He had scanned every single one of the 250 Canadian Building Digests and was making them available to everyone as a free download. Here's what he wrote about these seminal papers on his website:
The Canadian Building Digests were the original building science research papers created by the pioneers of this industry. Their research stands as a testament to the great minds in Canadian Building Science and is still more than relevant decades later. I have, on my own account, copied them off the internet and compiled them into a word document so that I can use it for my own personal use.

The diagram above is from Digest #34, Wind Pressures on Buildings. And there's a lot more great information, data, and diagrams where that came from. Like this diagram of flashing details: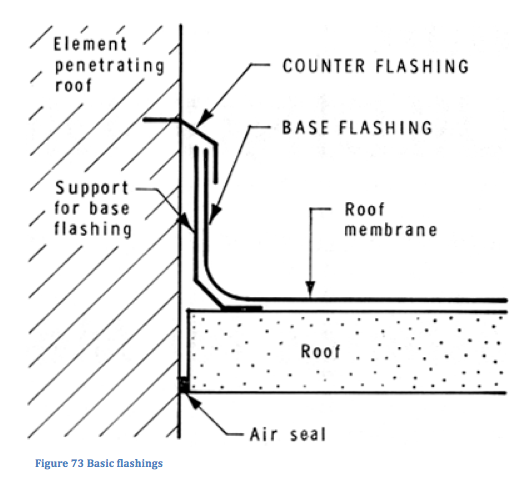 I was fortunate enough to be given a full set of the paper copies of these papers, along with that paragon of building science scholarship, Building Science for a Cold Climate by Handegord and Hutcheon. (Thanks, Don!) I've spent a little time with them and can vouch for their quality. This is the real thing!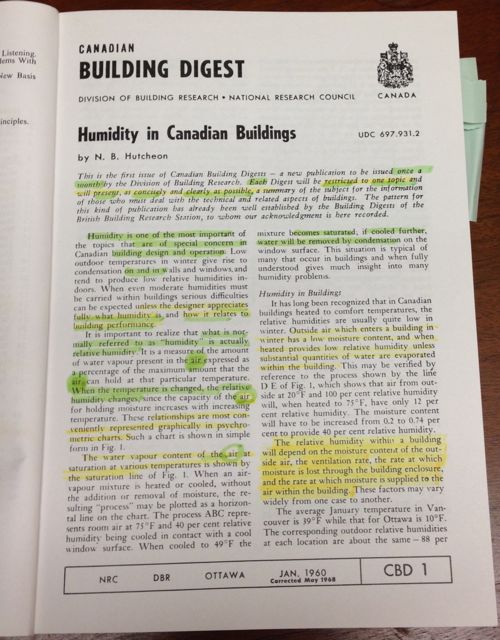 The breadth of coverage is amazing. The articles in this series were written by a number of authors from 1960 to 1990, and they cover the gamut of building science topics: humidity, diffusion, wind loads, snow loads, fire…You can even read about explosions in hospital operating rooms! And there's more. Much more.
OK, enough raving about them from me. You probably just want to go download them now and spend the whole weekend reading them, right? I'm about to give you the link, but first, let me thank Stephen Collette for his valuable service in spreading the knowledge! Thank you, Stephen! The building science world salutes you.
Now here's the link. It takes you to Stephen's website. When you get there, scroll down a little bit till you see the BOOKS section. You can't miss it. It's 18 MB in size and 1605 pages long. Enjoy!
Go to the Download Site for the CBDs!
Related Articles
My Passion for Building Science Education and Bad Contractors
12 Resources for Learning & Teaching Building Science
Throwing the Building Science Learning Curve for a Loop
Photo of Stephen Collette at Building Science Summer Camp by Donald Weekes. Two line drawings from CBDs. Bottom photo by Energy Vanguard.
NOTE: Comments are moderated. Your comment will not appear below until approved.