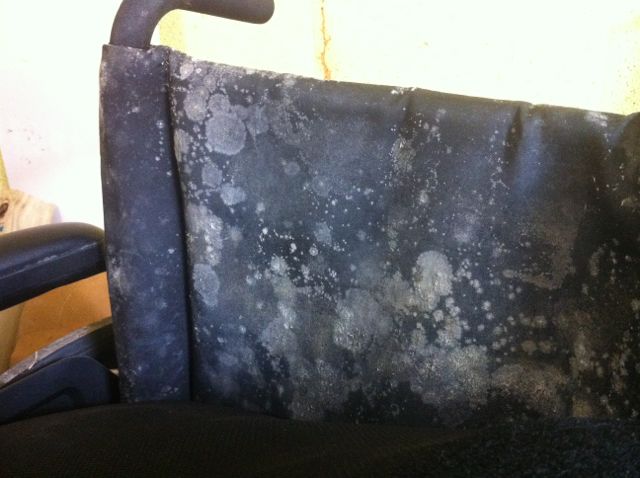 Lying in bed. Feel like I've run a world record mile. Can't…catch…my…breath. I take the deepest breath I can. The noisy air provides little sustenance for my oxygen-starved lungs.
Heeuunnnnnnnnhhhhhh…
What brought it on this time? Was it a feather pillow? A live Christmas tree? Mold in the crawl space? I wish I could focus enough energy on thinking to worry about that now. But I can't.
Heeuunnnnnnnnhhhhhh
I'm having an asthma attack. Each breath requires immense labor and concentration. Much of that labor seems wasted in making noise rather than bringing in the oxygen I so badly need.
Heeuunnnnnnnnhhhhhh
Here's what it sounds like:
Unfortunately, this is one of those times when I don't have an inhaler or a pill to take. I'll suffer through it and hope it will go away soon.
Heeuunnnnnnnnhhhhhh
Will this be the time that I die of asphyxiation?
Heeuunnnnnnnnhhhhhh
Can I get myself out of this house to find some fresh air?
Heeuunnnnnnnnhhhhhh
Will someone please take me to the emergency room?
Heeuunnnnnnnnhhhhhh
Who needs Halloween?
Anyone who has ever suffered an asthma attack knows how scary it can be. I'm one of the lucky ones who outgrew it in my teen years, but the memory of those times when I couldn't breathe is imprinted on my psyche for the rest of my life. I'll never forget the sound, the feeling, and the fear of wheezing during a bad asthma attack.
In my case, feather pillows and live Christmas trees were indeed two of the big triggers. Tobacco smoke was also a trigger, but doctors weren't so quick to point that one out back in the 1960s. Dust mites, mold, pets, and other stuff also act as triggers for asthma attacks, according to the Centers for Disease Control (CDC).
One of the best things you can do to help someone with asthma is to ensure the air they breathe at home is as good as it can be. Here are a few tips:
Control contaminant sources. Keep bad stuff out of the indoor air. That includes tobacco smoke, volatile organic compounds, chemical fumes (paint, gasoline, pesticides…), and more.
Control humidity. Dust mites and mold proliferate when the indoor humidity is too high.
Air seal the home. A leaky home allows contaminants from basements, crawl spaces, garages, and other spaces to find their way into the home.
Ventilate. An airtight home with a good ventilation system improves the indoor air quality.
Filter the air. A good filter on your heating and cooling system can help. Make sure it isn't too restrictive, though, or it can damage your HVAC system.
The CDC says about 24 million people had asthma in 2014. More than 3,600 people died from the disease that year as well.
Who needs Halloween when you have asthma?
Related Articles
Do Energy Efficient Homes Cause Asthma?
Asthma and Poor Indoor Air Quality — The Trouble with Homes
4 Ways a Bad Duct System Can Lead to Poor Indoor Air Quality
NOTE: Comments are moderated. Your comment will not appear below until approved.