Energy Vanguard Offers Special CAZ Class for Procrastinators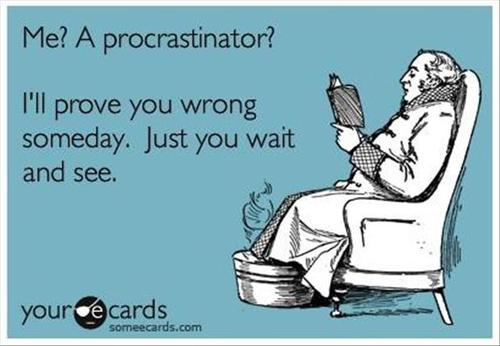 Certified home energy raters are going through the process of meeting RESNET's new combustion safety requirements this year, but word on the street is that many raters are procrastinating. "Only 45% of our raters have completed the requirements so far," said Energy Vanguard's lead trainer, Dr. Allison Bailes. "Another 13% have signed up for classes, but that still leaves 42% of our raters uncommitted. And that's despite my weekly haranguing!"
Certified home energy raters are going through the process of meeting RESNET's new combustion safety requirements this year, but word on the street is that many raters are procrastinating. "Only 45% of our raters have completed the requirements so far," said Energy Vanguard's lead trainer, Dr. Allison Bailes. "Another 13% have signed up for classes, but that still leaves 42% of our raters uncommitted. And that's despite my weekly haranguing!"
To help spur raters into action, Energy Vanguard has created a special CAZ training class for those raters who procrastinate. If you want to wait and get it done over the holidays, we've got you covered. You can sign up for what we call the Procrastinator's Penalty class right in the middle of the holidays…at double the price of our regular classes.
"Yes, the fee is exorbitant," said Dr. Bailes, "but I really don't want anyone to sign up for this class, you see. I'd rather be at home getting ready for the annual Possum Drop New Year's Eve party. Or skiing!"
If you are a certified HERS rater and haven't completed or signed up for a class yet, we urge you not to delay. The consequences for not getting this done by the end of 2014 are suspension of your HERS rater certification, which means you will not be allowed to do any ratings until you do complete the CAZ requirements.
Energy Vanguard's classes are already embarrassingly inexpensive compared to many other trainers, so there's no reason to delay. Here are the links to our classes:
Online class (for certified BPI Building Analysts only)