Have You Seen What's in Your Hotel Room Air Conditioner?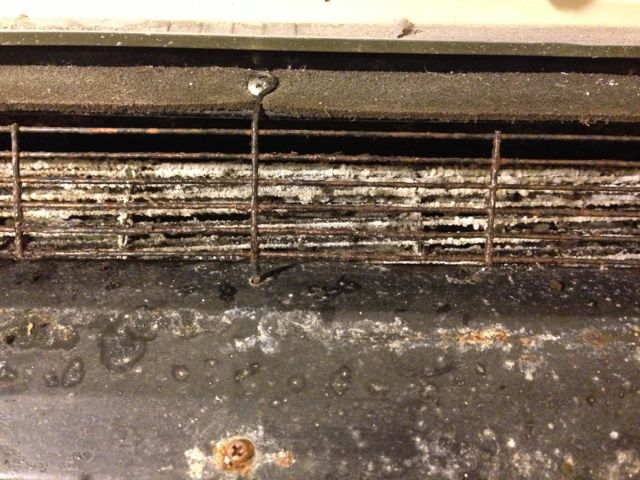 You just never know what you'll find in a hotel room. I'm a curious guy so I have to check things out, and this week I found some interesting stuff in the air conditioner of the room they gave me here in Hattiesburg. As I was sitting at the desk, I noticed that the fan looked white as the squirrel cage blades spun around. So I popped the cover off and here's what I saw.
The blades are coated with what is either some kind of corrosion or a white microbial infestation (a.k.a. mold). It looks nasty and seemed to be a little bit wet. When I looked at the inside of the cover, I saw the stuff below.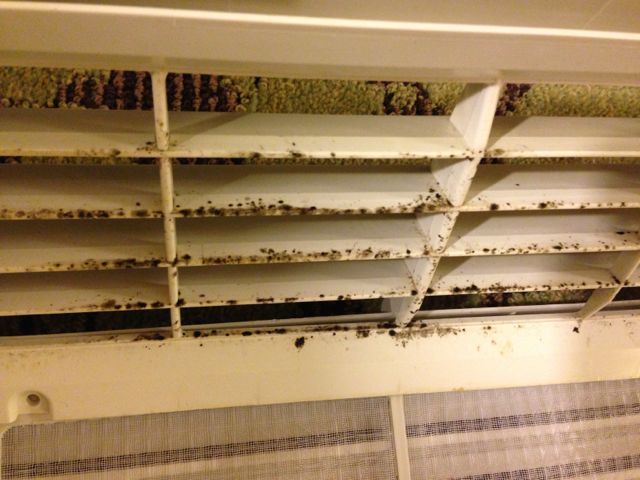 This type of unit is called a package terminal air conditioner (PTAC, or PTHP if it's a heat pump). It's a through-the-wall unit, and hotels often don't maintain them well, as you can see in the photos above.
I'll be in a different room soon. Even though it doesn't smell much, I get a little whiff of something when I first walk in the room and also each time the unit kicks on when I'm sitting at the nearby desk. I'm lazy and would prefer not to have to move, but after having suffered through a month-long sinus infection recently, I'd rather not take chances.
UPDATE
I talked to the front desk person this morning to ask for a new room, but the hotel is sold out. Instead, they sent a maintenance person to my room today and did a good job of cleaning it up. I can't see any of the gunk that was there before, and the smell is gone. Thank you, Hilton Garden Inn!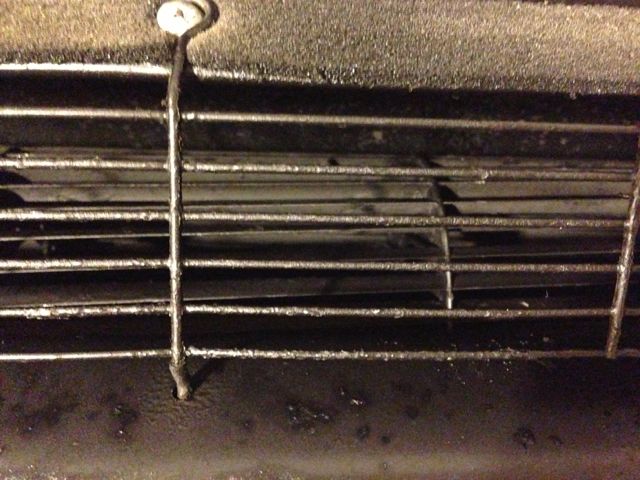 Allison A. Bailes III, PhD is a speaker, writer, building science consultant, and the founder of Energy Vanguard in Decatur, Georgia.  He has a doctorate in physics and is the author of a bestselling book on building science.  He also writes the Energy Vanguard Blog.  For more updates, you can subscribe to the Energy Vanguard newsletter and follow him on LinkedIn.

Related Articles
The Sludge That Kills — Post Mortem of an Air Conditioner
Photo Friday – HVAC Filter Horrors