A Green Home – It's Just Good Design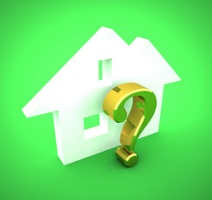 What makes a Green Home green? Is it the bamboo floors? Maybe it's the low-e windows or the extra insulation in the walls? What about a high efficiency heating and cooling system? Or maybe it's a plaque by your front door that says, "I'm Green!"?
How about all of the above and then some? What about the word Green? Is that really the most accurate one to use, or is it too broad? How about Energy Efficient, High Performance, Net-Zero, or Passive?
If you can't decide on your own, there are always the many green building certification programs to help. You may be familiar with LEED for Homes, but what about ENERGY STAR, EarthCraft House, National Green Building Standard, Environments for Living, or Building America Builder's Challenge.
All of this can be about as confusing as going to a coffee shop. Decaf? Skinny? Whip? Foam? Make it a Double? Do you want a scone with that?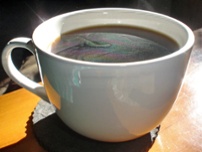 How about just, "a cup o' coffee"? Period.
What would the equivalent be in designing a green home? Could we remove green, have all homes just be designed and built well so that green features are just part of the design? While studying Environmental Design in College, I heard a quote referring to incorporating green or sustainability in to our projects as "it's just good design."
So then, what is 'Good Design'?
Well, with as little Architecture, building science or green jargon, (and, especially "no whip"!) I'll give you my view on what I consider good design. In the end though, what is good to me may not be good enough for you. So, mine is just a definition, not the definition. Like when someone writes about the Civil War, the title should be "A History of America's Civil War", not "The History of America's Civil War."
Good Design: A definition
Good design begins and ends with the house as a system. But, not only based on building science basics that the link I just provided discusses. The house system includes many parts and functions, and all of them need to be considered. Incorporating the best practices of building science, energy efficiency is just one of those parts, and this is at the heart of what good design is. Every part plays its role and needs to be given its due respect. A good example of what I mean is how a centipede walks. All the legs look the same, and are just as important as the next leg to effectively and efficiently get the insect where it needs to go.
The best designed homes are complete systems where every part works together to make a home everything it needs to be, including functional, efficient, durable, and beautiful. The reason these homes are considered to be designed well is because everything about the home, from aesthetics to performance, is considered during the design as a whole and not separate parts. For example, if something is efficient and not functional, or durable and not beautiful, the design is broken and the home fails to live up to its purpose.
Good design considers and integrates every part (finishes, mechanicals, fixtures, accessibility, windows, etc.). Nothing is independent.
Good design makes sure that the exterior wall assemblies are designed to provide the best thermal and moisture protection, but not without considering what kind of windows and how they will be installed in that wall to maintain the thermal and moisture protection. And, that window will also be located, sized and shaded to allow the appropriate amount of light to the interior space. Good design also ensures that the structure will work with the heating and cooling equipment and its delivery system, but not without considering the interior design details, the location of a stair, and the occupants habits and comfort levels.
In good design, there are no islands.
Green Home photo by nickname and Coffee photo by crestedcrazy from flickr.com, used under a Creative Commons license.