Bernie's Mittens and the Comparetto Cube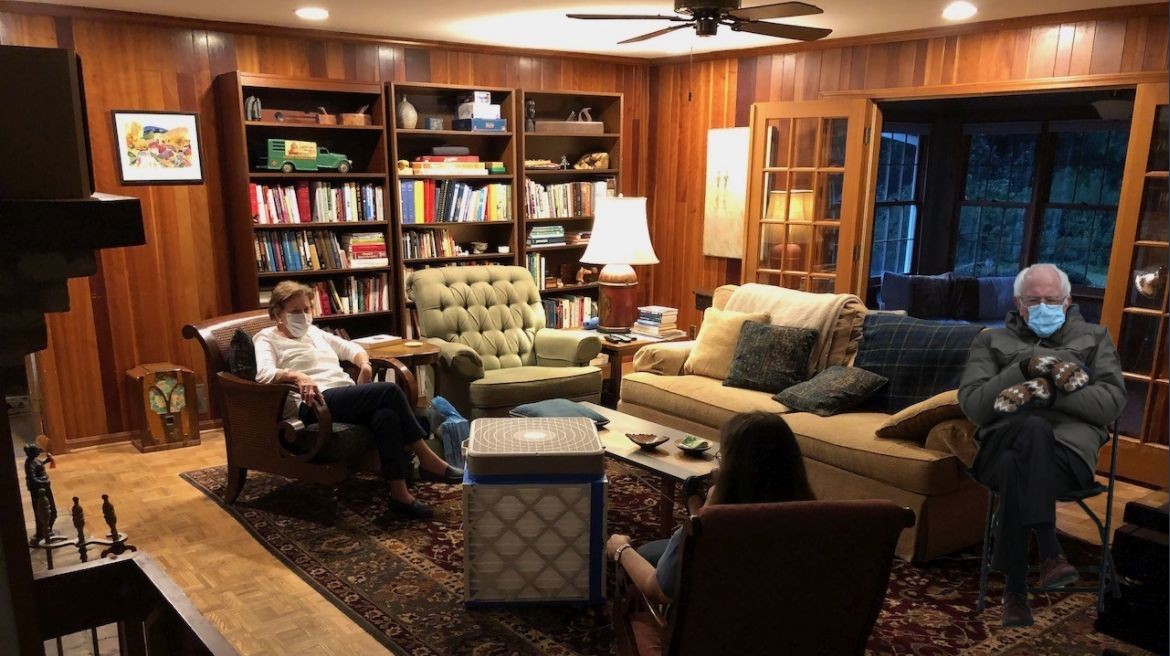 In case you hadn't heard, we had an inauguration for a new President of the United States this week.  And Vermont Senator Bernie Sanders made one of the biggest sartorial splashes.  Photographer Brendan Smialowski got a photo of Bernie sitting in a chair wearing a big pair of mittens, and the memesters went wild with it.
Last night I checked Twitter and found that my Canadian building science friend David Elfstrom had taken the meme all the way to my house, as you see in the photo above.  Here's a screenshot of his tweet: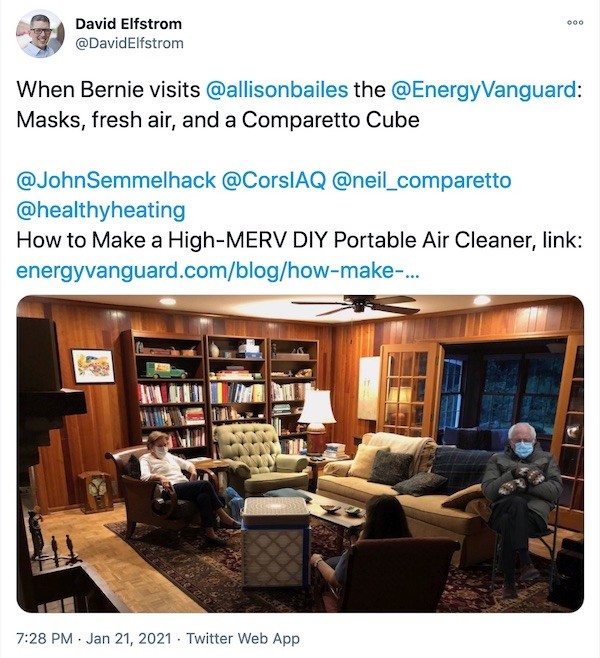 David used the tweet to highlight the Comparetto Cube, the portable MERV-13 air cleaner, I wrote about last year.  But there's one thing wrong with this photo.  Yes, you may recall that my Mitsubishi ducted mini-split heat pump is undersized, but we haven't had any trouble keeping the house warm.  If Bernie really were to visit us, he could take his mittens and jacket off.
Allison Bailes of Atlanta, Georgia, is a speaker, writer, building science consultant, and founder of Energy Vanguard.  He is also the author of the Energy Vanguard Blog.  You can follow him on Twitter at @EnergyVanguard.