Classic Works of Building Science Literature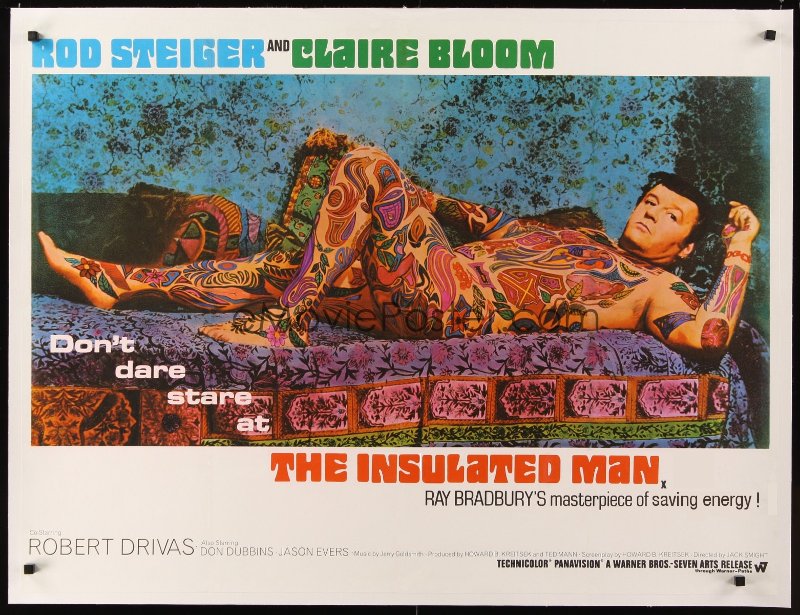 Yesterday was Energy Efficiency Day. I saw a lot tweets on the topic, and the photo above, showing the movie poster for The Insulated Man, was in one of them. That, of course, got me thinking about other classic works of literature related to energy and building science. For example, have you read these other works by Ray Bradbury, Robert Heinlein, Isaac Asimov, and other great building science fiction writers?
Something Humid This Way Comes
The Latent Chronicles
The Green Buildings of Earth
Stranger in a Strange Attic
The Positronic Manometer
The Energy Auditor's Guide to the Galaxy
The Crawl Space at the End of the Universe
Beyond building science fiction, there's a whole world of classic building science literature:
Fifty Pascals of Solitude
The Lord of the Blower Door Rings
Alice's Adventures in Passivehouseland
The Thirty-Nine Steps to the Basement
A Thermal Bridge Too Far
The Scarlet Ladder
Wuthering Lights
Oh, there just aren't enough hours in the day to catch up on all the great works of building science literature! What are your favorites? Which ones did I miss?
Related Articles
The Misleading "Science" Behind Heat and Insulation
The Haunted House-as-a-System Down the Street
Surrealistic Home Performance Q&A Inspired By A Chicken
NOTE: Comments are moderated. Your comment will not appear below until approved.