Don't Miss This Opportunity if You're Replacing Windows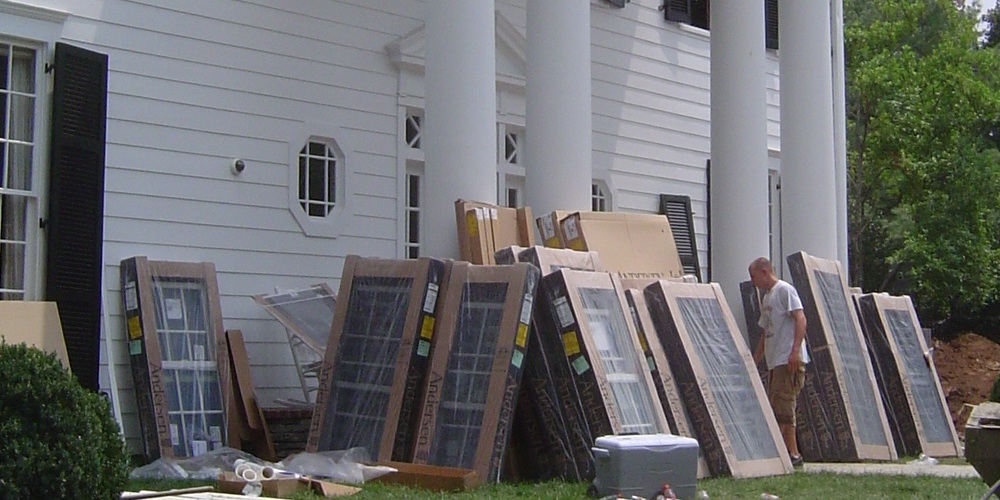 It kills me when I see homes getting their windows replaced. No, I'm not referring to the FTC's recent slamming of the window industry for their overblown claims of energy savings. I'm talking about how a large number of window replacements miss a big opportunity that would help ensure they reduce energy usage as much as they can.
If you're getting a window replaced completely, not just replacing the sashes, the trim comes off and the old window comes out entirely. When the installer sets the new window in the rough opening, the opportunity presents itslef…but too often is missed. That gap between the window frame and the hole it went into needs to be air-sealed.
If you have old windows, they can hurt you on heating and cooling in several ways:
Single-pane windows transfer more heat through conduction.
Metal-framed windows are superhighways for heat conduction.
Without low-e coatings, old windows allow a lot more of the Sun's heat to penetrate into the house (good for heating, not for cooling).
The sashes of old windows are often loose in the frame and allow air to leak in.
Air leaks in around the window frame in most older installations.
Replacing an old window with a new, insulated glass, low-e coated window can help with the first 4 of those problems. The last one in the list is the focus of this article. We've known for a long time now that we need to air seal homes and that it's just a myth that "you shouldn't make your home too tight." Yet a lot of new windows still get installed as shown below.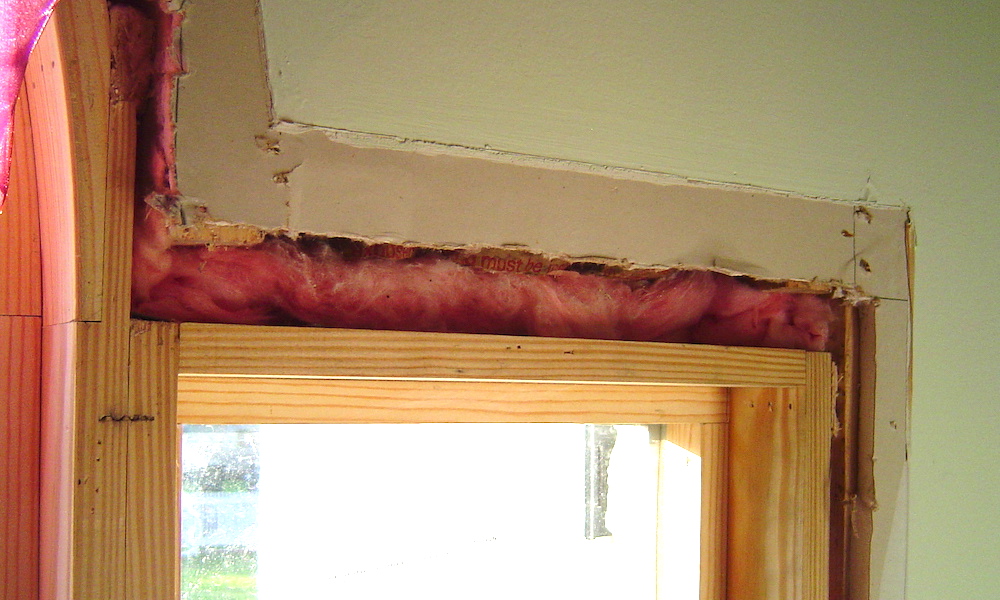 This was an older home getting some of their windows replaced (not the same house shown above). The installer thought it was sufficient to stuff bits of fiberglass insulation into that gap. The truth, though, is that fiberglass is not an air barrier and should not be used there. Low expansion foam is probably the best option for sealing that gap.
I'll leave the question of whether you should even bother replacing your windows for another article. (The quick answer is that it depends on what you have now and on your budget, but you probably shouldn't if you're just looking to make your home more energy efficient.) If you are replacing them, though, make sure to seal that gap properly. You're not likely to have that opportunity again for a long time.
Allison A. Bailes III, PhD is a speaker, writer, building science consultant, and the founder of Energy Vanguard in Decatur, Georgia. He has a doctorate in physics and writes the Energy Vanguard Blog. He is also writing a book on building science. You can follow him on Twitter at @EnergyVanguard.
Related Articles
Insulation Does NOT Stop Infiltration
Myth: A House Needs to Breathe
Air Barrier Sleuthing – Building Envelope Lessons for DET Verifiers
Comments are closed.