How Much Insulation Do You Need in a Passive House?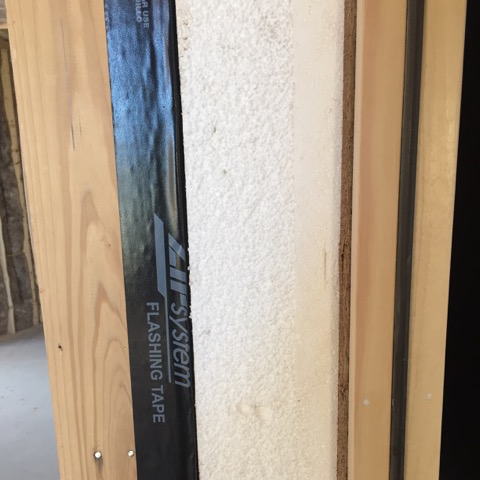 Passive house has a reputation for requiring ungodly amounts of insulation. It grew out of the superinsulation movement after all. If you're familiar with any passive house projects, you may be thinking about double-stud walls that are a foot thick or regular walls with 6 to 12 inches of rigid insulation on the outside. But how much insulation can you use and still meet the requirements of the Passive House Institute US (PHIUS)?
In 2014, PHIUS announced  their new adaptation of the passive house standard that came from the Passivhaus Institut (PHI) in Germany. A lot of scientific work went into developing the new standard, including modeling a test home in the various climate zones of North America. Dr. Joe Lstiburek's compay, Building Science Corporation, helped with the work, which was part of the Building America program. You can download the full report (pdf) from the National Renewable Energy Lab (NREL) website.
One part of the work done to support the adaptation was modeling a test house in different climate zones to see what parameters they needed to reach the targets for primary energy and peak and annual loads. The table below summarizes the insulation levels for IECC climate zones 1 through 8.

As you might expect, the colder the climate, the more insulation you need. A large part of the US and Canadian populations are in climate zones 2 through 5. In climate zones 1 through 3, you could build a Passive House with 2×6 walls. In Fairbanks, Alaska, on the other hand, you'd need some serious thickness in your walls to get R-89. But it takes a special kind of person to live in Fairbanks, so you should have special walls, too, right?
The 10th anniversary (11th annual) North American Passive House Conference is coming up in September. The Early Bird deadline for registering is this coming Monday, 18 July. Get yourself registered and come learn more about what Dr. Joe says is "the only place where real innovation is happening."
Related Articles
The Evolution of Passive House in North America
Passive House — The Only Place Where Real Innovation Is Happening?
Dr. Joe Lstiburek Surprises Passive House Conference Attendees
NOTE: Comments are moderated. Your comment will not appear below until approved.