I Don't Need No Stinkin' Building Science Summer Camp!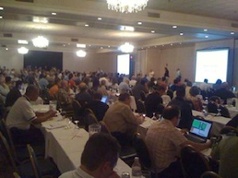 I'm not at Building Science Summer Camp this week. In case you haven't heard, the event, formally called the Westford Symposium on Building Science, is by invitation only. And I didn't get an invitation. Not that I would have gone anyway. I've got plenty to do.
The whole thing is put on by Joe Lstiburek (pronounced stee-brick) and his company, Building Science Corporation. They bring in some of the top people in the world of building science to inform the invitation-only crowd on the latest thinking in the world of building science. They discuss air barriers, vapor barriers, vapour barriers (for the Canadians), foam insulation, hot roof vs. cold roof…you name it.
Oh, I'm sure it's a good event for people who go in for that kind of thing. Assuming they get invited. They get to hobnob with the big names in the industry – Joe Lstiburek, John Straube, Martin Holladay, Bill Rose, and others. They have a big barbecue the first night and fancy meals and drinks every other night. But I can do that here, too. Except that I'm not really hanging out with big names or having fancy meals. But I could, hypothetically.
Joe Lstiburek, by the way, is a rock star in the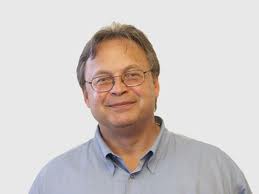 world of building science. It's true. I heard him say it himself at Greenprints last year. What he lacks in modesty, however, he makes up for in knowledge and accomplishments. Building Science Corporation does great work, and their website is one of the best resources for good info on, what else, building science.
Two things I learned from Joe that really helped to clarify my thinking are the concept of the 'Perfect Wall' and the explanation and delineation of 'control layers,' that is, the materials that control the flow of air, moisture, and heat. The Perfect Wall has structure on the inside and insulation on the outside and, when all the control layers are installed properly, will prevent moisture problems from happening in walls. The exterior insulation moves the dew point to the outside of the structure.
But I can stay home and read papers from their website to learn that stuff. I don't need no stinkin' invitation to Building Science Summer Camp to learn new stuff. Besides, if I really did want to know anything about #bscamp, all I do have to do is watch the guys who are there report about it all day long on Twitter.
Of course, the tweeters seem mostly to be congratulating themselves for being among the special few to snag invitations, praising themselves for being geeks, and generally rubbing in our faces what a wonderful event it is, and being all, "Oh, don't you wish you were here!" Then they tweet banalities like, "@michaelanschel New construction can easily achieve a 50% reduction in energy use." Duh!
Well, OK, they do tweet interesting stuff, too: "@EnergyCircle On the 1430 (times CO2) global warming potential of XPS, Dow says replacement research is constant. 'I'll leave it at that.'" And, yes, most of them probably deserve the invitations they got, and they'll leave energized and will push the industry forward as a result.
But I didn't get an invitation (did I mention that yet?), and I'm doing just fine down here in Atlanta.
What about this geek issue, though? Does talking about how to construct buildings properly really qualify someone as a geek? It's mostly just common sense with a light dose of science. Come on! If you want geekitude, let's talk about Hermite polynomials, solving Schrodinger's equation in 3 dimensions, or using molecular sieves and ion pumps to get an ultra-high vacuum chamber down to a pressure of 10-11 Torr. (Not that I remember anything about that stuff anymore, but I used to know it.)
Now, you may be wondering if there might be just a little bit of envy behind my words here and if maybe, despite what I say, that I really wish I'd gotten an invitation and could be there 'geeking out' along with them. If so, you'd be right.
But I'm not gonna do like Ashton Kutcher's Twitter followers, who tweet, "Pleeeease follow me Ashton!!!!!! Pleeeeeeease!!!!!" Nope, not gonna do it.
Instead, I'll leave out the extra vowels and not use any exclamation marks.
Please invite me to Building Science Summer Camp next year, Joe. Please.