Is It Time To Give Up On High-Performance Homes?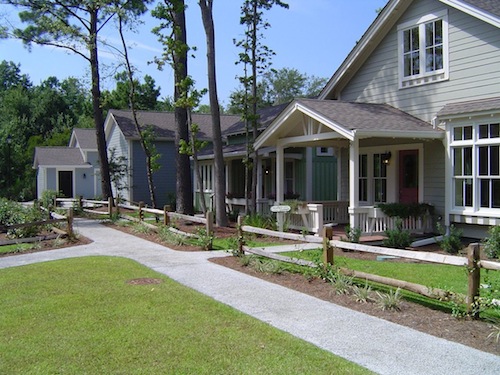 To those of us in the industry, the term "high-performance home" has a clear definition. It's one with a good building enclosure. That is, it's airtight and insulated well. It has properly sized, installed, and commissioned heating and air conditioning systems, including the distribution side. Because it's airtight, it also has mechanical ventilation. The result is a home that's comfortable, healthful, durable, and energy efficient. Apparently that's not good enough.
Suzanne Shelton is the president of the Shelton Group, a marketing firm that focuses on the sustainability and energy efficiency sectors. Her company regularly surveys for attitudes and understanding in our industry, and they've found that 84% of the people don't know what the heck a high-performance home is. As a result, Shelton said in a recent Builder Magazine article, "We must stop using this term unless we're going to really make the effort (i.e., support with marketing dollars) to make it meaningful to consumers."
I like the term myself, but I have to agree with her. If we want to make a difference—We do!—we need to speak in language that people will understand. Jargon is the death of communication with outsiders, and if the term 'high-performance home' isn't understood by the people we'd like to see living in them, it's just more jargon.
So what's the solution? That's the eternal question asked by programs like Passive House and LEED as well as contractors and building analysts on the front lines. What do we call these things?
As much as I'd like there to be a perfect name, though, I don't think there is. The answer, though, may lie in the stories we tell about what we do. An early version of the Energy Vanguard website had an intro on the home page that began, "Imagine a house…" I then described the benefits of living in a high-performance home so that it was perfectly clear to an outsider what they'd get out of investing in one, whether it be through renovation or new construction.
I like to follow William Zinsser's advice and write simply (except when it comes to turbo encabulators). Zinsser cut to the heart of the matter in his masterpiece, On Writing Well:
Clutter is the disease of American writing. We are a society strangling in unnecessary words, circular constructions, pompous frills and meaningless jargon.
Do we really need a special name if we just tell them what they're getting?
Related Articles
Why Can't Every New Home Be a High Performance Home?
Just Say No to Furnaces in High Performance Homes
Words That Turn Home Energy Pros Into Building Science Dorks
NOTE: Comments are moderated now. Your comment will not appear below until approved.