The North American Passive House Conference Is in San Francisco

The 9th annual North American Passive House Conference will be in San Francisco, California on 10-14 September 2014. Confused? Maybe you heard that the North American Passive House Conference will be in Portland, Maine on 22-23 September. What's going on here?
Sadly, the passivhaus landscape in North America is a bit confusing because of the split between the Passive House Institute US (PHIUS), and Passivhaus Institut (PHI) in Germany. PHIUS brought the passivhaus movement to this continent about a decade ago under the direction of PHI but things went sour and now PHIUS operates on its own.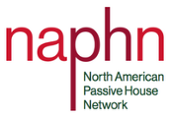 Another organization, the North American Passive House Network (NAPHN), began after the split, and they are aligned with PHI. Their initial aim was to stay neutral, but, as you might expect, that's been difficult to do.
I've been observing from a distance so far. As a new board member at PHIUS, however, I've lost that luxury. I'm getting in deep now and, along with other new board members, hope that we can clear the confusion and perhaps even bring the two sides back together. Who knows? It could happen.
Anyway, to clear the current conference confusion, I'll simplify for you:
San Francisco, 10-14 Sep. — PHIUS conference (not posted yet). This is the 9th annual and has always been called the North American Passive House Conference.
Portland, ME, 22-23 Sep. — NAPHN conference. Last year they called their conference Passive House North. This year, they've changed the name, at least initially, to the same name that PHIUS has been using since 2006. Ken Levenson told me that it's just a placeholder, so let's hope they give it a new, less confusing name before long.
As a PHIUS board member, I'll be at the PHIUS conference. I don't have plans to attend the NAPHN conference.
Related Articles
Passive House — The Only Place Where Real Innovation Is Happening?
Dr. Joe Lstiburek Surprises Passive House Conference Attendees