What's the Payback on Home Energy Efficiency?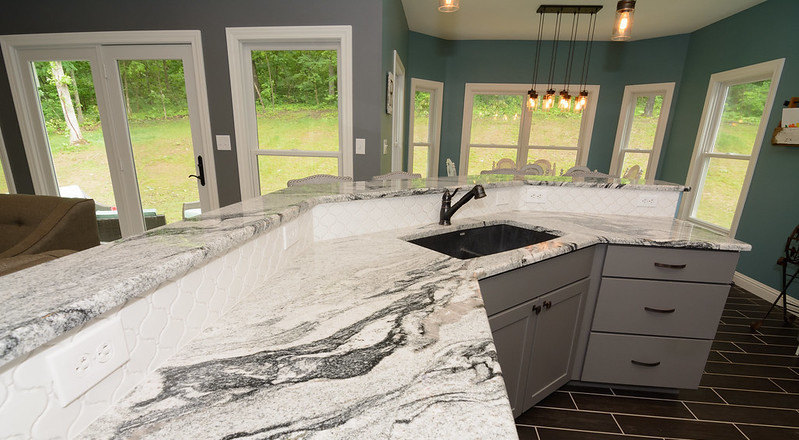 Here's Why That's the Wrong Question!
If you're investing in energy efficiency improvements for your existing home or buying a new high performance home, calculating the simple payback for your investment is at best incomplete and at worst, completely irrelevant. Before I get to the reasons why payback isn't the right way to look at home energy efficiency improvements, let's define simple payback.
Let's say you buy a new refrigerator to replace that old energy hog from the '80s you've kept way too long. I did this a few years ago, and the old fridge was using 150 kilowatt-hours (kWh) per month (as measured with my WattsUp Pro). The new fridge uses only 40 kWh per month. At $0.10 per kWh, this change led to savings of (110 kWh / month) x ($0.10 / kWh) = $11 per month, or $132 per year.
To calculate a simple payback time in years, you plug the numbers into this equation:
Simple Payback = Total Cost ÷ Annual Savings
When you run the numbers for this fridge, whose cost was $800, you find that the simple payback is just a bit more than 6 years.
Strike 1 Against Simple Payback
Right away, you may see one problem with using simple payback in this example. If you've got to replace your fridge anyway, using the total cost here would be the wrong number. If you made a choice between an efficient model and a less expensive inefficient refrigerator, then the difference in cost is what you should use. For example, if the more efficient model cost $132 extra and saved $132 per year, the payback on the extra efficiency is one year.
Strike 2 Against Simple Payback
What's the payback on the granite countertops in the kitchen? What's the payback on those hardwood floors? And, most important of all, how long will it take for that beer-launching refrigerator to pay for itself? (You'll have to watch the video to find Dave Letterman's answer to that last question.)
The point here is that payback measures only cost effectiveness, but if the investment has other benefits as well, payback is an incomplete picture of the value of your investment. When you invest in a high performance home, energy efficiency is only one of the benefits. You also get comfort, healthfulness, and durability.
Strike 3 Against Simple Payback
The final strike against payback is that it's completely irrelevant if the investment is financed over time. How can you pay yourself back for something you haven't completely paid for? You can't!
In this case, the relevant measure is cash flow. Here's an example:
| | | |
| --- | --- | --- |
| | Standard Home | Efficient Home |
| Home Price | $200,000 | $203,200 |
| Mortgage Payment | $908 | $923 |
| Energy Bills | $302 | $256 |
| True Cost | $1210 | $1179 |
| Net | | -$31 |
As you can see, it makes complete sense to buy what looks like the more expensive house because that extra $3200 pays for itself in the first month.
If I'm trying to get you to buy the more energy efficient home, I'll offer you this deal: You can buy it for exactly the same monthly payment as the other house would cost ($908) except I'm going to come to you and ask for another $15 each month (extra mortgage payment) and then I'll give you $46 (energy savings). You end up with an extra $31 in your pocket each month!
So, let's get over this obsession with payback. If you're paying cashing for something whose only purpose is to generate savings and has no other benefits, then simple payback is relevant. In other situations, it's best just to forget all about payback.
Allison A. Bailes III, PhD is a speaker, writer, building science consultant, and the founder of Energy Vanguard in Decatur, Georgia. He has a doctorate in physics and writes the Energy Vanguard Blog. He also has written a book on building science. You can follow him on Twitter at @EnergyVanguard.
Granite countertop photo by Govi Reddy/Arch City Granite, from Flickr.com, Creative Commons CC2.0 license