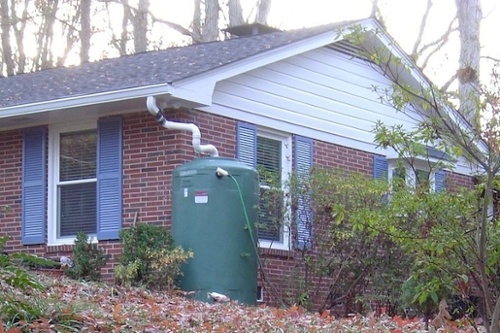 Now's your chance. The inaugural train-the-trainer session on the Water Efficiency Rating Score, WERS, is happening in Santa Fe, New Mexico in just three weeks. Mike Collignon from the Green Builder Coalition has been doing an amazing job getting this new program off the ground. Last year I wrote about the pilot they ran in Santa Fe. Now it's going mainstream, and you can be a part of it.
But I have to apologize. If you want to get into this class, you'll have to hurry. There's room for only 12 to 15 people, and they've already got 10. (I'm one of the 10.) I should have told you sooner. Here's the link to a short description:
The person you'll need to talk to is my friend Amanda Hatherly.
I suggest you call instead of email because she's got the best Kiwi accent you'll ever hear. (Sorry, Jemaine Clement. You do have the best business socks, though.) She's also a big part of the fantastic training and education offered at Santa Fe Community College and their EnergySmart Academy.
Also, at the end of that week I'll be teaching a workshop in Albuquerque for the Home Builders Association of Central New Mexico. The topic will be mechanical systems: understanding load calculation reports, how to get ducts inside the building enclosure, and more. I don't think they've posted it online yet, so if you're interested, just contact me at evinfo@energyvanguard.com. It's going to be from 9 am to 3 pm on Friday, 11 March.
Related Articles
New Mexico Green Builders Create Water Efficiency Rating System
Down the Drain! — Heat Recovery for Your Hot Water
How to Install a Branched-Drain Greywater System in a Green Home
NOTE: Comments are moderated. Your comment will not appear below until approved.