Who's on Your Insulation Crew?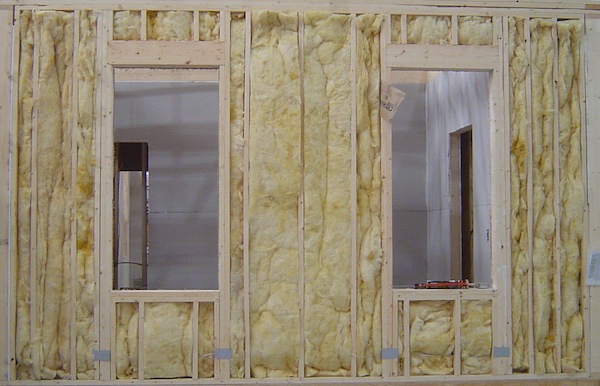 I used to do some consulting with a modular home manufacturer. We first visited their plant in 2007, and, as you can see below, they didn't quite have the insulation installation thing down. What you see below would be Grade III installation quality according to this insulation installation grading protocol. Six months later, Mel, their plant engineer, made an illuminating remark to me about why their insulation looked like that and how they changed it.
The main problem with the insulation above is all the compression. The fiberglass batts are cut a bit short in a few places, but stuffing batts that are too wide into the wall cavities above, which also results in areas where the insulation doesn't completely fill the cavity, is the main problem here. You're not going to get the rated R-value with an installation like that.
But this modular builder cleaned up their act. I visited the same plant again six months later and took the photos below.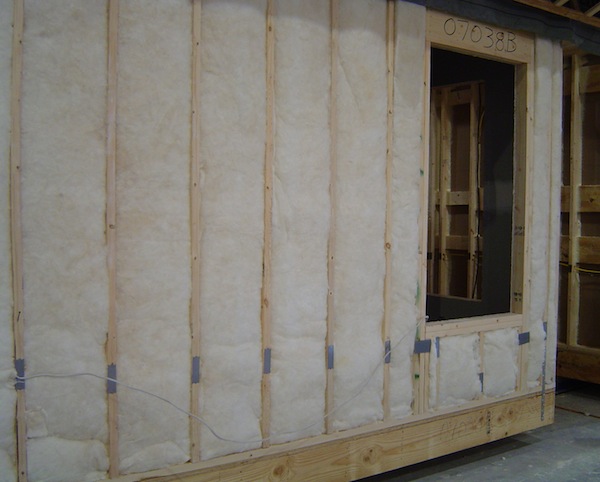 Isn't that beautiful! That's how insulation should be installed. Of course, you can't look only at the surface. Sometimes what lies beneath is really ugly. In this case, however, they'd done it right all the way through. In the photo below, you can see that they'd split the fiberglass batt to let the wire go through the insulation rather pressing the batt against the wire and leaving a big void behind.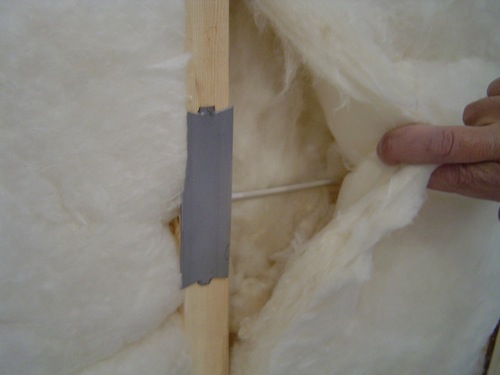 What was their secret? How did this modular builder go from Grade III insulation installation to Grade I in six months? When I was at the plant that second time, Mel told me, "We used to put our worst guys on the insulation crew. Now we make sure that some of our best workers are there to make sure it's done right."
Behind that statement, though, is perhaps a more important truth: When the company realized the importance of good installation quality, they did what they needed to do to make that happen. Yes, they changed the crews, but they also provided a lot of guidance on proper installation.
It wasn't merely changing the workers. It was a change of attitude in the company.
Allison A. Bailes III, PhD is a speaker, writer, building science consultant, and the founder of Energy Vanguard in Decatur, Georgia. He has a doctorate in physics and is the author of a popular book on building science.  He also writes the Energy Vanguard Blog. You can follow him on Twitter at @EnergyVanguard.
Related Articles
How to Grade the Installation Quality of Insulation
A Visual Guide to Why Fiberglass Batt Insulation Underperforms
Rare Grade I Fiberglass Batt Insulation Sighting
NOTE: Comments are moderated. Your comment will not appear below until approved.