2 Ways to Get the Best Insulation in Your Home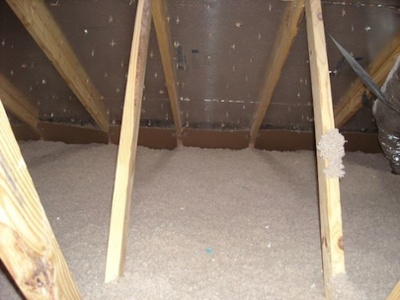 Insulation is a wonderful thing.  It saves energy. It makes buildings more comfortable. And it's pretty inexpensive considering how long it lasts (or should last). I get asked a lot for my opinion on the best insulation to put in a building and my answer is straightforward: The best kind of insulation is a well-installed insulation. I like fiberglass. I like cellulose. I like spray foam. I like mineral wool. I like blown, sprayed, batt, and rigid insulation. Yeah, different materials have different properties, with their advantages and disadvantages. But if it's installed well and protected by good water and vapor control layers, it should do its job for a long, long time.
So, what are my two ways to make sure you get the most out of your insulation? Both have to do with installation.
1. Request a minimum thickness.
Way back in 2010 I wrote an article called Flat or Lumpy – How Would You Like Your Insulation? I refer to it now and then but it's important enough to make it the highlight of this article. The point of the article was that if you install insulation uniformly, as in the lead photo above, you'll get much better performance than from insulation installed (or later disturbed) like you see in the photo below. Flat beats lumpy.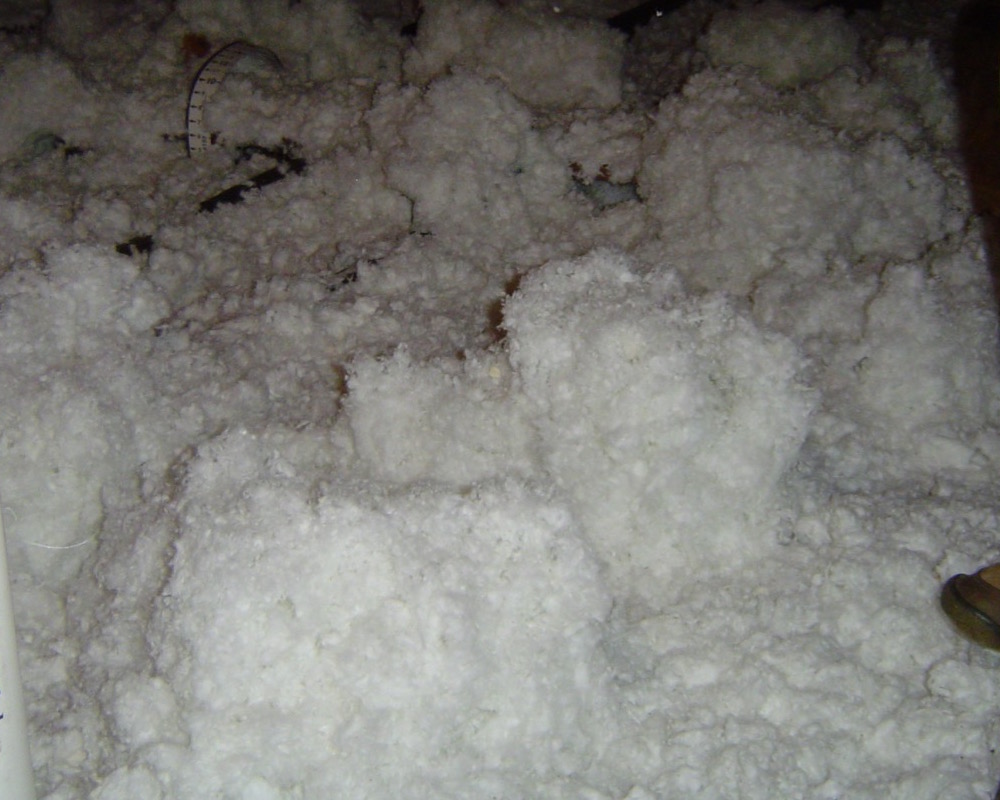 In that article, I showed an example of an attic done two different ways. First, you insulate the attic uniformly to a thickness that gives you R-30 everywhere. You can't do this in a typical attic because the roof framing doesn't give you enough space over the eave walls to get full thickness so you'd have to do something like use raised heel trusses. But we're going to assume here that you get full thickness everywhere because that's what you should be doing, even if it's not required by code.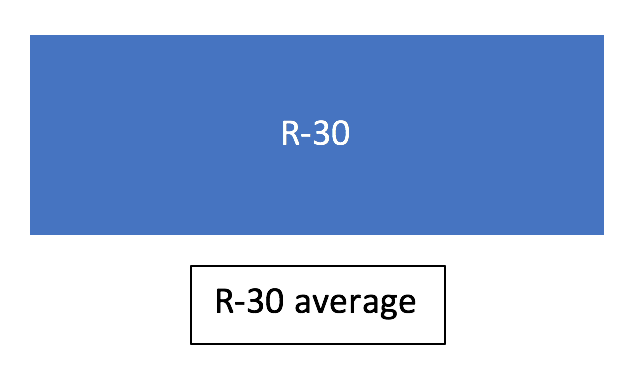 In the other scenario, I looked at what happens if you take the same amount of insulation and install it so that you have enough thickness for R-10 on one side of the attic and R-50 on the other side. Your first guess may be that the average resistance to heat flow would be R-30 since 10 and 50 average to 30.
But you'd be wrong. In the Flat or Lumpy article, I showed the calculation and it comes out a lot less than R-30. In fact, at R-17 it's about half. That means you have almost twice as much heat flow even though you have the same amount of insulation.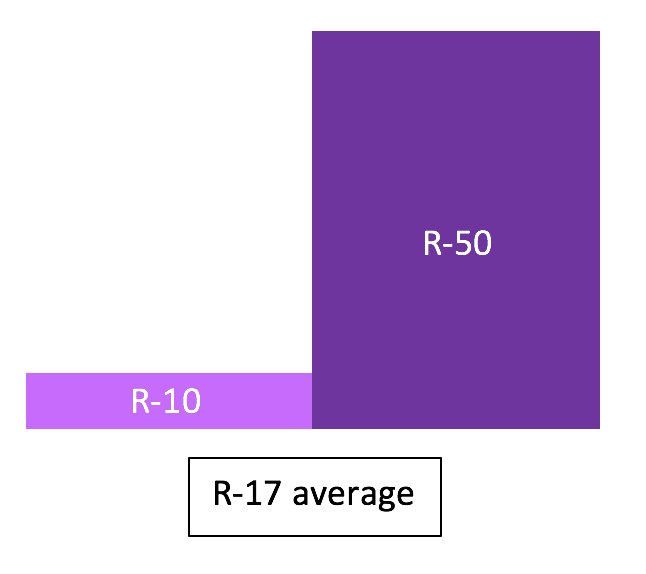 So, rule number one is to make sure your insulation contractor isn't selling you on average thickness. That means they're getting away with selling you less R-value.
Where this matters the most is when you have less thickness of insulation. For example, if you're using closed-cell spray polyurethane foam, you're getting an insulation with a much higher R-value per inch than many of the other insulation types. So you usually get less thickness.
In a 2×4 wall where you need R-13 to meet code, spray foam contractors usually install two inches of closed-cell spray foam. Since it's usually rated at about R-6.5 per inch, that means if, say, 25% of your wall has only 1.5″, you get about R-10 there instead of R-13. If the rest of the wall is right at 2″ thick, your average R-value in the cavities is 12, not 13. You're not getting what you paid for.
Even if you're not building a new home, you can still take advantage of this property of insulation. If the insulation in your attic is lumpy, as in the second photo of this article, you can save energy and probably enhance the comfort of your home by spreading it out uniformly. Remember: Flat beats lumpy.
2. Request Grade I installation quality.
In addition to making sure you get the thickness to achieve the R-value you're paying for, you should also make sure the insulation is installed in other ways that ensure it achieves maximum R-value. RESNET created an insulation grading protocol back in 2006 and certified home energy raters have to use that protocol for every rating they do. When they're inspecting a house, they have to determine the R-value for each insulated assembly and also the grade, I, II, or III. Grade I is the best, Grade III the worst.
The protocol is based on looking for two things. First, the amount of missing insulation determines what grade it might be. Here's the RESNET diagram, with the dark areas representing gaps in insulation.

Officially, Grade I means essentially no gaps, Grade II can have up to 2% gaps, and Grade III can have no more than 5% missing insulation.
The other factor is compression and incomplete fill. The insulation might fill the cavity completely from side to side and top to bottom but still have a reduced R-value if it's compressed or doesn't fill the cavity completely from front to back. (I'm thinking of walls when I use those directional terms. Adjust as necessary for ceilings and floors.) I wrote a thorough explanation of the grading protocol back in 2012, so check it out for more detail.
And let me say something about compression here. It's not the most heinous sin to commit with insulation. Sometimes it's unavoidable. If you put R-19 fiberglass batts in an enclosed 2×6 wall, for example, they will be compressed. That happens when you put a 6.25″ batt in a 5.5″ space. The result is that the R-value per inch goes up and the total R-value goes down. That R-19 batt yields R-18 in that case. (See my article on compressed insulation for more.)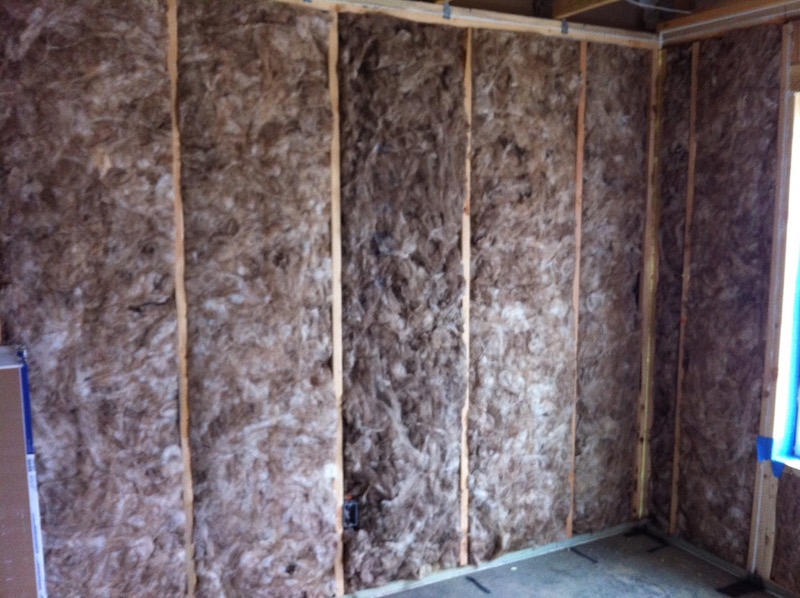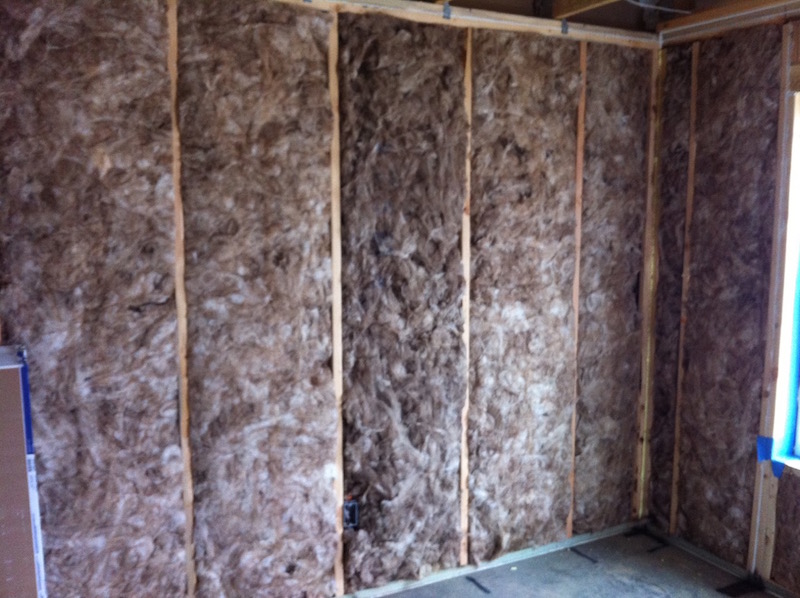 And yes, Grade I is possible with fiberglass batts, too. I've seen it done a few times, as in the photo above from a Habitat for Humanity project in Nashville.
Takeaways
When you get insulation, you want to make sure you get the full R-value you're paying for. Do these two things:
Insist on having it installed to a minimum thickness, not an average thickness.
Insist on Grade I installation quality.
By the way, if you read the manufacturer's instructions for installing insulation, they generally align with Grade I installation quality so you're not really asking for anything special here.
This certainly isn't all there is to getting a good insulation installation. Before you ever get to the installation part of the job, way back in the design phase, it's a good idea to see what you can do to eliminate thermal bridging and make sure you can get full thickness everywhere (as with raised-heel trusses).
Insulation is important. And for a lot of it, you get only one chance to get it right for the three or more decades until the house gets gutted. It's good to understand how it works.
Related Articles
Flat or Lumpy – How Would You Like Your Insulation?
Attic Stairs – A Mind-Blowing Hole in Your Building Envelope
The Layers and Pathways of Heat Flow in Buildings
How to Grade the Installation Quality of Insulation
NOTE: Comments are moderated. Your comment will not appear below until approved.