What Happens to Your Used Electricity?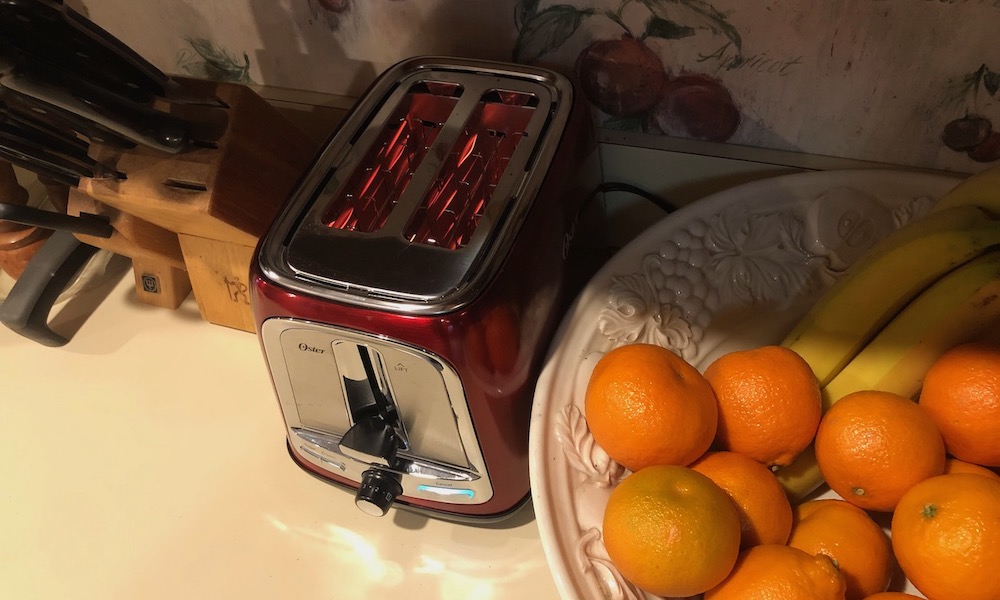 When you turn on your toaster, you know what happens to the electricity going through those filaments.  You can feel it.  The energy you extract from the electricity turns directly into heat.  But what about the other electrical devices and appliances in your home?  What happens to the energy the utility company charges you for?
An energy conversion example
Let's look at an example of something I've written about several times:  ceiling fans.  Ignoring the lights sometimes installed, we know the electricity's main purpose is to turn the blades of the fan.  The motion of the fan blades then moves the air in the room.  The idea is to move air across the skin to aid comfort and evaporative cooling.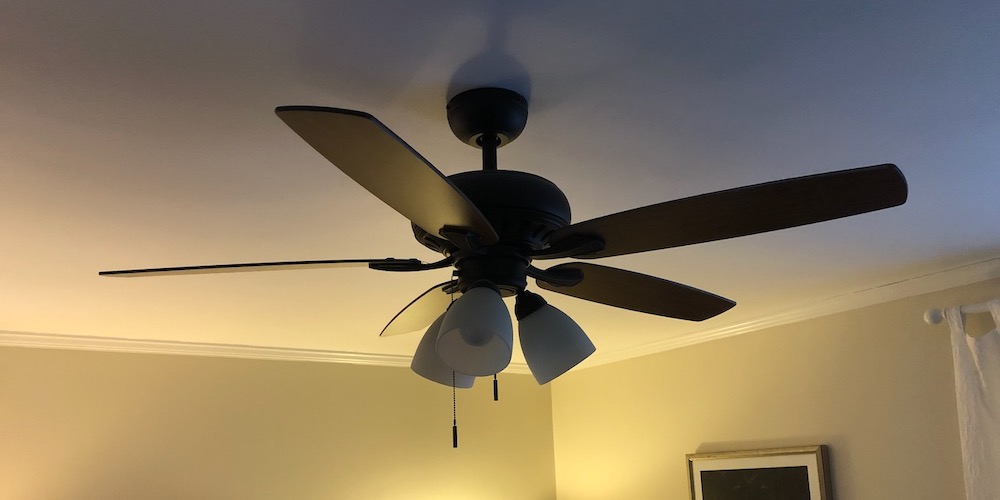 But that's not the end of the story.  First, ceiling fans convert electricity to motion using an electric motor.  We don't have superconductors in these motors, so they're not 100 percent efficient.  Touch any motor that's been running for a while, and you'll notice that it's warm.  Some of the electrical energy gets converted to heat right there in the motor.  The rest goes to moving the fan blades.
But what happens to the kinetic energy of the fan blades and air molecules?  It, too, eventually becomes heat.  The large-scale motion of the air in the room gradually becomes small-scale motion of the molecules.  And the small-scale motion of the molecules, their kinetic energy, is what temperature is a measure of.
How much heat does a ceiling fan add?
Ceiling fan power use isn't very high, though, so it doesn't add a lot of heat to a room.  If you run it on low or medium, where it's more efficient, you may use 30 watts (W).  How much heat would that add to a room if you left it running all day?
30 W x 24 hr = 720 Wh = 0.72 kWh
0.72 kWh x 3,412 BTU/kWh = 2,457 BTU
In terms of the hourly cooling load that adds to the room, we just divide the result above by 24 hours to find that it adds about 100 BTU/hr.  In a small, energy efficient house, the cooling load in a bedroom might be only 500 BTU/hr.  The ceiling fan in this case would increase it by about 20 percent.  In a large, less efficient house, the bedroom cooling load might be 2,000 to 3,000 BTU/hr.  Keeping the ceiling fan run running there would make little difference.
A law of nature
The same principle is true for all the electricity you use inside the home.  The electricity you use gets converted to heat almost entirely.  Why do you think computers have cooling fans?  Why do server rooms need air conditioning?  When we do cooling load calculations for our clients, we include appliance loads because the electricity that goes into the refrigerator, for example, turns into heat in the kitchen.
We can go appliance-by-appliance and device-by-device through the house and examine what happens to the electricity in each.  Some of the electrical energy gets converted to heat immediately.  The rest gets converted to whatever form of energy is needed for the purpose of the device or appliance.  It's mostly motion, light, or sound for the things that aren't meant just for providing heat.
Eventually, as with the ceiling fan example, those intermediate forms of energy used in your home become heat, too.  We know it has to go somewhere because of the law of conservation of energy.  Heat is often the last step in the energy conversion process.  Why?  Because it's difficult to convert low-temperature thermal energy to more useful types of energy.  (See my article on rejected energy.)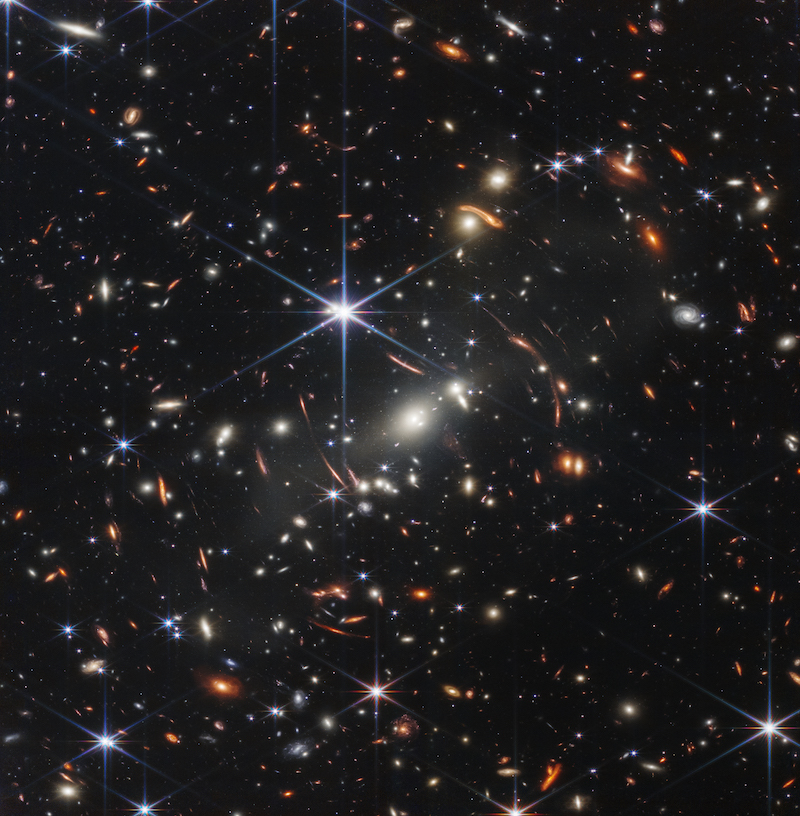 Some scientists speculate that one possible end for the universe is what they call
heat death
, when everything exists at the same temperature.  There will be no light or electricity or chemical reactions.  Just matter at a fairly uniform temperature throughout the universe.
The connection between your electric bill and heat added
Most of the heat from indoor electricity use stays in your house.  The only indoor electrical energy consumption that doesn't add heat to your house would be the little bit of light, sound, or moving air that leaves the home.
That's probably not much either.  The amount of energy it takes to make light, for example, is pretty low.  A 100 watt incandescent bulb turns electrical energy into 90+ watts of heat and less than 10 watts of light.  The amount of energy you lose to the outdoors through light, sound, or motion is probably a small fraction of the total electricity you use indoors.
Let's say your electric bill showed that you used 1,000 kWh in a month.  If all of that energy were used indoors, you would have added about about 3.4 million BTUs of heat to your home during that month.  That would be about 4,700 BTU/hr, or about 40% of a ton of cooling load.
Be careful, though.  That 1,000 kWh electricity use may not all be indoors.  In winter if you heat with a gas furnace and don't use much electricity outdoors, you're going to get close to 1,000 kWh of heat (3.4 million BTU).  But if you heat with a heat pump in winter or use an air conditioner in summer, some of your electricity-to-heat conversion occurs outdoors.
I'll let Henry Gifford have the last word here.  In his wonderful book Buildings Don't Lie, he wrote, "Heat is the ultimate form of energy because all energy is either heat now or on its way to being transformed into heat."
Hat tip to John Semmelhack for straightening me out on this issue about a decade ago.
Allison A. Bailes III, PhD is a speaker, writer, building science consultant, and the founder of Energy Vanguard in Decatur, Georgia. He has a doctorate in physics and is the author of a popular book on building science.  He also writes the Energy Vanguard Blog. You can follow him on Twitter at @EnergyVanguard.
Related Articles
Making Sense of Energy and Power
The Meaning of Rejected Energy
How to Spot Deceptive Heating Efficiency Claims
Comments are moderated. Your comment will not appear below until approved.