I Use an Air Conditioner Sizing Rule of Thumb!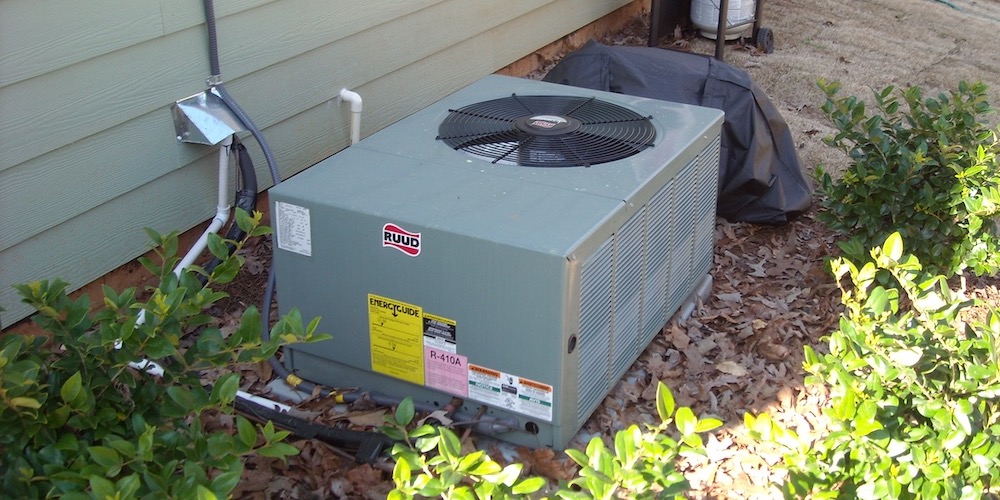 As the Quality Assurance Designee for our HERS rating providership, I do something that isn't healthful. I know it's probably driving up my blood pressure and taking years off my life. But I do it because I have to. It's part of a QAD's job.
What is it, you ask? I check a lot of Manual J cooling load reports.
It's already caused my head to explode twice this year, once when I wrote, Why Won't the HVAC Industry Do Things Right? Then a couple of months ago, what was perhaps the worst Manual J report I've ever checked sent me over the edge and Oversized AC, Screwed-up Manual J, ENERGY STAR HVAC Tirade! popped out. Yeah, this has been an 'issue.'
The reason is that any builder who wants to get their home qualified for the ENERGY STAR label is required to size their air conditioning systems using the results of a cooling load calculation. The rule is that the air conditioner has to be no larger than 115% of the Manual J cooling load. It could be more than that if that number falls between sizes, but you get the idea.
ENERGY STAR Version 2 doesn't require much in the way of checking Manual J reports, but I go above and beyond when I look at them. One of the first things I do is to apply my rule of thumb. Understand here that the standard practice among HVAC contractors sizing air conditioners for new homes is to use a rule of thumb. It's often in the neighborhood of 1 ton of air conditioning capacity for each 600 square feet of conditioned floor area, usually abbreviated 600 sf/ton.
So, when I get a Manual J, I find the capacity and the conditioned floor area and calculate that number. I find out what the square feet per ton is for the house. If this is supposed to be an ENERGY STAR home, it shouldn't be 600 sf/ton. It should be more like 1000 sf/ton or higher. That's my rule of thumb.
Every time I look at a Manual J report that comes in at around 600 sf/ton, I know that all I have to do is look further into the details, and I can find mistakes that led to their oversizing. Some common ones are:
Too much window area
Wrong window types (U-value and Solar Heat Gain Coefficients too high)
Wrong orientation
Too many people
Ducts too leaky or in wrong location
HVAC contractors doing their own load calculations are afraid to come out with a cooling load that's too low. They're afraid of call-backs from clients who can't keep their homes cool. They're also used to having to oversize cooling systems to overcome the problems of weak building envelopes and crappy duct systems.
If they want to do ENERGY STAR new homes, though, and their Manual J reports are coming to me, they should know that I've got my own rule of thumb – 1000 square feet per ton. When that 2000 square foot house comes to me with a 3 ton air conditioner, I have no choice but to look further because they didn't pass my rule-of-thumb test.
As I said, checking Manual J reports is stressful, but somehow I cope. A few years ago I saw an interesting billboard for a liquor store in a semi-rural Georgia county (actually, the county I used to live in and where I built a high performance home). It said, "If you don't drink, don't start. If you do drink, buy your booze at Alcohol Alley." I was going to try to extend the metaphor to checking Manual J reports, but it's not worth it. I think I'm just gonna go have a drink.
Allison A. Bailes III, PhD is a speaker, writer, building science consultant, and the founder of Energy Vanguard in Decatur, Georgia. He has a doctorate in physics and writes the Energy Vanguard Blog. He also has a book on building science coming out in the summer of 2022. You can follow him on Twitter at @EnergyVanguard.
Related Articles
How to Cheat on a Manual J Load Calculation
Air Conditioner Sizing Rules of Thumb Must Die
How to Read Manual J Load Calculation Reports
Comments are closed.