Solar Electricity: "The Final Source of Energy"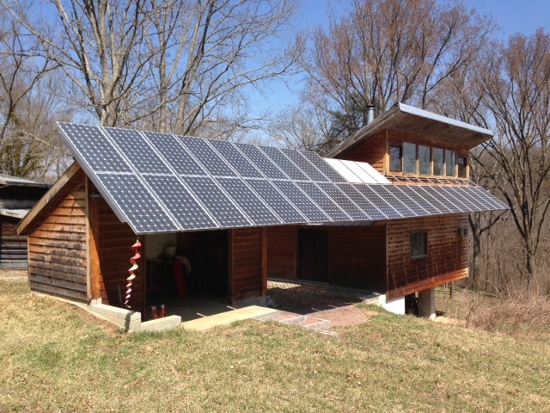 Back in 1982, I was an undergraduate studying physics and listening to the Talking Heads, Laurie Anderson, and Orchestral Manoeuvres in the Dark. I loved my OMD album and was captivated by the song Electricity. Towards the end of the song, they sing:
The alternative is only one
The final source of energy
Solar electricity
You can hear the whole song in the video below.
That was a bold prediction in 1982. Some may say it's still a bold prediction. You can't deny, though, that we're getting closer to making it a reality. The prices of photovoltaic systems have dropped like crazy over the past few years, and they'll go even lower, I'm sure.
Is solar thermal dead?
In fact, they're so low now that Martin Holladay has declared that Solar Thermal Is Really, Really Dead. As I write this, I'm sitting in a hotel room in Santa Fe, New Mexico, where I've been asked to present on Martin's thesis before the Santa Fe Area Home Builders Association on Wednesday. I hear there's a lot of buzz developing in the community because there's a lot of solar thermal business here. It oughta be interesting.
Electric cars
I believe solar electricity is the future, though. Finally, electric cars are making a go of it, and Elon Musk (a fellow physics grad, although one much smarter than I am) has made electric cars cool.
The Tesla, in case you didn't know already, really rocks. I got a chance to ride in one last year at the Dry Climate Forum and then got to drive one last summer. Now I've just got to figure out how to make enough money to buy one. Chris Calwell, the owner of the Tesla I rode in a year ago, said that his could go 200 miles on the equivalent of 1.8 gallons of gasoline. Wow!
Getting to net zero energy
Of course, net zero energy homes need some kind of onsite power production, and photovoltaics (PV) are the source of choice. You stick those PV modules up on the roof, tie into the grid, and benefit yourself and the rest of us by doing so.
The technology is there and continues to evolve, and PV on the roof is the best way to make those electric cars sustainable, too. We're going through a revolution right now, and electric utilities are in the midst of a some serious change.
Last year at the Building Energy conference in Boston, I learned that New Englanders love heat pumps. One of the reasons is that that's another technology that's improved greatly, and they can work well even in cold climates in homes with good building enclosures. Another was given by Richard Faesy at the BE conference: "We need to electrify all fossil fuel end uses," he said, because that gives us the best chance of reducing the effects of climate change.
And a chance to learn solar electricity
Back in the '90s, I really wanted to take a class in installing solar electric systems, but it never worked out. Then I discovered building science, which is now my main passion (besides skiing), and the dream of getting into the PV industry faded away. It's still important for people to learn this stuff, and I believe it's going to grow a lot in the coming decades.
So here's your chance. Ian Woofenden, an editor at Home Power Magazine, is leading a class called Solar Electricity for the Developing World at the end of March. What a great opportunity. You get to learn how to install PV systems and a trip to Costa Rica, too!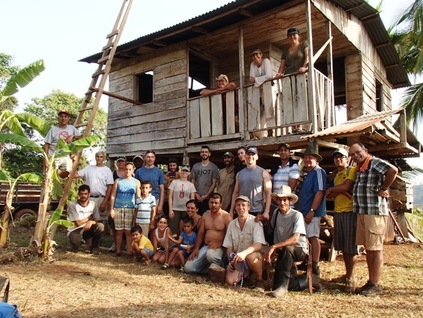 So, go! Learn how to install photovoltaic systems, but remember that building science doesn't become less important with the falling cost of photovoltaics. It's as important as ever, and we need people who understand both worlds.
And be sure to come back and tell us how the class was if you take it.
Related Articles
A Great Success: Classic 1970s Passive Solar Home Turned Net Zero
Total Energy Use Down in US, Wind & Solar Up
The Secrets of Liars — How to Detect an Internet Solar Energy Scam
NOTE: Comments are moderated. Your comment will not appear below until approved.