The 3 Types of Energy Efficiency Losses in Water Heating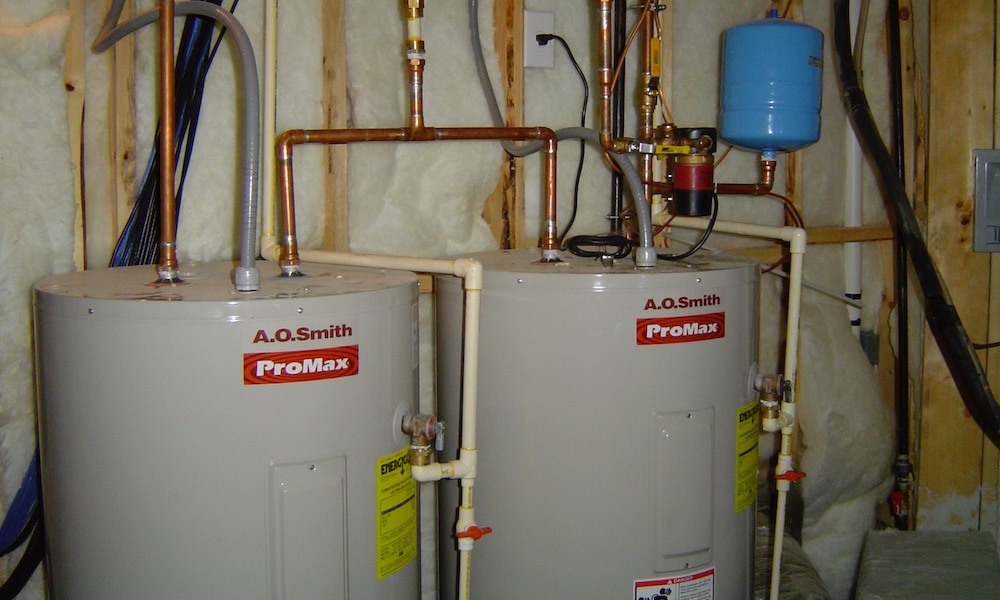 This is the time of year when I start really appreciating hot water. We're getting a little bit of chilly weather, and those hot showers feel really nice in the morning. But that hot water† that reaches me in the shower has only a fraction of the energy that went into the water heater.
(Yeah, I know that 8/3 and 17/5 and 4/2 are fractions, too, and if I were talking about fractions like those, the hot water would have more energy than went into the water heater, but let's stick with the conventional definition of fractions as being less than one even though you and I both know that's overly restrictive.)
So, where does the lost energy go? If we look carefully at the whole process, we can put the losses into three categories:
Firing losses
Standby losses
Distribution losses
Firing losses are those that occur when you convert a fuel (natural gas, electricity, wood, kerosene…) to heat. The two most common fuels for water heaters are electricity (converted to heat through electric resistance strips) and natural gas (converted to heat through combustion). You can convert electricity to heat at an efficiency of 100%, so it has no firing losses. (Electric heat pump water heaters are a different animal altogether since they're moving heat, not converting a fuel.) Natural gas has a firing efficiency of about 80% in most water heaters.
Standby losses are those related to keeping the hot water standing by in a tank or keeping your water heater ready to fire again at a moment's notice. Electric and gas water heaters both have losses through the tank, but gas water heaters of the same capacity actually have a bit more loss. Why? Because they have more surface area. An electric water heater loses heat through the sides, bottom, and top. A natural gas water heater loses heat in those places and also through the exhaust flue pipe that goes right up through the middle of the tank. Most gas water heaters have another standby loss, too: the pilot light.
Distribution losses happen after the hot water leaves the tank. The bigger the distribution system, the bigger the losses. When the water heater is all the way on one side of the house and a bathroom, say, is on the other end, more hot water gets stranded in the pipes than when the two are close together. Continuous recirculation pumps increase the distribution losses significantly by keeping hot water in the pipes all the time and can cost $30 to $50 per month extra on your water heating bill. If you just have to have one of these, make sure you insulate the hot water pipes and put it on a timer.
The measure of a water heater's energy efficiency is called the Energy Factor, or EF. It includes firing and standby losses but not distribution losses. For electric water heaters, the EF is typically around 0.9, and for natural gas water heaters it's around 0.6. By going to a tankless gas water heater, you can reduce the standby losses greatly and get that up to about 0.82 or so.
OK, there's one more type of loss that I haven't mentioned yet. In addition to the three above, there's also the Stupidity Loss, as shown below. Believe it or not, that one is actually worse than it looks.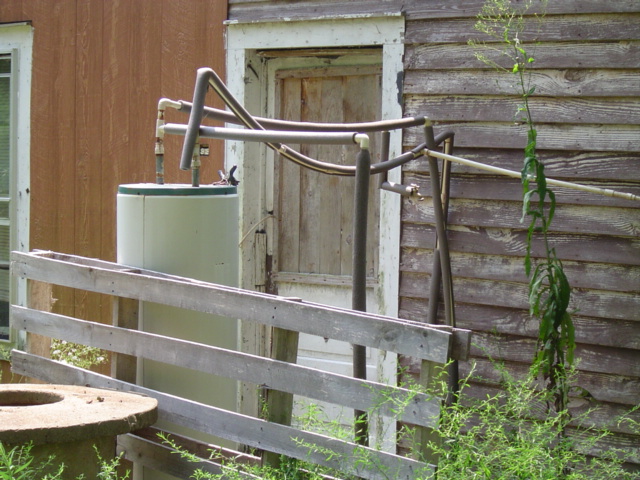 Allison Bailes of Atlanta, Georgia, is a speaker, writer, building science consultant, and founder of Energy Vanguard. He is also the author of the Energy Vanguard Blog and is writing a book. You can follow him on Twitter at @EnergyVanguard.
Related Articles
A Dangerous Gas Water Heater Hidden in Plain View
Down the Drain! — Heat Recovery for Your Hot Water
How to Install a Branched-Drain Greywater System in a Green Home
† The water heaters shown in the lead photo are shown as an example only and are not my water heaters.
Comments are closed.