What I Got Wrong in Criticizing Fiberglass Batts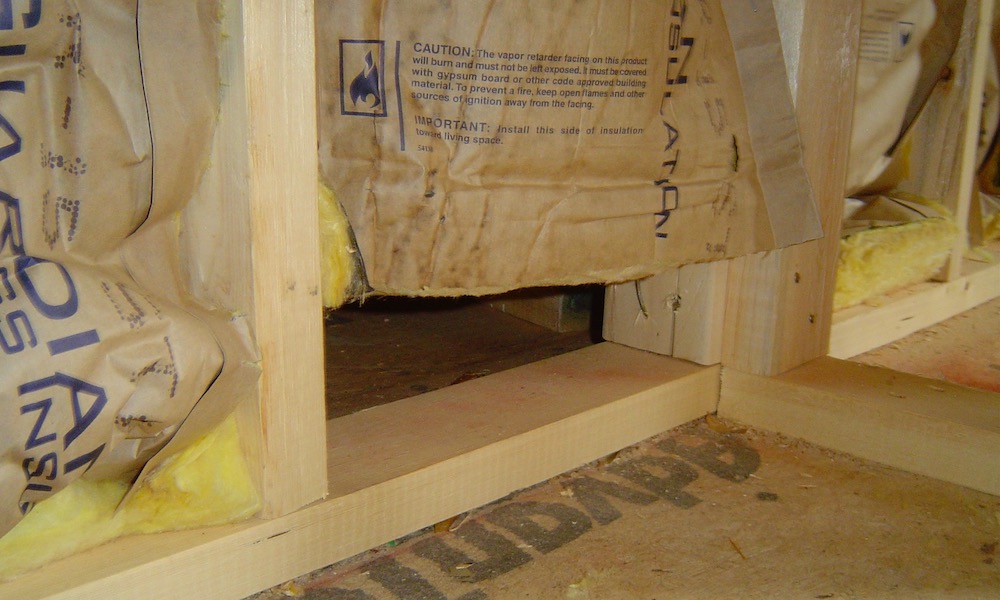 My how the time flies.  Ten years ago right now, I was David.  A large insulation company was Goliath.   They came after me for criticizing fiberglass batts in an article where I showed 7 photos of poorly installed fiberglass batts, all of which had that company's name on them.  Their lawyer sent me a letter with an accusation and a threat:
"It is [our] position that these comments by your company together with the picture of [our] products constitute libel, slander, and commercial disparagement…[We] will aggressively pursue its remedies to the fullest extent permitted by law, and any further conduct by Energy Vanguard of a similar nature will be dealt with accordingly."
I was scared.  Here I was, a blogger with few followers and even less money having to deal with an aggressive multi-national corporation.  I hired a lawyer and tried to work it out with them.  But then it blew up in the blogosphere after Martin Holladay wrote about it at Green Building Advisor.
In the end, everything worked out well.  The CEO of the insulation company sent me a nice letter apologizing for their actions.  And the Energy Vanguard Blog got more popular.  Yes, the insulation company was wrong in coming after me without first giving me a chance to make the changes voluntarily.  But I also was wrong in how I wrote the article that spurred them to action.
What I got wrong
I made a simple mistake.  Back in 2011, I was publishing 3 to 5 new articles each week.  Content is king, right?  I'd sit down in the morning and think, "OK, what do I want to write about today?"  I liked easy articles centered around photos, and criticizing fiberglass batts was like shooting fish in a barrel.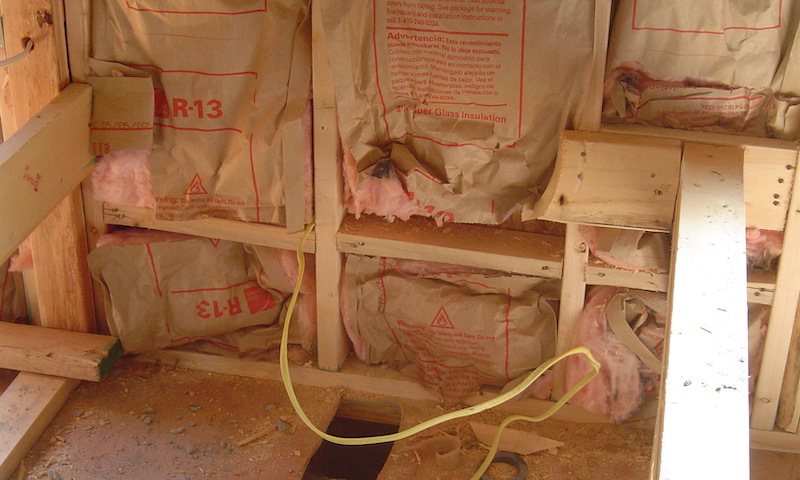 So I found a group of photos from a house I had inspected a few years earlier and used them.  They were perfect…except for one thing.  My mistake was using photos that all came from the same house.  They all had the same brand name on them.  I should have gone through more of my photos and found examples of bad installations of fiberglass batts from several manufacturers.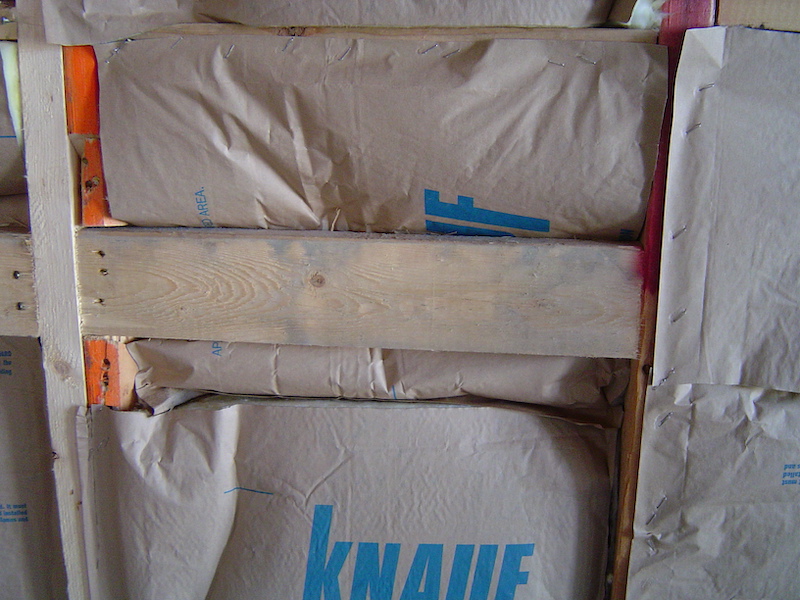 So, a decade later, I'm doing that for you now.   As you can see from the first four photos here, it doesn't matter which company's name is on the insulation or what color the fibers are.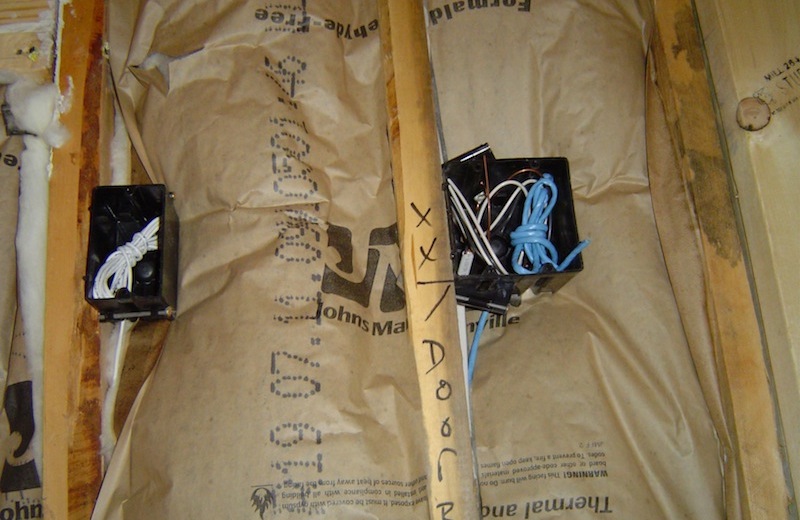 Fiberglass batts are often installed poorly, and everyone trained in building science knows this.  There's actually a standard for grading the installation quality of insulation.   The two factors inspectors look at to assign a grade—1, 2, or 3—are:
Missing insulation
Compression and incompletely filled areas
When you look at the photos above, there's quite a bit of both.
It doesn't have to be this way
The poor quality of insulation is changing…some.  It's certainly possible to get a grade 1 installation with fiberglass batts.  The photos below show two examples of that.  But I also know of builders who have given up on achieving grade 1 batts so they settle for grade 2.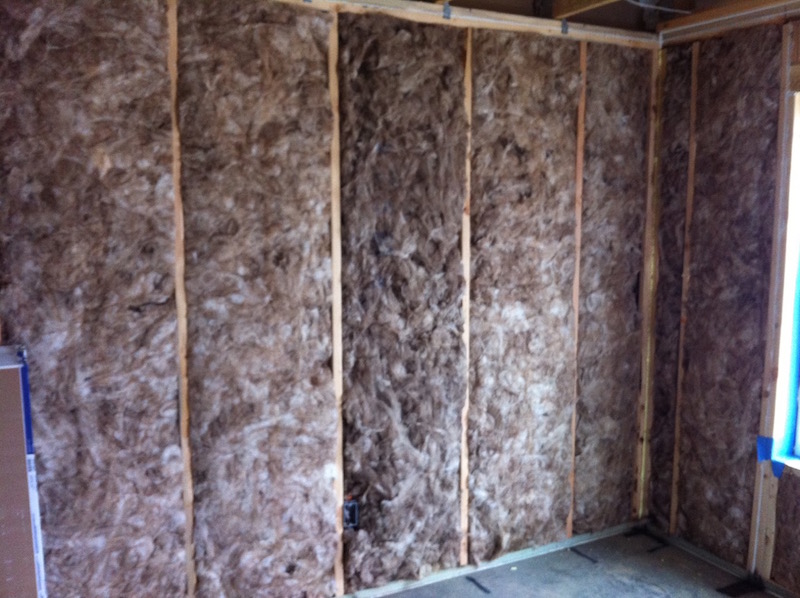 Grade 1 fiberglass batts takes more oversight of the installers.  At first, it takes more time.  Experienced crews can do grade 1, though, in about the same amount of time it takes to do a poorer installation.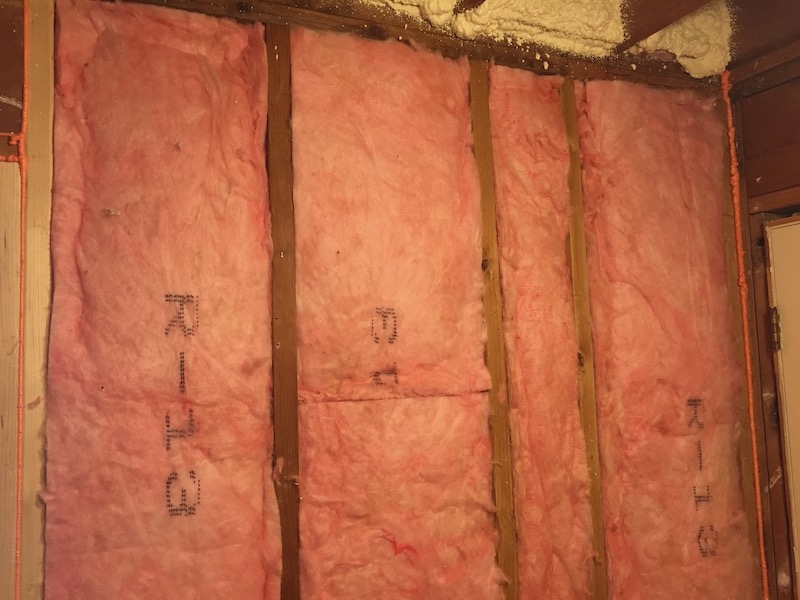 Two kinds of batts
You may have noted one difference between the two sets of photos.  The poorly installed fiberglass batts all have a kraft paper facing, and the grade 1 installations are unfaced batts.  That's not just an accident.  Unfaced batts are easier to install correctly.  And for the most part, the paper facing is unnecessary.
In the ten years since I received that threatening letter, I've been more careful about what I post.  I've called out specific companies from time to time and gotten at least one more letter from a lawyer.  (That one was related to an article I wrote about three brands of ripoff ventilation products.  Unfortunately, I did have to wave goodbye to that article, if you know what I mean.)
Criticizing fiberglass batts is easy to do, but the important lesson here is that this particular product isn't the enemy.  Training and quality control are the real problems.  Yes, it's easier to get grade 1 with a sprayed or blown insulation product, but fiberglass batts still compose the majority of insulation installed by US home builders, at least as of 2018.  It would be nice to see all the grade 3 installations go away.
Allison Bailes of Atlanta, Georgia, is a speaker, writer, building science consultant, and the founder of Energy Vanguard. He has a PhD in physics and writes the Energy Vanguard Blog. He is also writing a book on building science. You can follow him on Twitter at @EnergyVanguard.
Related Articles
Guardian Building Products Makes the Right Move
How to Grade the Installation Quality of Insulation
How to Fix a Leaky, Underinsulated Exterior Wall
NOTE: Comments are moderated. Your comment will not appear below until approved.