7 Reasons to Go to the ACI National Home Performance Conference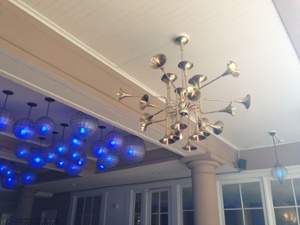 The ACI National Home Performance Conference is only a month away. Even more important, the deadline to get the Early Bird rate on the registration fee is Monday, 6 April. If you work on homes, this conference is for you. Here are 7 reasons why.
1. Smarts. I'm not going to name names here, but I will say there are some real brainiacs attending this conference.
2. Experience. Dick Kornbluth was doing home performance contracting and using infrared cameras in the '70s. Linda Wigington founded ACI and started the Thousand Home Challenge. John Tooley pioneered a lot of what we do in home performance today.
3. Diversity. Of all the conferences I go to, ACI is the most diverse in gender, ethnicity, and race.
4. New Orleans. This is one of the funnest cities in the world. Need I say more?
5. Connections. If you're new in the industry, or just haven't gotten out much, this conference gives you the opportunity to talk to (and drink with) some of the stars of home performance. Those of us who've been in the industry a while come to ACI to reconnect and learn what's going on with our colleagues in other places.
6. Breakfast. Yes, some conferences may have cut back and eliminated breakfast, but not ACI. Roll out of bed and head on down without having to worry about going hungry till lunch.
7. Trade show. One of the best around. Find out about the latest in ventilation products, business services, programs, financing, and much more.
I went to my first ACI conference 10 years ago, and I look forward to going each year now. So click below and get yourself registered. And don't forget – if you're a member of Efficiency First, you get a $100 discount on the registration fee.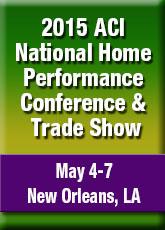 OK, here's another reason: Those California radicals that I hang out with at the Dry Climate Forum will be there, too. Yep. MacFarland, Healy, Perunko, Chitwood, Proctor, and probably others in that group of revolutionaries will be there. They're doing great work out there, and you really ought to find out about it.
Still need convincing? Watch this video.
Now, get over there and do it! And save yourself some money by doing it before Tuesday, 7 April.
Allison A. Bailes III, PhD is a speaker, writer, building science consultant, and the founder of Energy Vanguard in Decatur, Georgia. He has a doctorate in physics and writes the Energy Vanguard Blog. He also has a book on building science coming out in the summer of 2022. You can follow him on Twitter at @EnergyVanguard.
Related Articles
A Year Full of Building Science Conferences
On the Edge: The North American Passive House Conference
My First Affordable Comfort Conference
NOTE: Comments are closed.